The Loop
Herds of the golf media are stomping and chomping their way to the press room at Whistling Straits this week, where they will wait and watch for history to take shape--then they will pounce on their laptops like hungry cats and deliver a wide variety of perspective.
The golf media has a reputation for the pouncing and chomping of free food and stomping their way to play golf before, during and after the tournament they are covering. Sam Weinman, the golfdigest.com senior editor, stopped at Erin Hills en route to Kohler. I asked him to take a few pictures and file a trip report.
Here's a map of the area. Weinman flew into Milwaukee, drove north and west for about 30 miles, played Erin Hills, and then drove another 45 miles north and east to Kohler, which is near Sheboygan: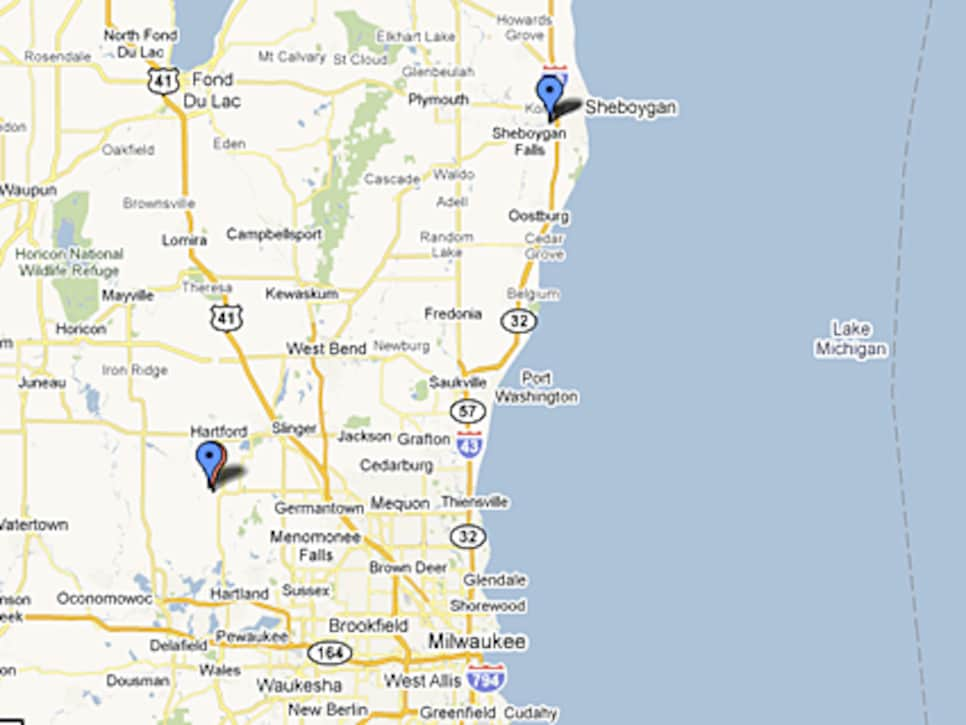 You can play it for $160, there are no carts and caddies are available ($50 plus gratuity) but they are not mandatory.
Here are Sam Weinman's snaps and his trip report: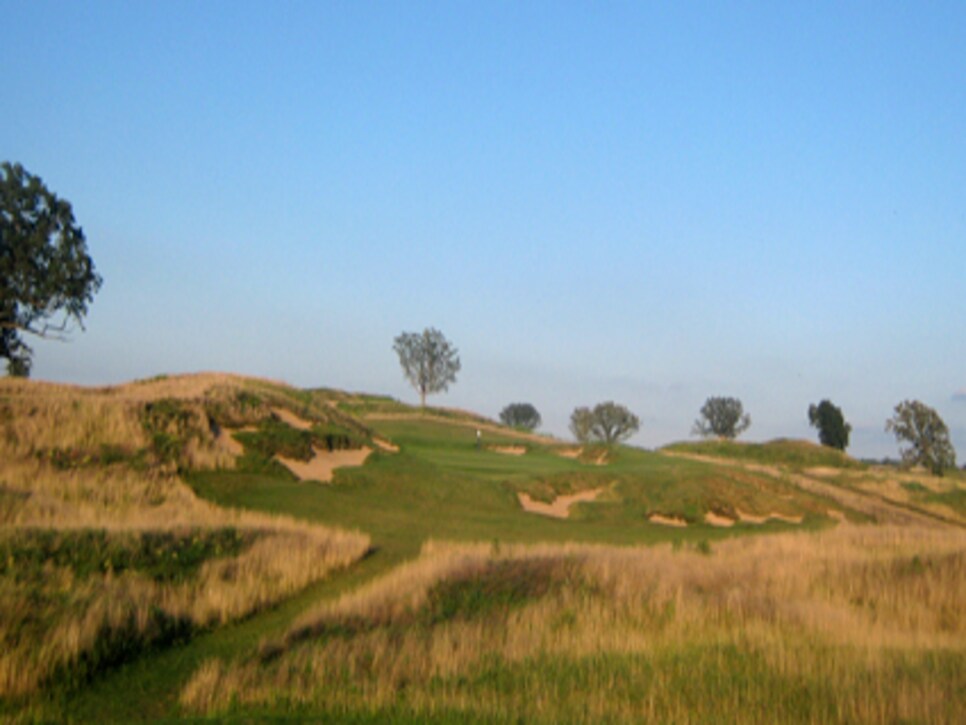 I played Erin Hills on a humid afternoon earlier this week, one so uncharacteristically still that seemingly every mosquito in the Upper Midwest decided to congregate there on the back nine.
But even then, there was much to love about the golf course: the gentle rising and falling of the terrain, the wildflowers lining the walks from greens to tees, the diversity of shots required on every hole. If you knew nothing about Erin Hills and you just randomly showed up to play there, you would surely walk away saying, "Great golf course, lots of fun. We should definitely come back -- although next time, with a case load of bug spray."
The problem, of course, is that once a golf course is assigned the lofty designation of a "U.S. OPEN COURSE" -- which was the case this summer when Erin Hills landed the 2017 Open -- your perspective changes. Expectations rise. Shortcomings that at other courses you would frame as mere "quirks" are not as easily forgiven.
What was wrong? Nothing that can't be fixed. Other than fast and true putting surfaces, the conditioning was scruffy, a byproduct of a particularly rainy summer and the fact that the course just reopened after renovations. Fairways were uneven in some spots. The range was closed. Then there was the fescue, which is so lush and so prevalent that even a ball struck slightly off line meant you had no choice but to dive back into your bag for another.
Our caddie, Braden Hansen, told the story of looping for a player who lost his first ball in the fescue, went on to hole out for a double bogey, then disgustedly tossed his new ball AND putter into the greenside rough.
"We never found it," Braden said.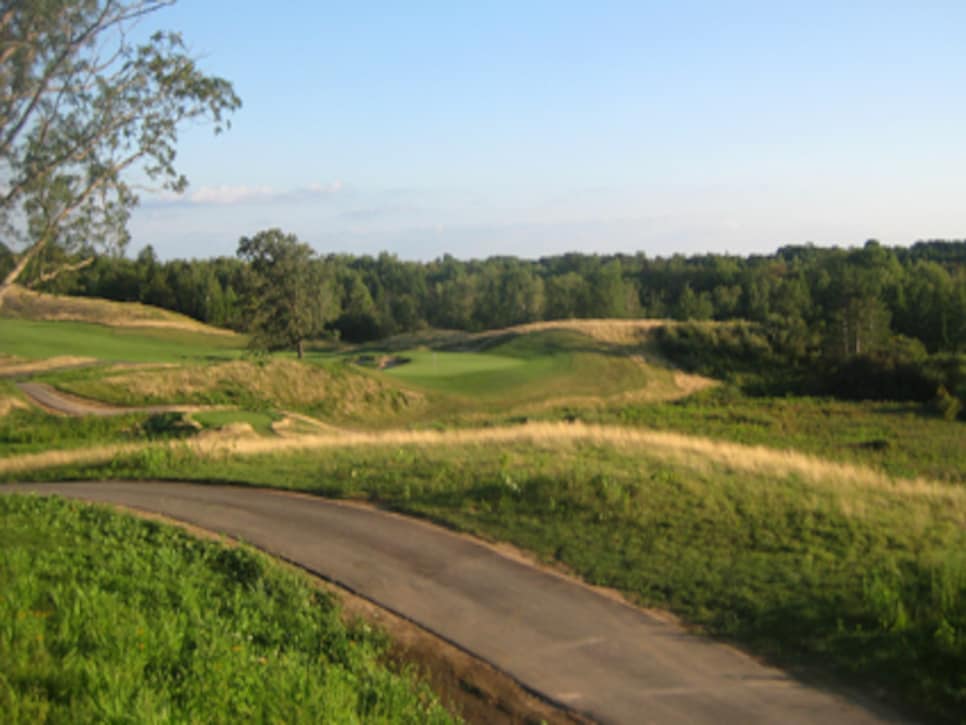 I agree with you when you said that the one thing missing from Erin Hills is a feeling you get when walking off the 18th hole that you have just toured sacred ground. Perhaps it was because I was busy fending off another swarm of mosquitoes. Or perhaps it's because Erin Hills is right now a very good golf course that simply needs a few more years to be considered great.
Sam WeinmanSenior Editor, golfdigest.com
Are you on your way to Whistling Straits? Did you stop in and play Erin Hills? If so, don't hesitate to let me know about it. You can post a comment to this blog, send me an e-mail at matt.ginella@golfdigest.com, friend me on Facebook or tweet me on Twitter (wheresmattyg).