The Loop
Trip Report: Dornoch, Skibo Castle And Castle Stuart.
*Today I utilize a trusted source for a detailed trip report. Roger Schiffman, Golf Digest's Managing Editor, who carries a big heart and a sneaky mean 6-handicap, is just back from Scotland. Schiffman was waxing water cooler poetry about Castle Stuart, so I commissioned him to his keyboard. I shouldn't be the only beneficiary of his feedback. Here is Schiffman's story: *
Last week, a few days before the British Open at St. Andrews, I had the good fortune of playing in an important-sounding event called the Writer Cup. It featured eight golf writers from the U.K. and Ireland versus eight from the United States, captained, respectively, by Malcolm Campbell, former editor of Britain's Golf Monthly, and George Peper, editor at large of Links Magazine. The two teams scratched out victories, losses and halves in Ryder Cup formats (four balls and singles) over three courses in Scotland. The quality of play could have been stronger, but the camaraderie was first-rate, and the hospitality from the host courses and hotels was even better.
Eight golfers from each side of the Atlantic going at it, using full handicaps, resulted in a lopsided European victory, but as they say, the real winners were the golf courses. All three of them—The Carnegie Club at Skibo Castle, Royal Dornoch and Castle Stuart—within an hour of Inverness, were memorable and would be worthy of a golfing trip, either with buddies, spouse or family. We stayed at Skibo Castle (complete with formal gardens and falconry), The Royal Dornoch Hotel (where my room overlooked the first tee) and Culloden House, an ivy-covered manor that once was a 16th century Jacobean castle (log on to cullodenhouse.co.uk to read all about its fascinating 300-year history).
Dornoch, of course, is special because it dates back to 1616 and was the birthplace of Donald Ross. One could argue that its design most influences architecture in the U.S., where Ross is said to have routed as many as 600 courses.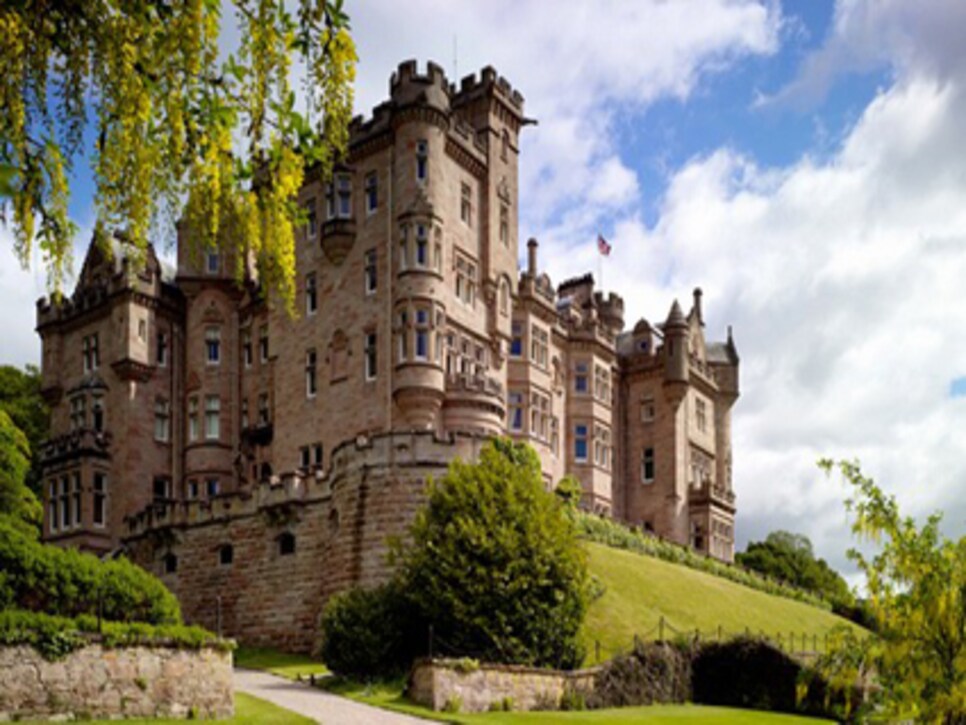 The first three holes begin on a lower level, with water along the entire right side providing breathtaking views across the Moray Firth to Kessock Bridge, Black Isle and Chanonry Lighthouse. (The second hole is pictured above.) Then the course heads up terrain and inland, toward the castle.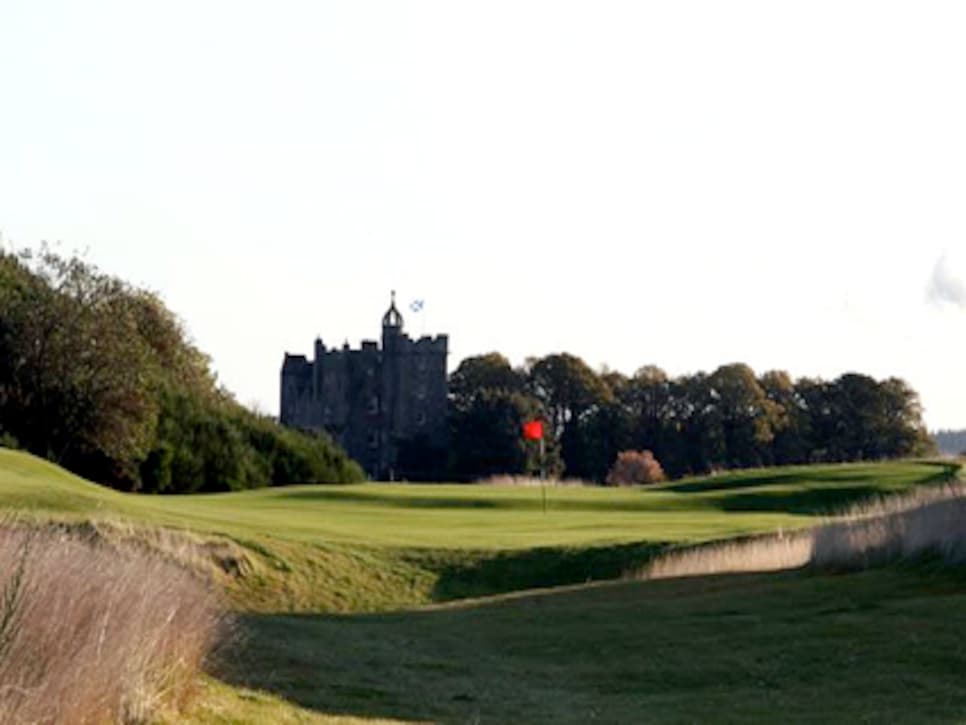 The back nine starts in the opposite direction from the opening hole, also playing along a lower level and with water flanking the entire left side. So there are equal penalties for hookers and slicers. The final holes traverse a higher plateau, ending with a risk-reward par 5 that beckons you to go for the green in two. If you make it, however, your reward is delayed until you can negotiate the green's undulations, reminiscent of all the courses' putting surfaces and surrounding chipping areas.
Environmentally conscious Head Greenkeeper Chris Haspell maintains the turf firm and fast, so it plays like a true links. He told me that chemical usage is at a minimum, as is water, and most weeds are eliminated by hand.  There are no riding golf carts, and pullcarts and caddies are available.
Castle Stuart seems to have it all: drivable par 4s, a variety of different-length par 3s, long and short par 5s, sod-faced bunkers, natural fescues, gentle views and dramatic backdrops. It requires a lot of thinking on the tee shot—despite some 90-yard-wide driving areas, you need to be on the correct side of the fairways to avoid blind or awkward approaches.  And the approaches are highly demanding—a slight miscue will result in a confounding bunker shot or a ball rolling agonizingly across a green into a swale 15 feet below. "We tried to incorporate a number of the underlying principles of the Old Course into what we did," says Parsinen. I believe they succeeded.