The Loop
Trip Report: Barton Creek
Eric Lebowitz is a colleague who works for golfdigest.com; he was recently inspired by a stay-and-play package at Barton Creek in Austin, Texas. After he got back from a trip with his dad (both have an Index of 11.9), he filed this report:
Typically, I've found that prolonged anticipation usually leaves me disappointed when whatever I've been anticipating finally rolls around. Not so with my recent trip to Barton Creek.
Right after New Year's, with my father approaching a milestone birthday, I decided to book a father-son golf trip to celebrate. Checking out this travel blog, I came upon a terrific deal Barton Creek was offering through this past weekend. The 'Fazio Unlimited Golf Package' included accommodations, unlimited golf on either Fazio Foothills or Fazio Canyons course, swing analysis at the new Callaway Performance Center, day of arrival golf at the twilight rate, unlimited use of practice facilities and daily breakfast in the AAA Four Diamond-rated Hill Country Dining Room -- all for $235 per person, per night. (Barton Creek offers different golf packages year-round, check out bartoncreek.com for details.)
Our flight landed at 11 a.m. Thursday, and the 25-minute drive from Austin-Bergstrom Airport to the resort left us plenty of time to check in, drop off our stuff and hit the range before teeing off on Crenshaw Cliffside just before 3 pm. The brutal winter we've experienced in the Northeast made standing on the first tee a special experience. It was 70 degrees and sunny, and not even 18 holes of lackluster ball-striking and misreads on Crenshaw's huge, undulating greens could diminish the high of opening my golf season with my dad at a beautiful resort.
Our first full day in Texas was the highlight of our trip. On the first tee at Fazio Foothills, we met Ron and Warren (a dead ringer for former Florida State football coach Bobby Bowden), two brothers from the area who were both funny and informative, helping us navigate the intracacies of course.
Foothills will turn 25 in July, and the resort's signature track has aged well. The course hosted the Champions Tour Legends of Golf tournament from 1990-1994 and received new grass on the fairways and tee boxes and an extra 200 yards in 2004. The result is a challenging but fair golf course that places a premium on shot-making.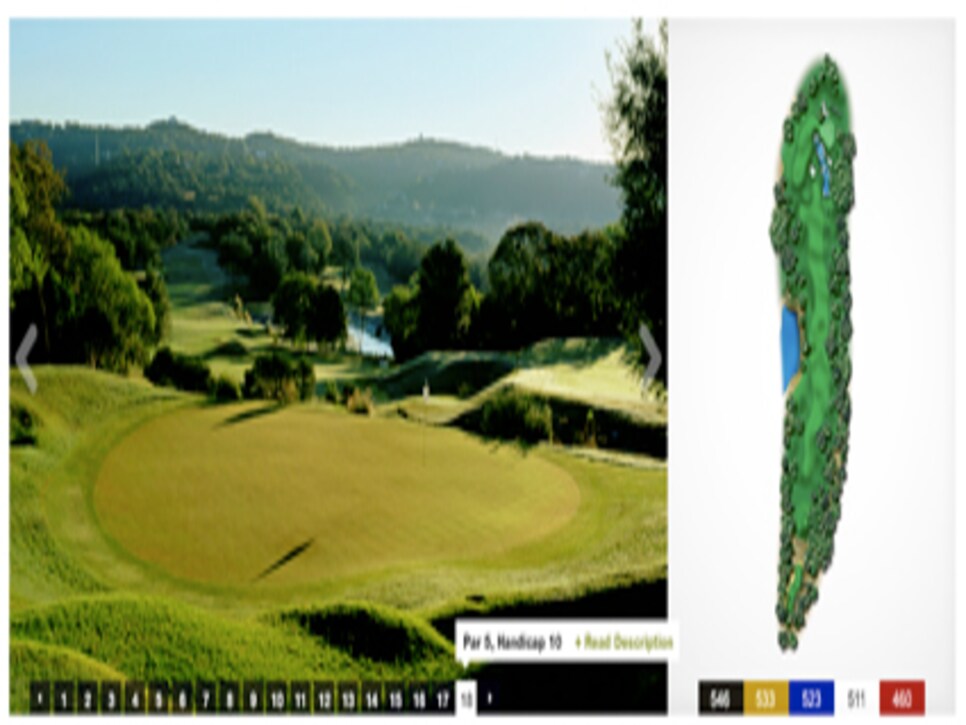 After our round Friday, my dad and I ventured to The Salt Lick, a BBQ joint about 30 minutes from the hotel recommended by pretty much anyone I had spoken to that had ever traveled to Austin. To say it lived up to the hype would be an understatement. The beef brisket ranked among the tastiest things I've ever experienced. It was so good that it left us with a craving for more BBQ, which we satisfied during a layover in Charlotte on the way home. Anyone considering a trip to Austin should make The Salt Lick a top priority.
Saturday we hopped in a van provided by the resort and took the two-mile trip over to Fazio Canyons. Canyons, like Foothills, varies the styles of its holes wonderfully. Unfortunately, the winds were gusting at about 30 MPH at the course with the highest slope and rating of the four at the resort (we did not play Arnold Palmer's Lakeside course, located about 20 miles from the hotel). My dad and I were rendered helpless by a combination of the wind and the demanding layout. We did meet some relatives in downtown Austin for dinner, coffee and music Saturday night, however, which lifted our spirits after a day spent looking for errant tee shots in the woods.
Sunday we returned to Foothills, and with some knowledge of the course and my swing a little less rusty, I managed to play something that resembled golf for the first time on the trip. The only snag we hit during our four days away was a two-hour weather delay on the flight from Charlotte back to New York. We arrived home bleary-eyed at 2:30 Monday morning, but it was worth it.
I agree on all counts. Nevertheless, as great as the golf and food was, and as lovely as it was to escape from the frigid Northeast, the best part of this trip, by far, was being there with my favorite playing partner in the world.