News
Passings: The Indomitable Miss Suggs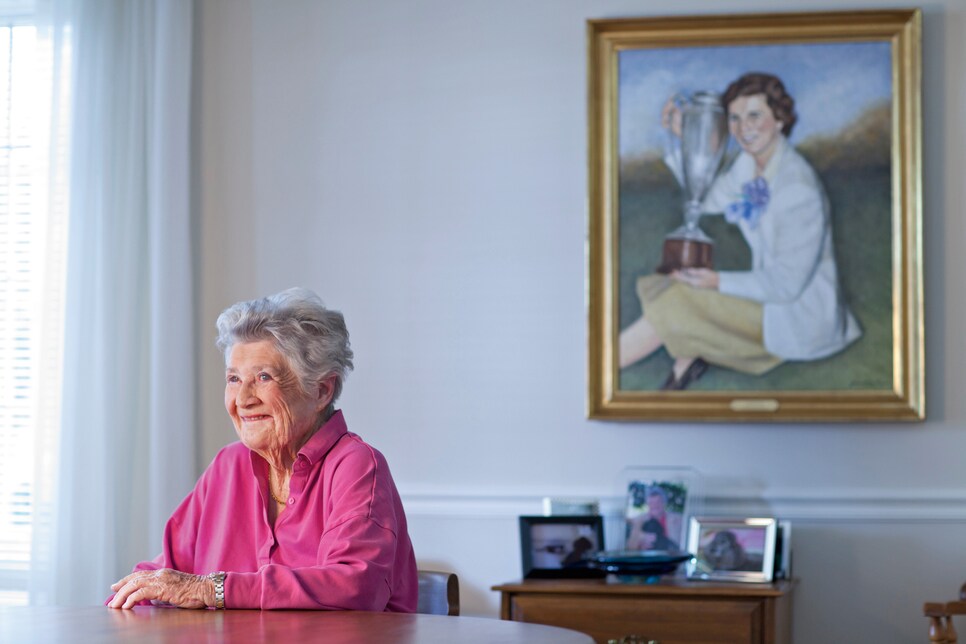 I never saw Louise Suggs hit a golf shot in person. By the time I got to know her, bad knees, bad shoulders and a bad heart had forced her from playing. What she never stopped being was an advocate for the LPGA, the women's game and golf. That also ended Aug. 7, when she died of melanoma a month before her 92nd birthday.
With 61 career victories (trailing only Kathy Whitworth, Mickey Wright and Annika Sorenstam) and 11 major championships (third behind Patty Berg and Wright), Suggs is one of the best ever in the women's game, a recognition she had among her peers if not among the public.
A member of the World Golf Hall of Fame, Suggs had a Hall of Fame career even before the LPGA was founded in 1950, winning the Western Open in 1946, '47 and '49; the Titleholders in 1946, and the U.S. Women's Open in 1949. She also won the 1947 U.S. Women's Amateur and the 1948 British Ladies Amateur.
In the early days of the LPGA, Suggs' incredible skill was lost in the shadow of the showmanship of Babe Zaharias, a rival Louise never stopped disliking, in part because the Babe was the player the public associated with greatness in the women's game.
"The Babe wasn't a golfer," Louise told me some years back. "She was a marketer." And when someone once asked her about how far Zaharias drove the ball, I heard Louise say: "She had that cheap-ass Texas hook and would roll it out there on hard-baked fairways. On a wet course, I'd fly it by her all day—all day."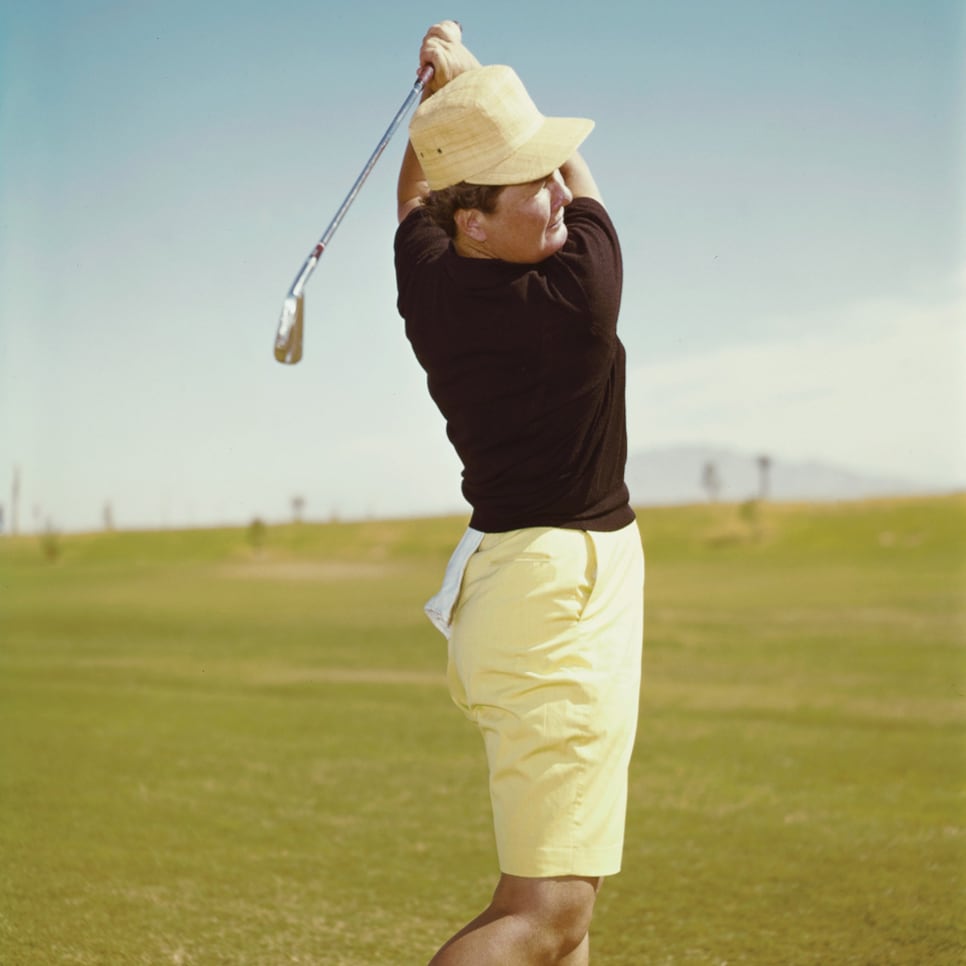 Until this year, Louise would attend the Masters every year—she grew up in Georgia and was one of the last people to play a round of golf with Bobby Jones before illness forced him from the game—and sit in a chair outside the back door of the clubhouse.
I'd kneel beside her and listen to her tell stories. One year Ben Crenshaw brought Jerry Pate over to introduce him to Louise. Then Crenshaw, who knows as much about the history of the game as anyone, said: "Show him that grip, Louise."
Suggs fixed Crenshaw with a stare, glanced at Pate, took her cane and held it with a picture-perfect golf grip. "Golly," Ben said, stretching the word out for about five seconds.
In 2007, when the Ricoh Women's British Open became the first women's professional tournament played on the Old Course at St. Andrews, Louise would sit in the bay window of the Big Room in the then-male-only clubhouse, lean on her cane, and watch the women tee off. I always took it as her way of saying to the R&A: "It's about time."
Some years back, I did an oral-history project for the Hall of Fame in which I did videotaped interviews with female HOF members. One question I asked all of them was, "What was the strongest part of your game?"
Nancy Lopez said it was her putting. Kathy Whitworth said it was learning to put a cut tee shot in the fairway under pressure.
When I asked Louise the strongest part of her game, she said: "When I got someone down, I put my foot on their throat." There was not a trace of a smile. It was just Louise speaking the truth, as she always did.
"This is my baby," Louise would say about the tour to new players. "Don't screw it up."
A story Louise loved to tell was about the time she played in a mixed event on an executive course in Florida. Among the men in the field was Sam Snead. Louise won, and losing to a woman did not sit well with the Slammer. He complained loud and long afterward in the clubhouse. Finally, after many insulting comments about female golfers, Louise couldn't take it anymore. "Sam," she said, "what are you bitching about? You didn't even finish second."
Louise, who will be cremated and have her ashes spread on the graves of her parents in Georgia, loved a good scotch, and she loved to talk about golf. Once, at dinner near the Edinburgh airport after that 2007 Women's British at St. Andrews—and after several scotches—she said to me: "Ron, I never had much use for writers, but you're OK."
When I relayed that story to one of her longtime friends, the friend replied: "That's Louise's way of saying, 'I love you.' That's as close as she gets."
When I interviewed Louise for the Golf World "Words From the Wise" issue a few years ago, I asked if I could pose a few questions without using the answers until after she had passed. Miss Suggs, as Bob Hope respectfully always referred to her, went off about the Babe, and she went off about men who tried to denigrate the LPGA by saying the players were all lesbians.
"Any guy who worries that much about lesbians probably is hiding some things he doesn't want to talk about," Louise told me.
Finally, I asked her how she wanted to be remembered. Louise thought for a bit, then said: "I don't want to be remembered as a tough old broad."
But that's exactly who Louise was: a tough old broad. She was also one of the greatest ever to play the women's game—Mickey Wright ranked her swing with those of Ben Hogan, Gene Littler and Snead—and she never stopped fighting for the LPGA.
"This is my baby," she would say about the tour to new players. "Don't screw it up."
I didn't know Louise Suggs as a player, except by reading history, but I was fortunate to get to know her as a person. I loved that tough old broad. The game of golf has lost one of its great advocates—and one of its greatest players. I lost a treasured friend. Goodbye, Miss Suggs.