News
Trey Mullinax shoots 63, takes lead at PGA Tour event just five days after getting married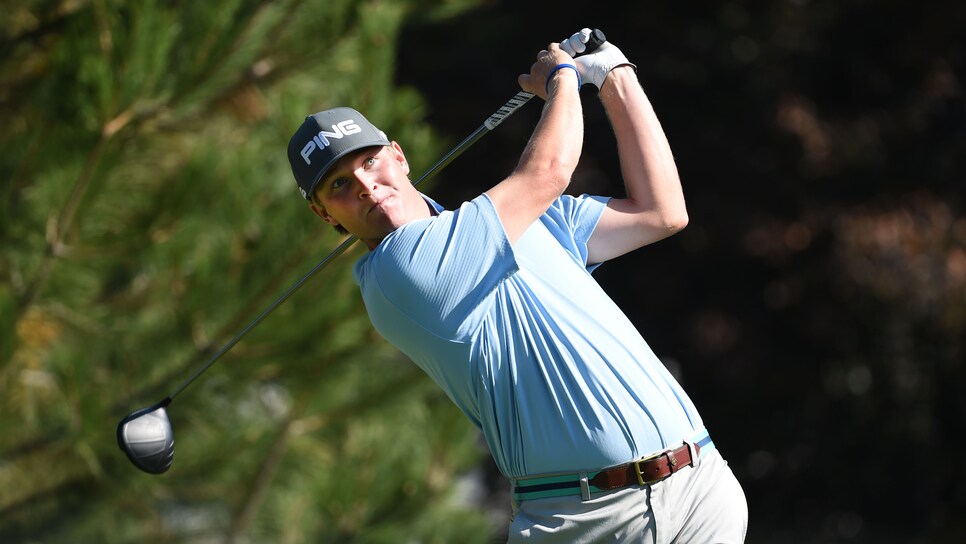 A honeymoon in Puerto Rico sounds pretty nice. But for Trey Mullinax, despite getting married on Saturday, this week's journey is actually a business trip.
On Thursday, just five days after he and high school sweetheart Abi Essman said their vows, the PGA Tour rookie went back to work, firing a 63 to take the first-round lead at the Puerto Rico Open.
"Obviously, to shoot the score I shot today you have to putt well," Mullinax told reporters after. "But it was nice to hit the ball like I feel I've been playing. I feel like I've been hitting the ball well, just haven't been scoring. But today I hit the ball nice and it was a good result."
We assume he also thanked his bride for being so understanding. Mullinax got married in Birmingham, Ala., and several of former teammates at the University of Alabama, including Justin Thomas, were in attendance.
Mullinax made nine birdies during the opening round at Coco Beach Golf Course and made a 15-footer for par on his final hole. The former Crimson Tide star is off to a sluggish start to his season at 118th in FedEx Cup points, but the opposite-field event is a huge opportunity to solidify his status on tour.
And a chance to cover costs for a real -- and really nice -- honeymoon.