Instruction
Tempo Is The Key On Big Par 3s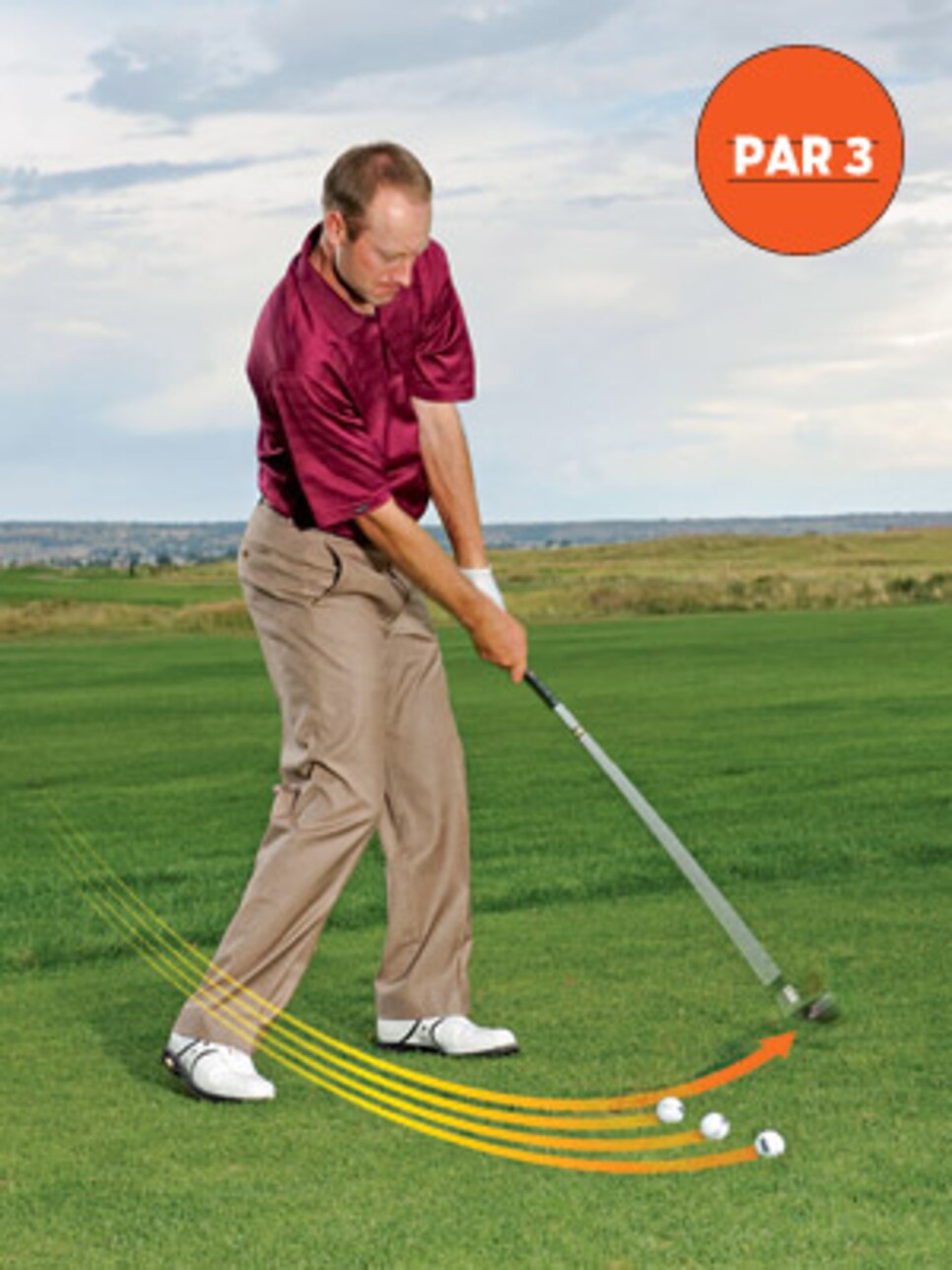 When you're trying to break 80--from the back tees--the holes that used to be the easiest, par 3s, are now often the most difficult. They're usually long, and you're coming at them with a 3-iron, hybrid or even a fairway wood.
First, make sure you're using enough club so you don't take yourself out of your natural tempo in an effort to muscle a shot up there.
A great drill to reinforce smooth tempo is to practice hitting four balls in a row with a long iron without stopping, going from your finish position of one swing to your backswing of the next (right). If you start swinging too hard, you'll lose your balance, and you won't be able to do it.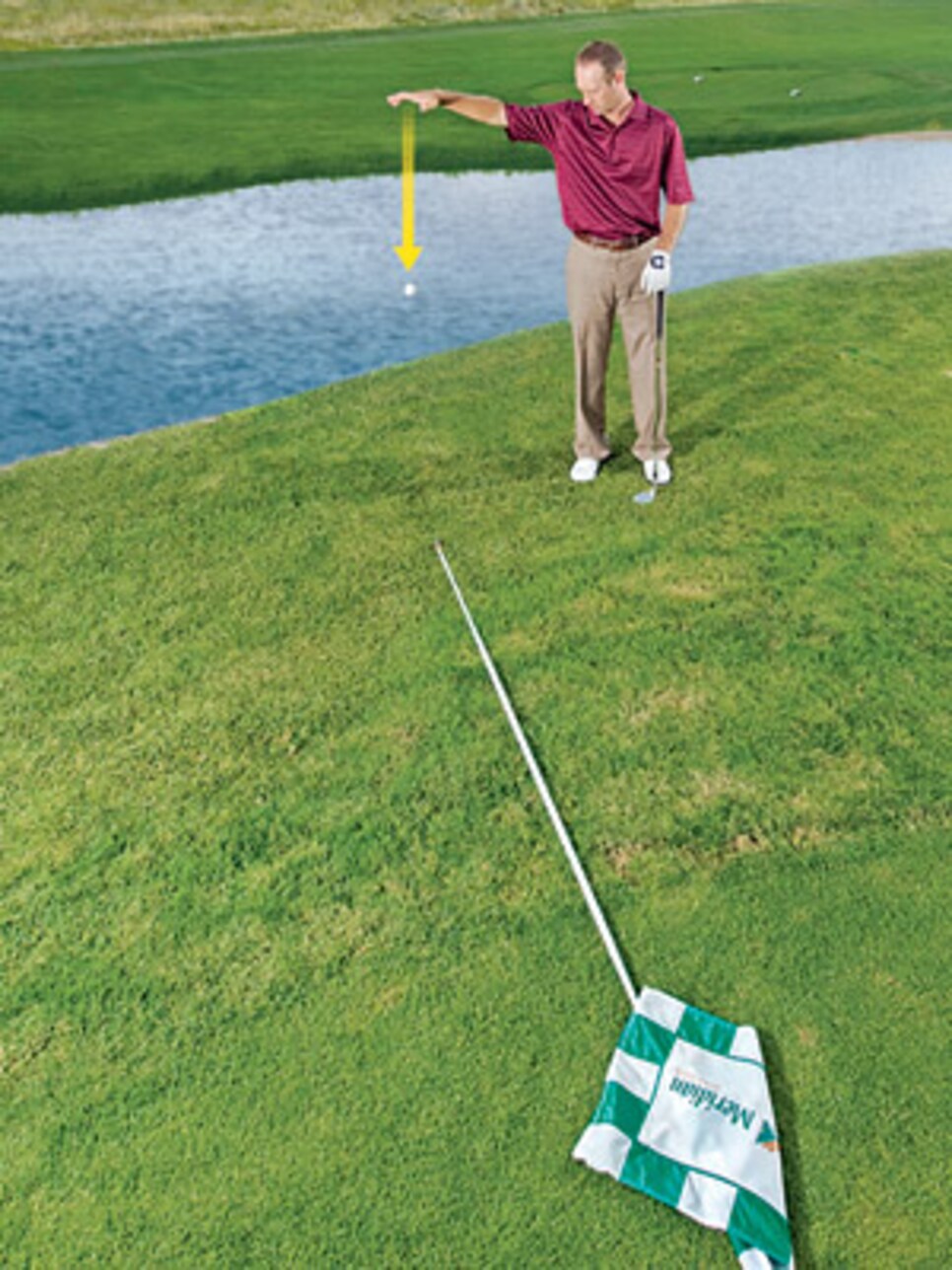 FIND THE BEST PLACE TO MISS
A long par 3 forces you to understand that you won't be as accurate with a hybrid as you would be with a 7-iron. Look at the area around the green, and figure out the best place to be if you don't make it to your target on the green.
One way to recognize the most forgiving target area is to play the flagstick-drawback game. If your shot ends up within 20 feet of the hole, finish out. But if you're outside that distance, walk off the green at the nearest edge, and drop a ball one flagstick-length off the fringe. Play it in from there--even if you're in bad rough or a bunker. You'll learn to measure risk, and take bogeys off your card.
Players who shoot in the low 80s average two double bogeys or worse for every birdie they make. Rather than focus on creating birdie opportunities, try to eliminate big numbers.