The Loop
Trending: Natalie Gulbis poses in SI's Swimsuit Issue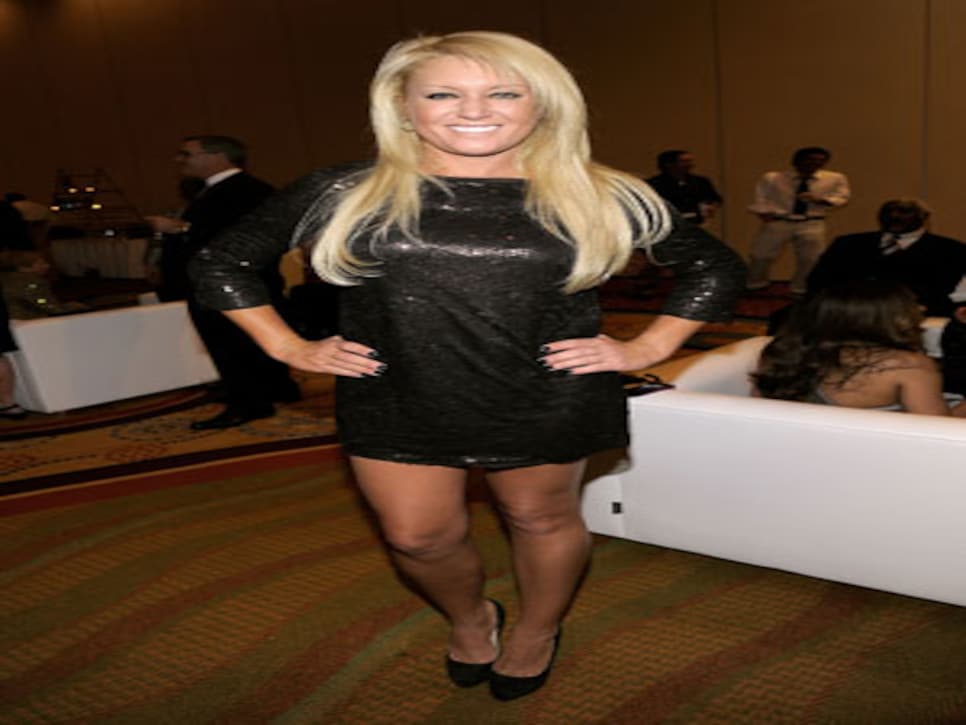 Fair or not, Natalie Gulbis has always garnered more attention for her looks than her golf game. That isn't going to change anytime soon.
The 29-year-old LPGA star will appear in Sports Illustrated's Swimsuit Issue, which will hit newsstands this week. But while she's done provocative shoots before, this one had a twist. You see, that golf-themed bikini she's posing in is actually just a thin layer of body paint.
In the accompanying interview on Golf.com, Gulbis doesn't have to think long before answering which situation creates more pressure: having a five-footer to win an event or being naked and having a bunch of strangers paint your body?
"The most pressure was when they were taking pictures [laughs]. I was so nervous. You're up there, and they're playing club music and everyone is having fun and dancing around," Gulbis said. "They might forget that you're naked, but you don't forget that you're naked. And everybody's watching you."
So, how will her fellow LPGA players react?
"I think they're going to be excited. I understand why at first you'd think the tour might say, "Why is she doing that?" But I've never gotten that sense," Gulbis said. "In the 10 years I've been on tour, whether it's myself, or other players who have done cross-marketing events or shows, there's always been support. The LPGA gets excited when a magazine like Sports Illustrated wants to include one of our own. It's always good for our tour, and I think our players recognize that. And the Tour has always been supportive of me. I think they'll be very excited."
You can see a video of Gulbis' photo shoot below.