Hustle Points
Trea Turner is a freak, he's the fastest kid alive
When it comes to in-season acquisitions, there was not a better one in the MLB this season than the L.A. Dodgers trading for Max Scherzer. However, the other player the Dodgers acquired in that trade with the Washington Nationals, middle infielder Trea Turner, may end up being equally important in the long run.
Not only is Turner an excellent hitter and fielder, but he can wreak absolute havoc on the basepaths with his speed, a trait that always comes in handy for teams that make deep playoff runs. Turner, who ranks third overall in the MLB for stolen bases with 29, flashed some of that all-world speed on Wednesday night, legging out a RBI infield single on a routine groundball to second base. Watching this video over and over, it becomes almost impossible to fathom how any human not named Usain Bolt could have beaten this one out:
He didn't "just" beat that out, either. He was safe by a freaking MILE: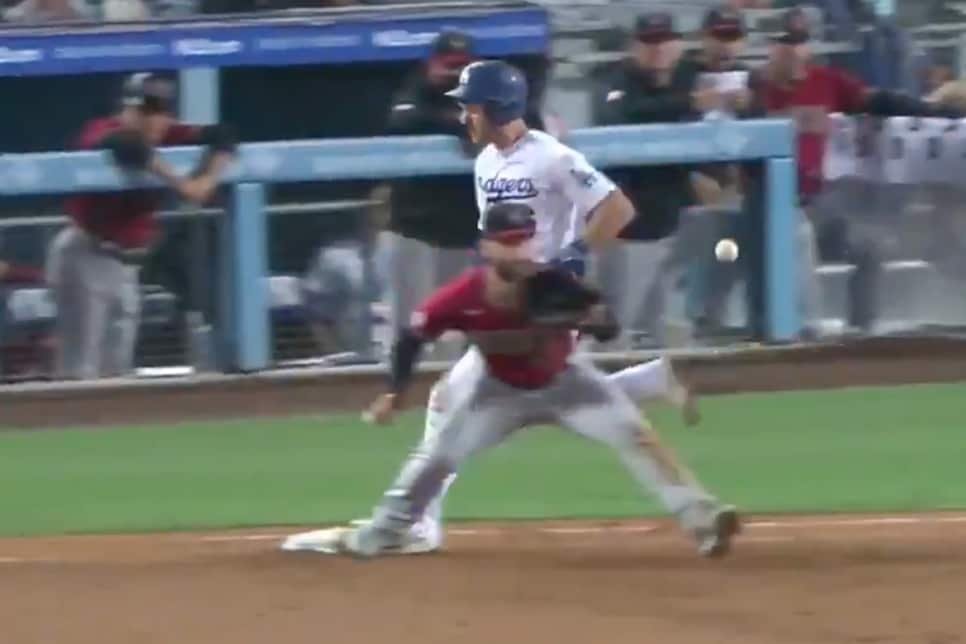 No review necessary. No "tie goes to the runner." He was there before the ball even sniffed the glove, leading to a much-needed insurance run that made Turner a hero to Dodgers run line bettors all over the nation (L.A. ended up winning 5-3). He's a freak, he's the fastest kid alive.
By the way, not to get all soap-boxey, but did you hear the crowd on that play? In a baseball era where it's homer, walk, strikeout or bust, nothing gets the people going like a RBI infield single. Hustle, action on the basepaths. That stuff hits different.