The Loop
Travel Trouble: A Whale Of A Tale
In an effort to save par we've all doffed a shoe or two to hit the impossible shot out of the water. Last year Henrik Stenson famously took it to the next level when he stripped down to his boxer briefs at the WGC-CA Championships. Last Saturday Jeff Gibson doffed nothing (not even his glove) and he wasn't in the water off the back of the sixth tee of The Links at Lighthouse Sound in Bishopville, Maryland to save par -- Gibson was saving a whale.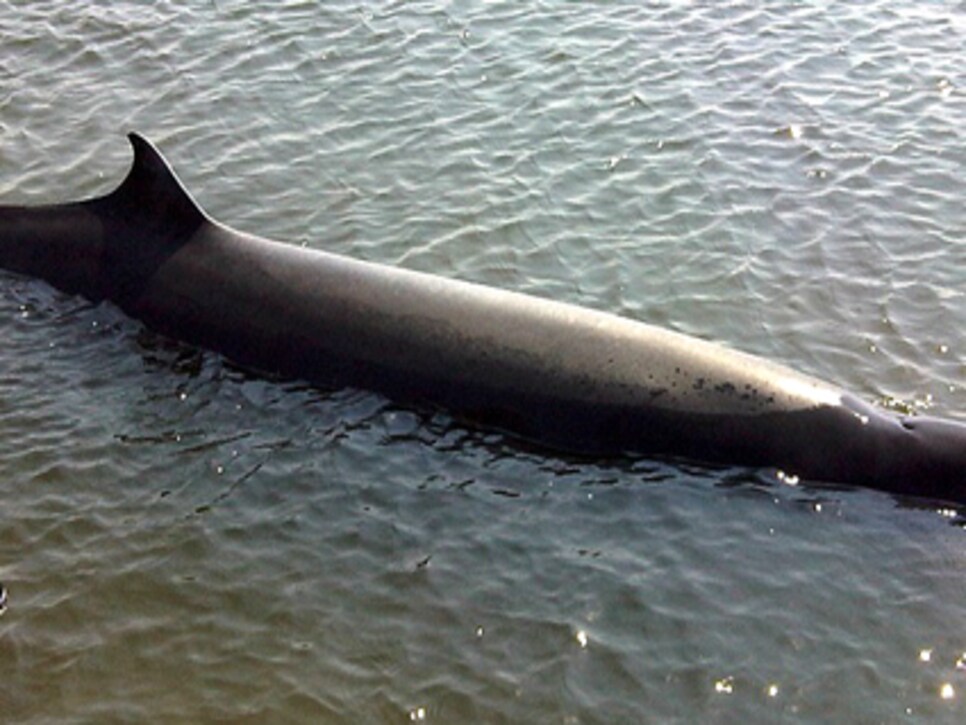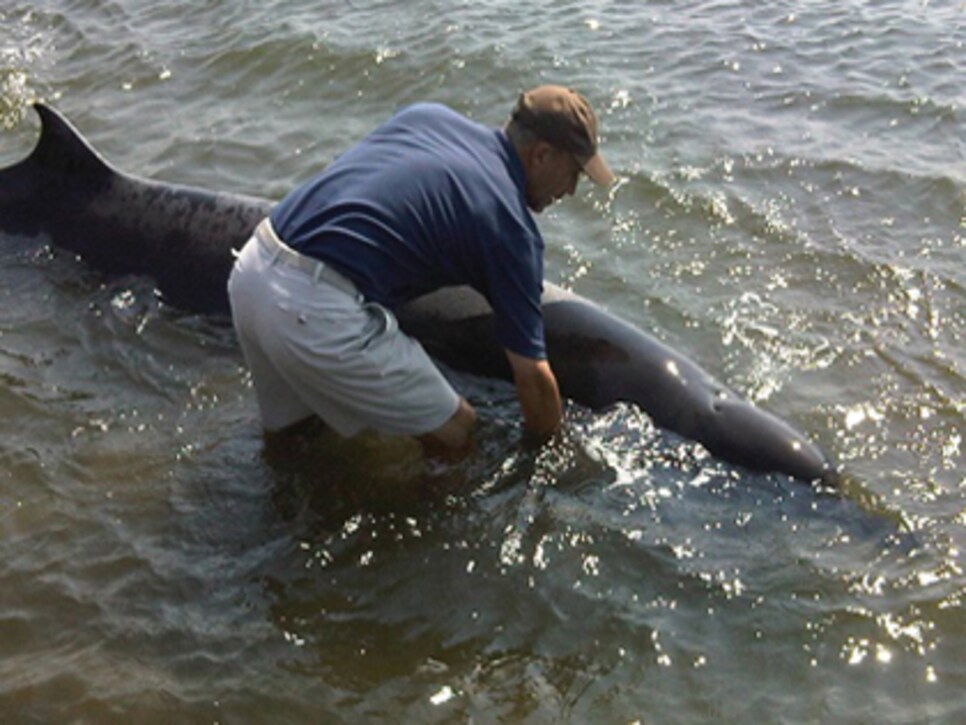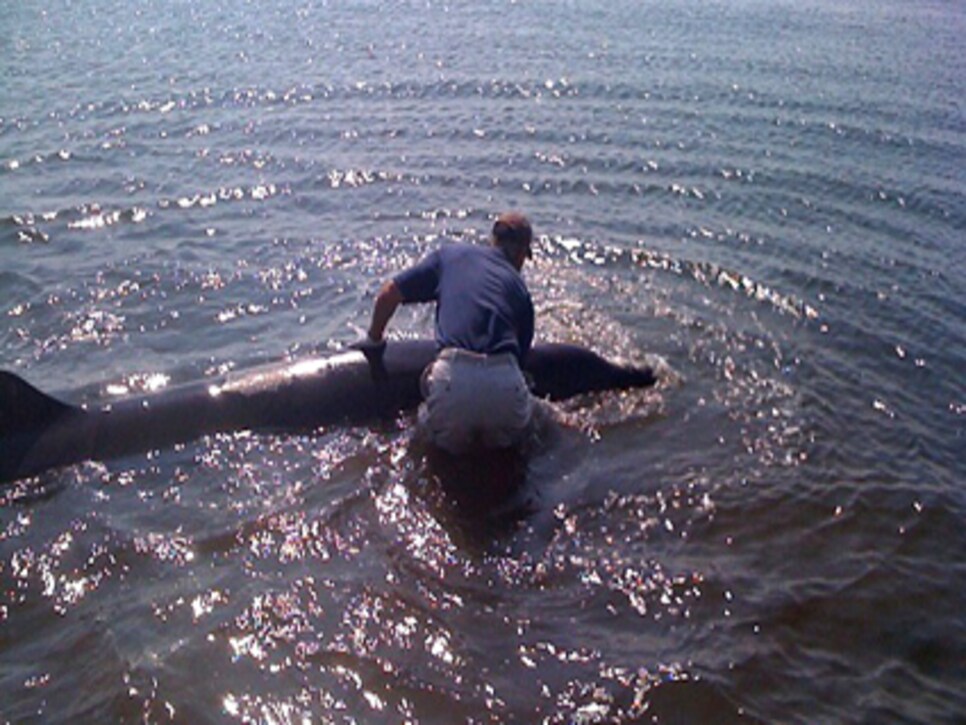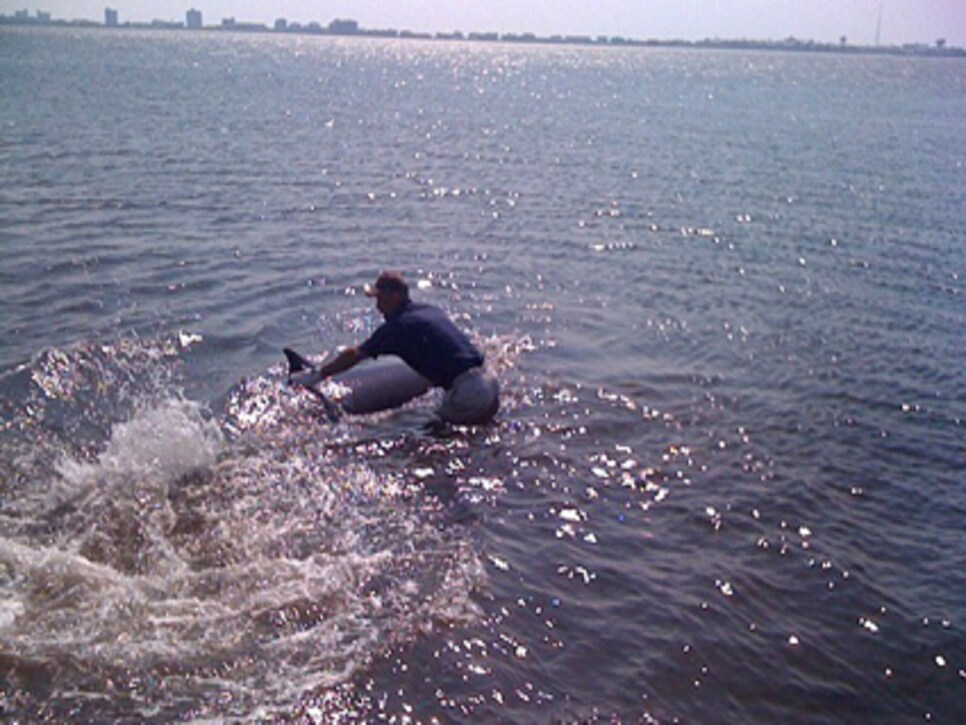 As for the course? I got Cooper's review of the 4.5-star Arthur Hills design (2000): "It's gorgeous. It's built on 1,000 acres and there's a 1/4 mile bridge over wetlands. I'm a golf snob, but this is real good."
"I'm going to St. Andrews next week and I'm sure I'll come back with some golf stories," says Cooper. "But none as good as this one. This is the best golf story of my life."
Here's a picture of a Gervais' beaked whale: