The Loop
TPC Scottsdale to undergo renovation by Tom Weiskopf
Just watching the early rounds of the Waste Management Open is a reminder of what a great arena the TPC Scottsdale is transformed into each year. And while the build-out around the 16th continues to get better, ultimately it's what is in the ground that makes tournament golf here always such a treat to watch.
Granted, most of the course's interest comes at the three-hole stretch of 15-16-17. The 18th was once grand before it became a drive and pitch, certainly not the fault of original architects Jay Morrish and Tom Weiskopf. So the news that this week of Weiskopf's plans to renovate the course at least will address the 18th hole's pushover status. Other plans include beefing up the look of the native vegetation, new bunker style, refreshed sand and a clubhouse update. At a cost of $15 million the TPC will be revitalized.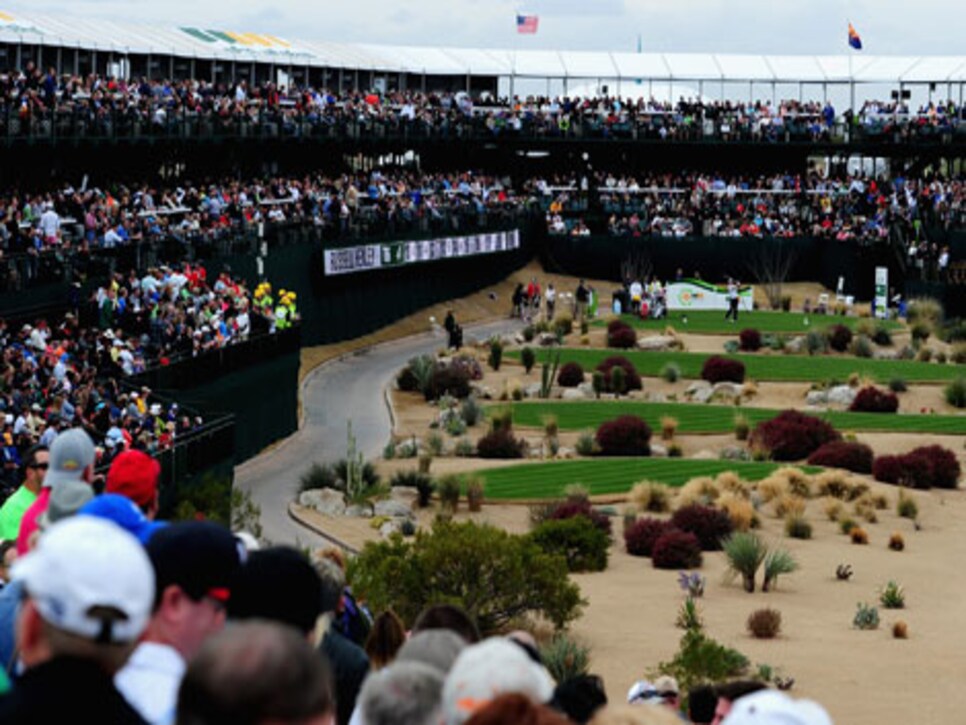 There was one disconcerting tidbit from the reports (here and here): Weiskopf intends to rebuild the greens and add a little more contour.  However, he needs to be careful. The green speeds at TPC Scottsdale have gotten much faster than when he built the place in 1987 and we've all seen what happens when architects tinker with something that doesn't appear broken.
As long as Weiskopf keeps in mind what made his original work a success, the TPC Scottsdale should be fine. If he adds contour to help players funnel shots to hole locations, then the roars will get even louder. Nothing is more exciting as a fan than seeing a ball land and feed to the hole. And as we'll see this weekend in Scottsdale, when the ball does go in the roars are louder and more thrilling than anywhere outside of Augusta.