News
TPC Sawgrass' new drivable 12th, the future of golf shot clocks and a Ryder Cup hero on the rocks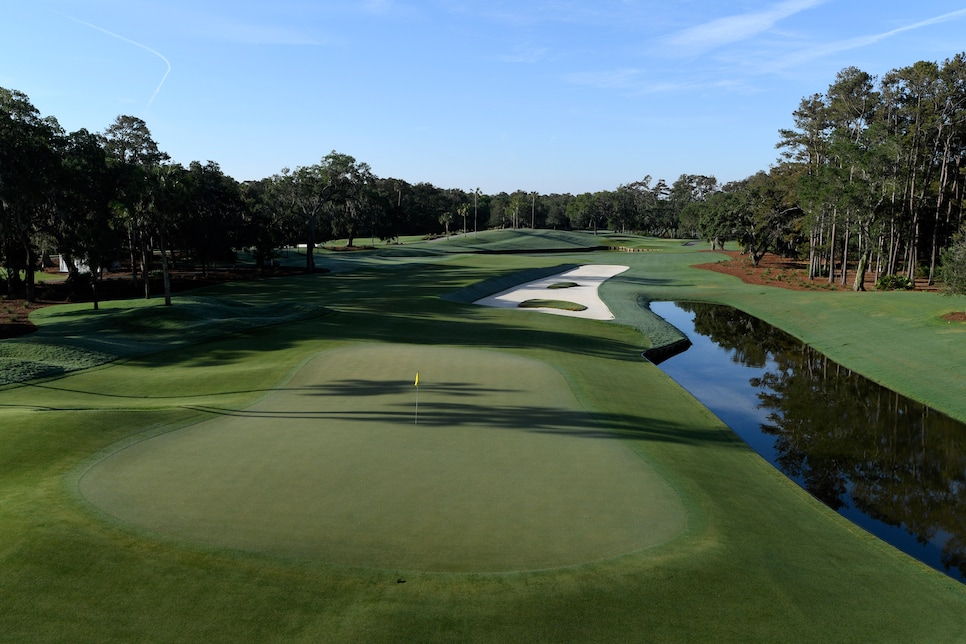 PONTE VEDRA BEACH — The biggest change you'll see at this week's Players Championship is at the par-4 12th, which went from a non-descript 360-yard two-shotter to a drivable par 4 that will play between 285 and 320 yards depending on the tee box (the hole can stretch to 358 yards).
But how many players will actually try to drive the hole, with water left and rough and pot bunkers right? Probably not as many as the PGA Tour officials are hoping. More than a few players said they will still lay up, particularly if the green is firm and fast. And early in the week it was running close to 13 on the Stimpmeter.
"I think so," said Rory McIlroy when I asked him if there was too much risk versus reward on the hole.
"Some parts that have slope on the left, if you just dropped a ball and let it just kind of trickle down, it would go in the water," Day said. "So any sort of speed with anything is going to go in the water.
"If you do hit a shot to the green and you pull it, you can drop it up there and try and get up-and-down. But once again, I think if you miss it right, I think it's a worse-off miss than actually going left."
It's not that dissimilar to a change to the par-5 eighth hole during the redesign of Trump National Doral a few years ago. Protected by sand on the right and a lake to the left, approach shots to the left side of the green funneled into the water. The slope was adjusted the following year.
"It still needs some work to get it right," said Billy Horschel, who lives just down the road from TPC Sawgrass. "I'm laying up up every day. The only day I may not is Sunday if I need to make up some ground."
Therein lies the reward. An eagle on the back nine on Sunday could go a long way.
Day, and others, have said, though, they are likely to lay up—except perhaps if the front tee is used.
"If you want to drive the green, you've got to aim it at the water and cut it back and try to work it away from it," McIlroy said. "So it will be interesting to see how the guys approach it."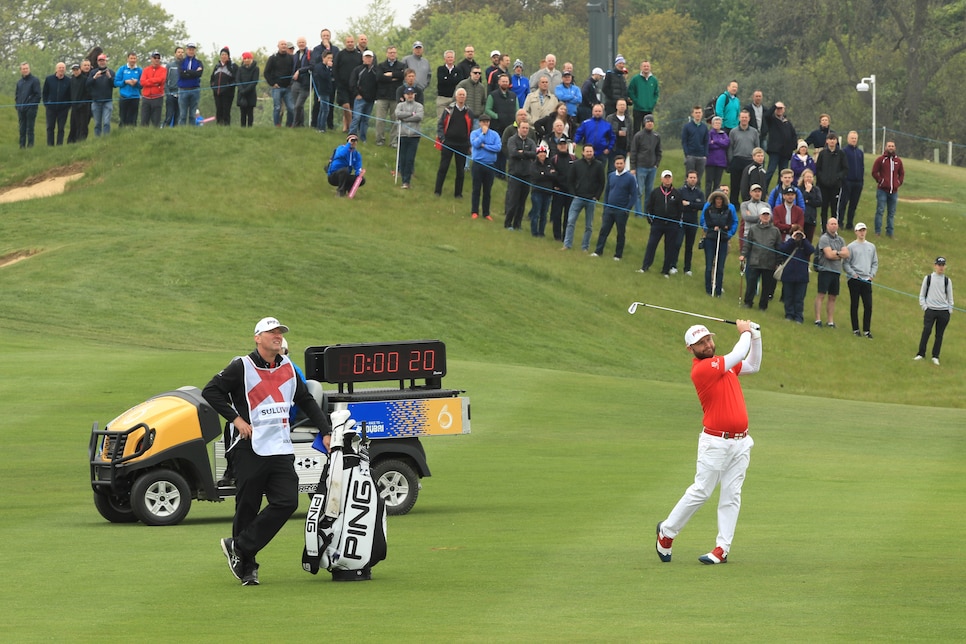 For a second straight week golf went outside the box with the GolfSixes event on the European Tour, following the PGA Tour's revamped Zurich Classic of New Orleans, which featured foursomes and four-ball play.
The result of both? Mostly success, given player and fan reaction.
With a packed calendar and a big price tag attached to sponsoring a tournament, anything to attract players and therefore attention is a good idea.
The best of it from the GolfSixes, in my opinion? The shot clock. Players were initially allowed 40 seconds in the opening session before the time was reduced to 30 seconds for the remainder of the event.
American Paul Peterson was the only player who was penalized a stroke for exceeding the time limit, and it ended up costing him and teammate David Lipsky a place in the quarterfinals.
Pace of play has long been a topic of consternation on both tours, but especially of late; in New Orleans, the first slow-play penalty stroke was handed out in more than two decades.
"Personally, I just think they need to be stricter with it on the tour," Andy Sullivan told reporters last week. "This week, everyone was quicker because they knew as soon as [the shot clock] went to zero, they were getting a shot penalty. Whereas in a normal event, you've got that little bit of leniency."
What are the odds we'd see a shot clock on the PGA Tour? Don't hold your breath. But that's not to say the tour isn't looking at improving pace of play.
"I am not asking for faster rounds, but that doesn't mean that I and we are not focused on pace of play," said PGA Tour commissioner Jay Monahan during his Tuesday press conference at TPC Sawgrass. "It's something that we take very seriously."
Monahan added that the tour is in a "comprehensive review" of all of its pace-of-play policies and that it's a topic that is being discussed by the Player Advisory Council as well.
Still, an answer doesn't seem to be around the corner.
"I think it's a complicated subject because you're starting to get down to groups and individuals within groups," Monahan said. "We have a commitment to see if we can get better there, and when and if we come up with something we'll certainly share it … but let's be clear that it's something that has our attention."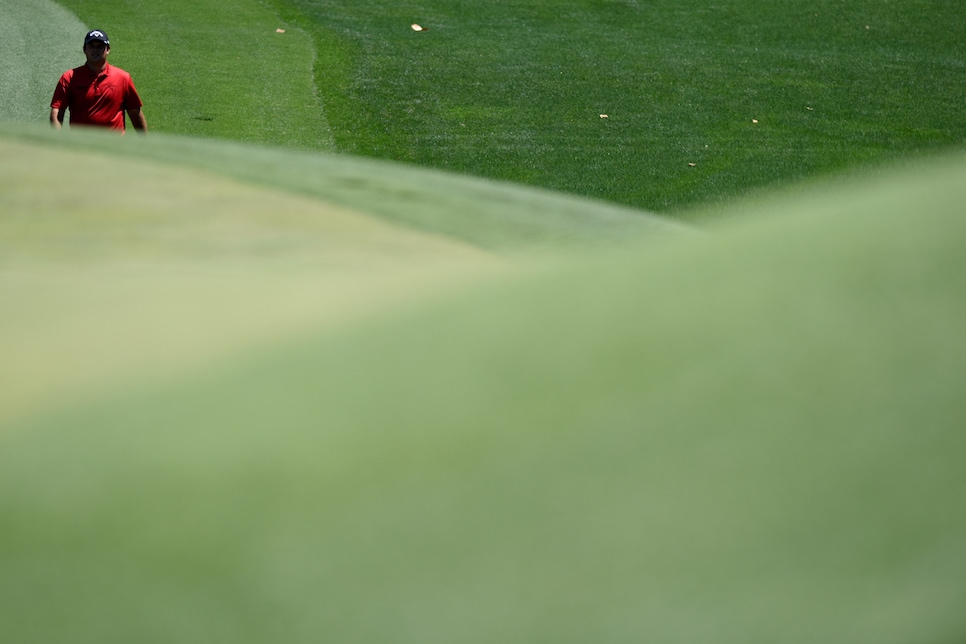 I'm not sure I'd put Brian Harman in the closers category just yet; he does have just two career wins, after all. But he has proven capable of hitting some big shots. When he won the John Deere Classic three years ago, he did so making three straight birdies to win by one over Zach Johnson. Sunday at Eagle Point, he went for the par-5 18th in two despite being 270 yards out, then jarred a 28-footer for birdie. He might be small in stature, but Harman has played well this season with eight top-25s in 2017, which included a tie for ninth at Harbour Town. …
Where have you gone Patrick Reed? Sure he was leading going into the final round of the Wells Fargo Championship, but Reed (above) inexplicably faded with a Sunday 75. In his last 18 worldwide stroke-play starts, he has just two top-10s, and one of those came in a limited-field event in Maui. So what happened? Among other things, he might be playing a little too much. Since the beginning of 2015, he has made 76 starts, not including a few events that don't count toward his world ranking. You don't see the top players in the world teeing it up that much. …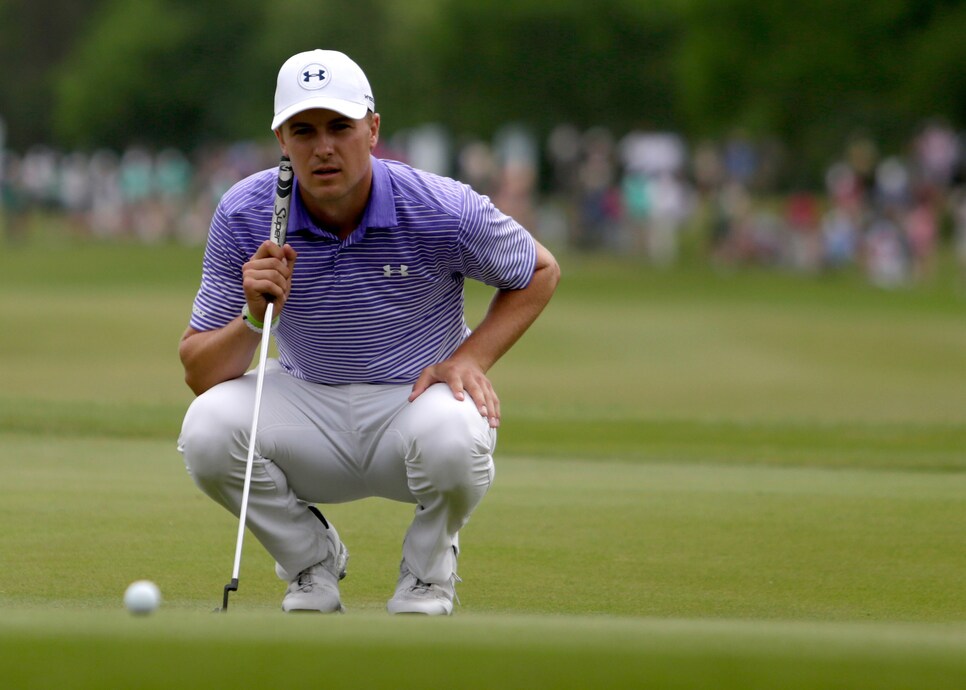 Is there a less predictable big tournament than the Players? For an event that has been around since 1974, it's amazing there hasn't been a single back-to-back winner. It seems simple and silly to say but it comes down to the guy who plays best that particular week, meaning TPC Sawgrass doesn't seem to suit any particular style of player. With that in mind, you might as throw a dart at the board. My pick? Jordan Spieth. Since winning at Pebble Beach earlier this year he has had a little bit of a lull and made some minor adjustments to get his ball-striking back to where it was early in the year. He contended at the Masters and was in the mix in New Orleans. He has also had some success here, tying for fourth in his first appearance in the tournament before trying to do a little too much and missing the cut each of the last two years. Don't expect that to happen this year.