The Loop
TPC Sawgrass' 17th hole: 'Congratulations. You're first ever to put it in the water in competition'
The 17th hole at the TPC Sawgrass revealed its diabolical intentions to the first group ever to play the hole in what now is known as the Players Championship.
David Thore, now 61, was in the group and calculated he had 140 yards to the back pin position, "a good 8-iron for me," he said. His tee shot splashed down short of the front bunker, setting the tone for one of the most infamous holes in tournament golf.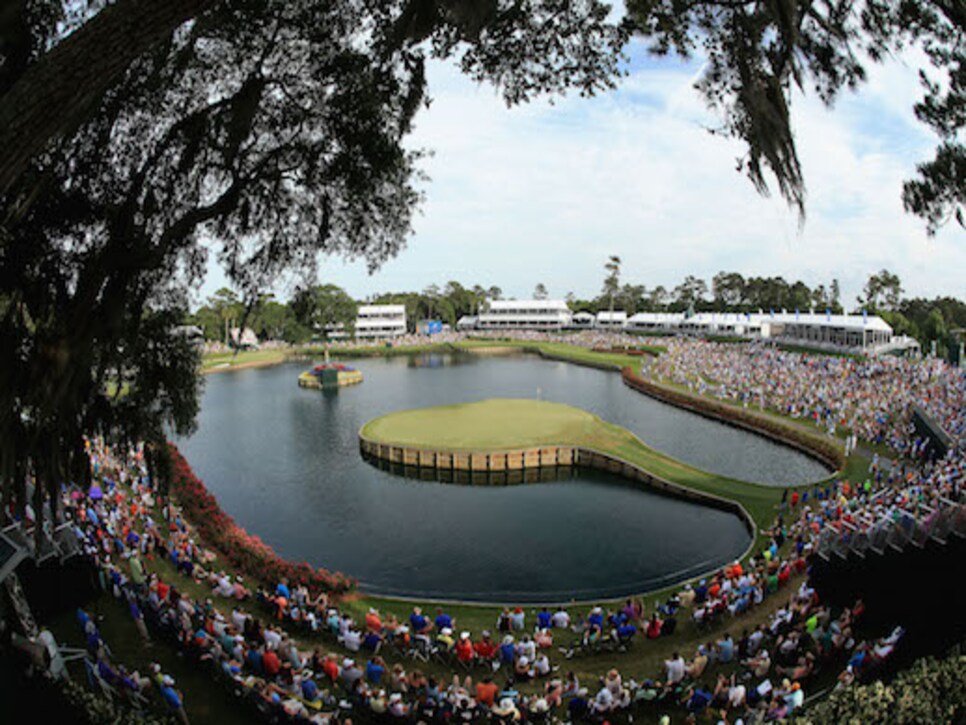 "I don't mind being known by that little bit of trivia," Thore told Smits. "Every year when the Players comes on TV, I remind the guys at the club that I've got something from that tournament no one else will ever have."‿
The club is Oreander Golf Center in in Wilmington, N.C., where he is a teaching pro.
Thore also told Smits that other a brief interview with a New York Times reporter immediately after his round, he's not been asked about it since.
The New York Times reporter was Pulitzer Prize-winning columnist Dave Anderson, a Golf Digest contributor. He was there that day and wrote a column on the 17th hole, with the headline, "Splash! Splash! Splash!" Anderson wrote:
*Although only 132 yards, the 17th is suddenly golf's most notorious new hole. And yesterday it opened for business with a splash as the Tournament Players Championship began. One splash after another, in fact, in the lake where an alligator was floating in the sun…
"Congratulations," somebody said to David Thore after he shot 77, you're the first ever to put it in the water on 17 in competition."
"Thank you," David Thore said with a smile. "And after I put my next shot on, I was the first ever to three-putt it in competition, too.">