The Loop
Tournament organizers, fellow pros disappointed Rory McIlroy isn't at this week's Turkish Airlines Open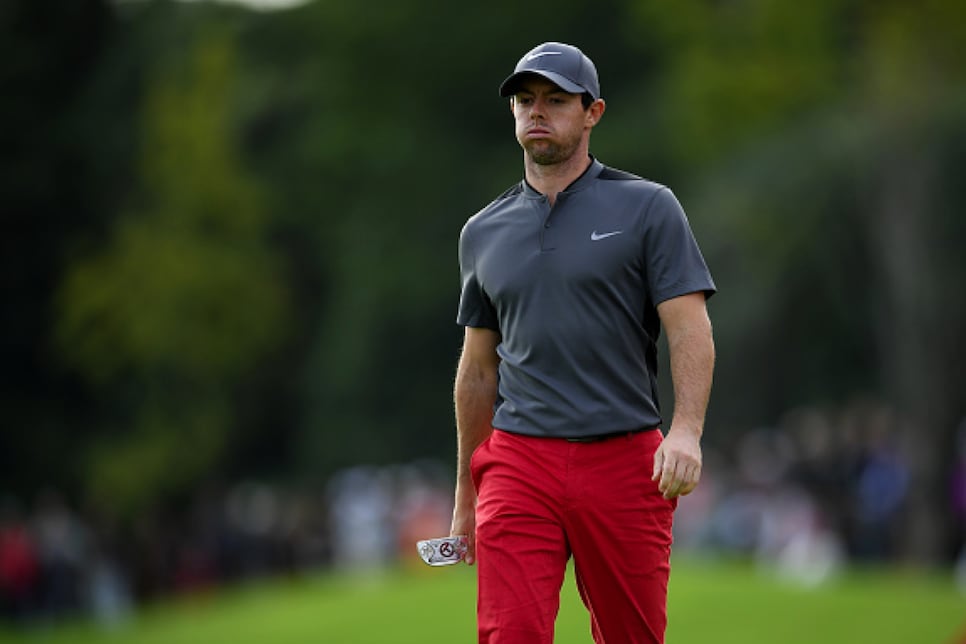 The 78-man field assembled for the Turkish Airlines Open might contain as many as eight past-and-present European Ryder Cup players and three major champions in Danny Willett, Paul Lawrie and Padraig Harrington, but the days leading up to the first of the European Tour's three season-ending "play-off" tournaments have been dominated more by who is not present than who is.
Most notably, Rory McIlroy was a late withdrawal from the event. Citing fears over the safety of all those present in the Antalya region of Turkey, the world number-two pulled out last weekend, a announcement that came as a surprise to Ahmet Agaoglu, president of the Turkish Golf Federation.
"For those who worry about such things there is no safe place in the world," he said. "I do not see pulling out of events as the right approach to take. I was a little bit surprised and disappointed to learn that Rory was pulling out in the media. He did not contact me. Tiger (Woods) sent me an e-mail an hour before he announced he was not coming. He apologized. He said how disappointed he was. I am hopeful he will come here to play next year.
"Antalya is one of the biggest tourist destinations in the world. Not one person has ever been killed or injured by any terrorist attack. This is the safest city, hotel and golf course in the country. And, at the request of the European Tour we have taken lots of extra measures this week. We laid on charter flights for players coming from China and England. But others came by themselves. They flew to Istanbul, made their connections to Antalya and took courtesy cars to the hotel. They did not ask for any extra security."
McIlroy also came in for more indirect attacks from both Harrington and Lee Westwood.
"We had our troubles in Ireland back in the 1980s and 90s," said Harrington, who hails from the Republic. "But I played a lot of golf in Northern Ireland during that period of time. I remember people saying, 'you're mad going up there.' You couldn't convince people who had not gone and experienced it for themselves that it was a great place to go. You would never have a greater welcome than you would there, because they appreciated that you didn't not go, or didn't read into a situation any more than it was. In that sense, that has made me travel the world and not necessarily think I am the center of focus in any shape or form when I go places."
Westwood also expressed some dismay at McIlory's absence.
"I'm a little bit disappointed," he said. "Rory brings an awful lot to a golf tournament. He's a former World No. 1, he's defending the money list and he's pretty much taken himself out of that by not playing this week.
"On his day, I like watching Rory play golf more than anybody else. It's been like that since he was 13, 14 years of age when I first played with him at the Forest of Arden. He's great to watch. It's a shame he's not here this week, but I guess he didn't feel the way I feel about the place and the security."