The Loop
Tour Wife Diary: Erin Walker on a draining week and post-round pep talks
Erin Walker, wife of Jimmy Walker, will be sharing with GolfDigest.com her thoughts on what it's like to be a PGA Tour wife at the Masters. Follow her musings (@Tourwifetravels) from Augusta National all week.
I know that Jimmy is really disappointed with his finish (Walker bogeyed his final two holes of the week to finish one over par for the tournament) and how he played this week, but I'm really proud of how he grinded. He just disclosed it, but he injured his hand on No. 7 tee box on Thursday and it really hindered him. He couldn't hit a cut and there were a lot of pins that you needed to do that so I know he was really frustrated. That's hard because you build up for this week and he was playing so well coming in, but that's golf, and you can't win every week!
He's going to be running a little hot, but once he cools off he'll say there's not a lot to do when you're injured. I don't think it's anything serious, though. A couple days off and he should be fine, and knowing him, he'll work even harder than he has.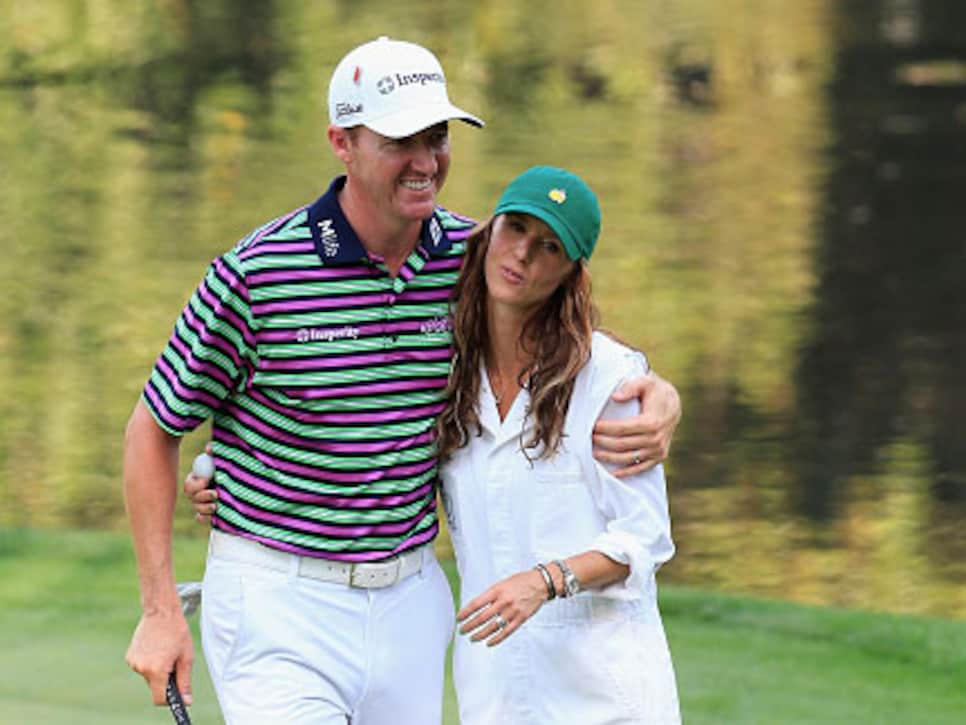 I've learned support works better after a tough week. You know the saying, "you catch more flies with honey." Especially with me being competitive, I don't like people telling me what I did wrong when I ride. I know what I did wrong and it's taken me a while to learn that when dealing with Jimmy. He knows what he did wrong so it doesn't help to talk about that. I just say, "You know what? You'll get 'em next week."
It's time for a break, though and it'll be good to hang out at home with the family. Then he actually gets to watch the kids for a couple days later this week since my mom and I are going to Vegas to watch the World Cup Finals for Show Jumping!
A major championship is draining, but the Masters is a great week no matter what. And the more you play this course, the better. He can't wait to be back. And I know he's going to be chomping at the bit for the Players and the next three majors. So it's alright. There's always more golf!