The Loop
Tour pros can play "bogey golf," too. This scorecard is proof.
PINEHURST, N.C. -- Pinehurst No. 2 is playing noticeably more difficult on Day 3 of the U.S. Open. Just ask Toru Taniguchi.
The Japanese pro shot 88 on Saturday. Yes, that's 18 over par. For 18 holes. And no, Taniguchi is not a U.S. Open novice. This is the 46-year-old's ninth appearance in the tournament. Here's a look at a scorecard that could have come from someone in your foursome this morning: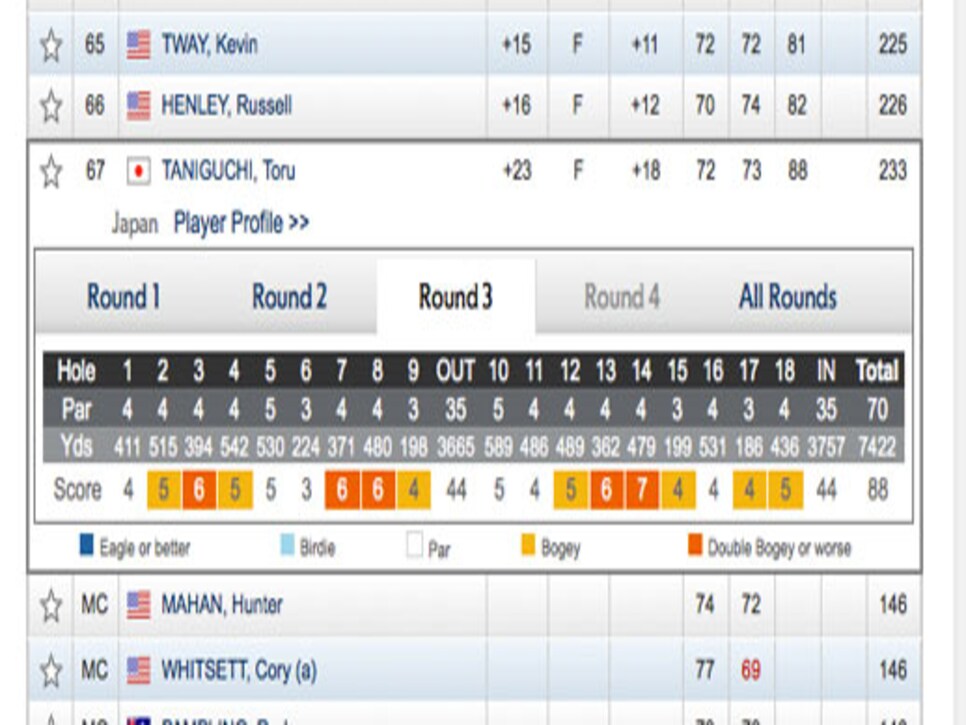 Taniguchi made four double bogeys and a triple bogey during a round he'd like to forget. We feel your pain, Toru. One more day. Just one more day.