News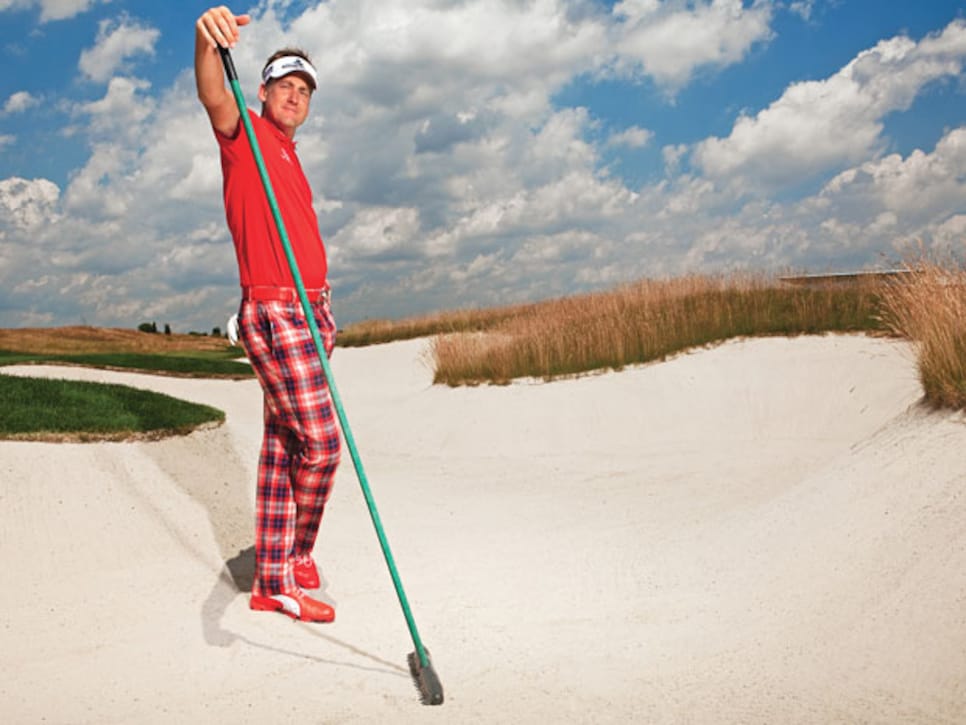 'I have no problem playing with amateurs at any level ... I'm not faking it to make it fun for them.'—Ian Poulter
At the risk of understatement, let's just say today's tour players have it pretty good. We see how much they earn, the fashionable clothes they wear, the private jets they fly, the one-of-a-kind sports cars they drive, and we wonder what it would be like. Even for just a day. For that, marketing geniuses years ago created the corporate golf outing. Recently, we tagged along with several of the game's top players for one such day at spectacular Liberty National Golf Club, with its views of the Statue of Liberty.
The tour stars on display there, a mix of men and women, were charming and engaged with the amateur golfers who played alongside them. And why wouldn't they be? "I have no problem playing with amateurs at any level or on any stage," says ever-stylish Ian Poulter. "I'm not faking it to make it fun for them. It's real. We meet lots of fascinating people around the world who come to play with us.
They interest me—business people interest me—and we share this passion for golf. It's fun to get to know them a bit."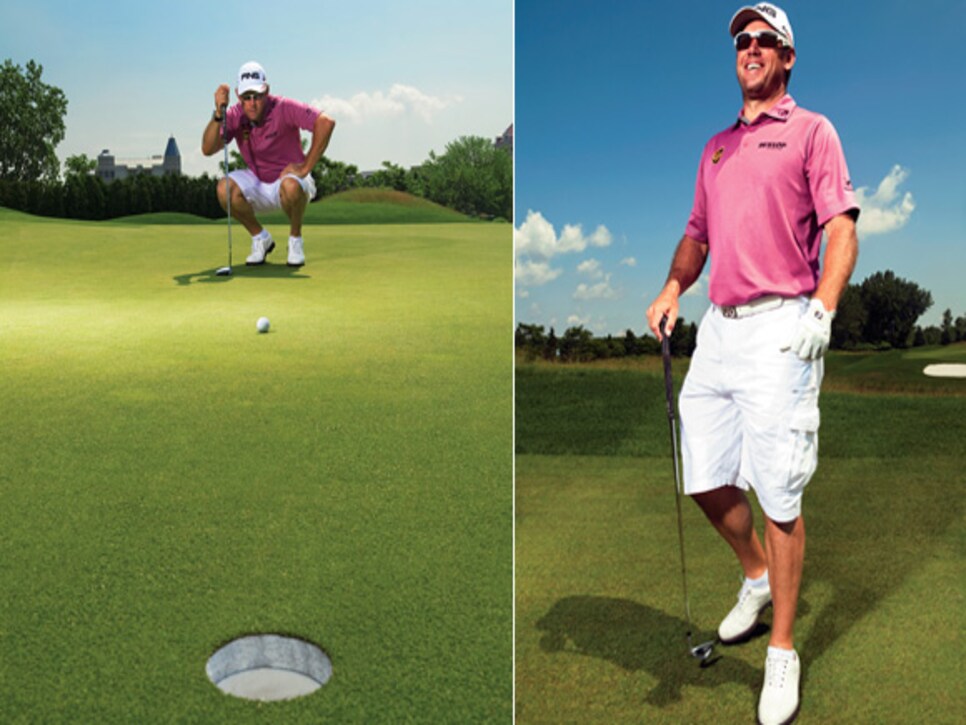 You can hardly go wrong when one of the four Englishmen among the world's top-20 golfers is your partner for the day. A relaxed Lee Westwood in cargo shorts can wow, entertain and dispense tips as well as any player. Westwood and his family moved from England to Florida less than a year ago, and the members at Old Palm Golf Club in Palm Beach Gardens already love him because he hangs like one of the guys. Westwood, 40, led after three rounds at the British Open in July thanks to some newfound putting magic that wasn't quite magical enough on Sunday.
"It's quite simple, really," Westwood says, explaining how amateurs can try his routine for putts like this six-footer for eagle.
(By the way, the 340-yard drive and 187-yard 7-iron Westwood hit to get here looked simple, too.) "First, I like to take a quick look at my putts from the other side of the hole to establish whether it's uphill or downhill. But do it quick! Then, I look from the side as I'm walking back to try to figure out if the break is left to right or right to left. Finally, I go behind the ball and pick a spot about halfway to the hole that I want the ball to roll over. Two gentle practice strokes to feel the pace and then ... knock it in."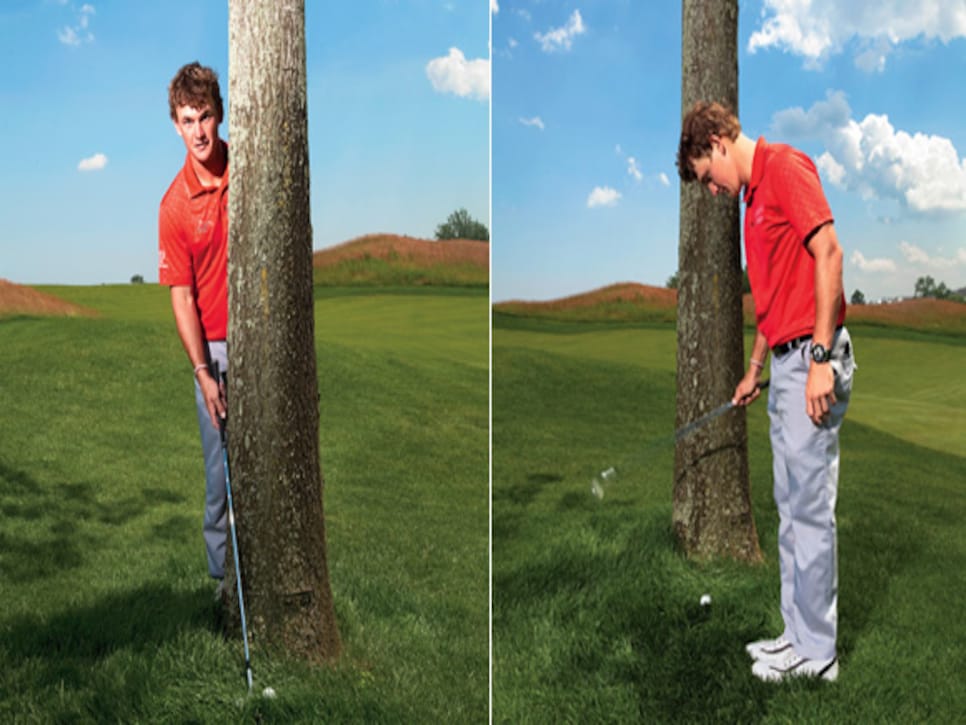 It has been a trying year for tour sophomore Bud Cauley. For all that went right during his 2012 rookie season—$1.8 million in earnings, six top-10 finishes—he has missed a few too many fairways and a lot more cuts in 2013. Despite that, he insists he hasn't had to attempt this shot.
"I've never tried to hit one backward, and I wouldn't recommend you try it, either. The safest way to get out of a spot like this is to flip the clubhead over and hit it left-handed," Cauley says. "I practice that shot on the range sometimes. All you're trying to do is get it back in play, so you need only half a swing. Whatever you do, keep your eyes on the ball and watch the club hit it."