The Loop
Tour players are way different, example No. 793: When they rank golf courses
Asking a PGA Tour star which top golf course he's still waiting to play is like asking an artist which color he'd still like to paint with. Before long, your options start to dwindle.
Already with exposure to gems like Augusta National and Pebble Beach, many mentioned uber-private destinations like Pine Valley and Cypress Point. Others, like Geoff Ogilvy, said it was more about getting a chance to experience a classic in a more casual context.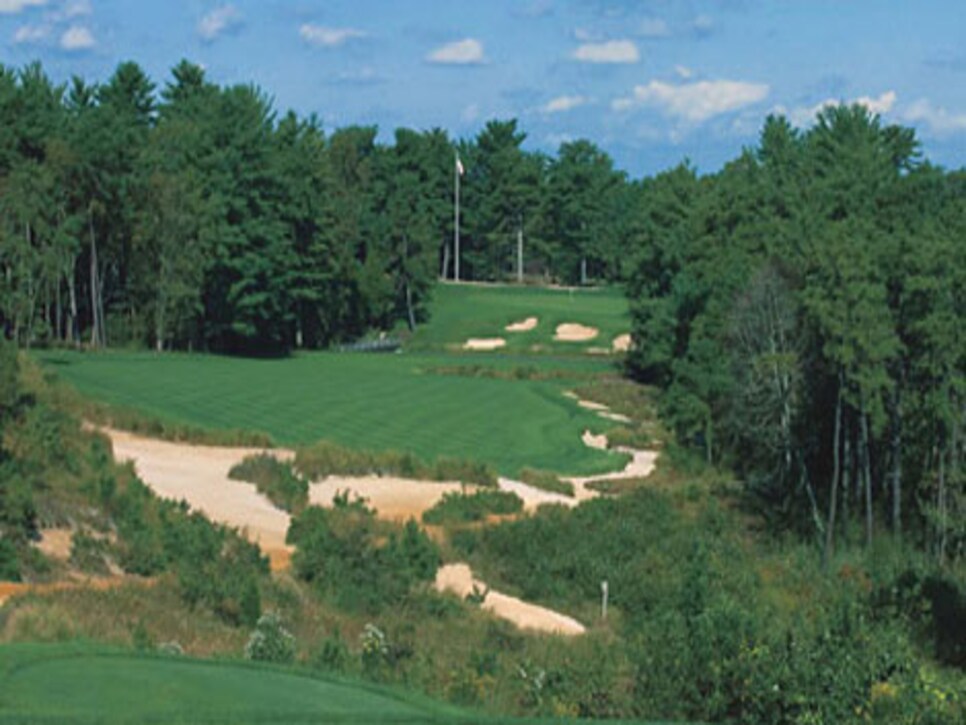 Pine Valley is still a good get for many tour players.
"I'd love to do all of Long Island properly, and play them all as the members play them," Ogilvy told the Globe. "We see these courses in such ridiculous setups."
Other players, owing to the demands of the profession, admitted to a sort of golf fatigue.
"I don't play any leisure golf," said Jonathan Byrd. "If I told my wife I was going to take a week and play some courses I've never been to before, she'd slap me silly."
Added Phil Mickelson: "I've played them all. All the ones I've wanted to, anyway."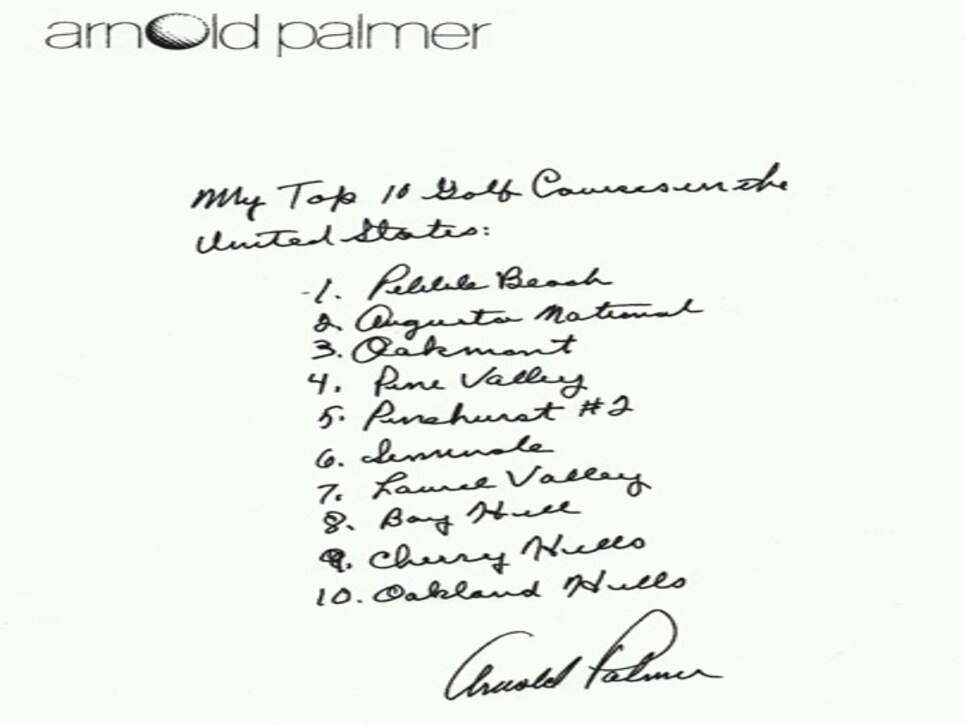 In handwritten responses from the likes of Arnold Palmer, Gary Player, and Ernie Els, we got many of the usual suspects (Pine Valley, Augusta National, Oakmont, and Winged Foot). We got plenty of sentimental favorites: Davis Love III included his hometown Frederica Golf Club on St. Simon Island, Ga., while Palmer went with his own Bay Hill, Pennsylvania's Laurel Valley Golf Club, and Cherry Hills, where he won the 1960 U.S. Open.
And of course we got the expected from Donald Trump. He included five Trump courses, including Trump Bedminster at No. 1.