Equipment
Tour Edge's Exotics EX10 reveals new Japanese titanium alloy for thinner, lighter face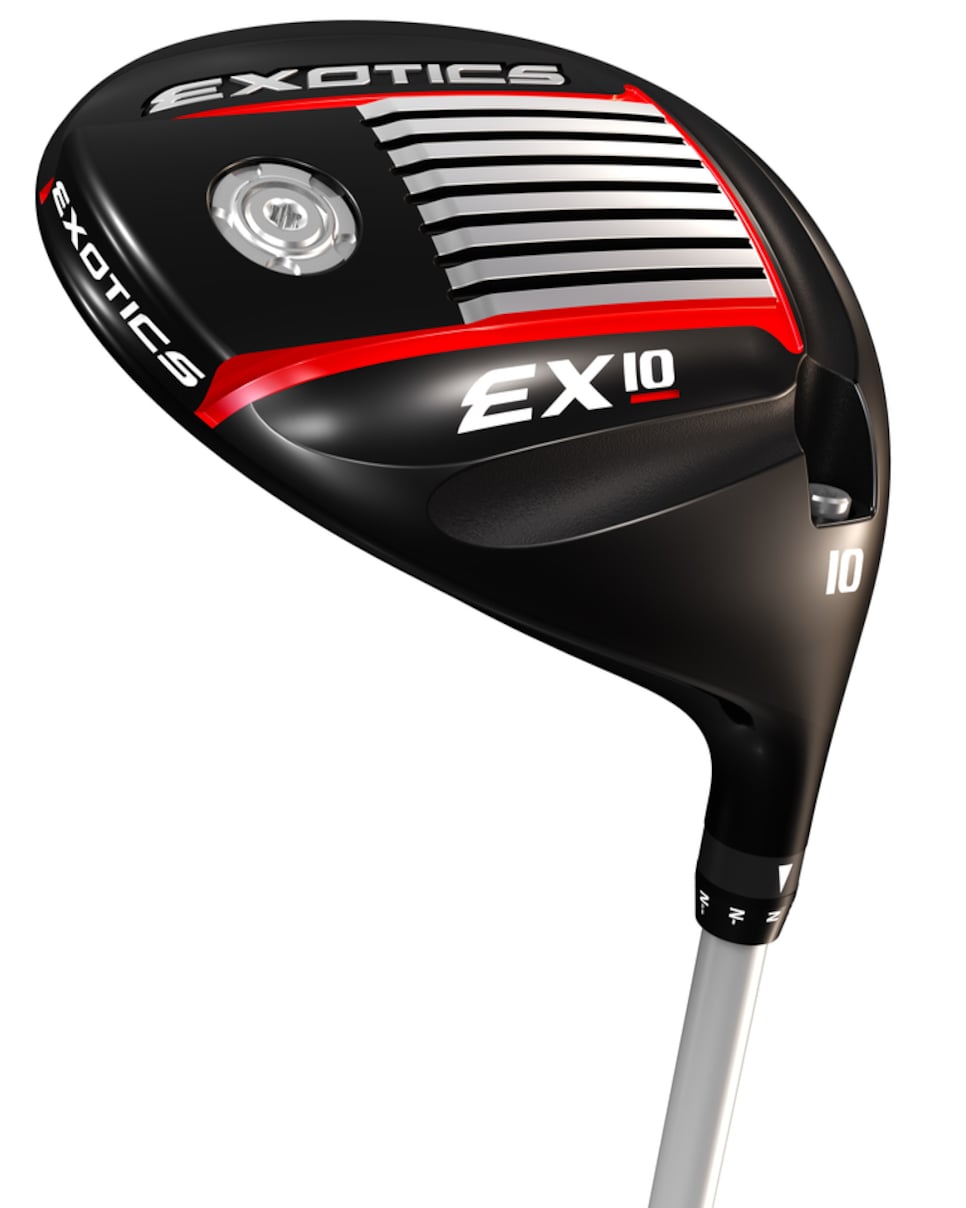 If you've ever wondered whether innovation is fueled more by unique materials or ground-breaking ideas, Tour Edge's new Exotics EX10 driver makes the case that unique materials are the foundation for innovation.
The replacement for 2015's EX9 driver, the Exotics EX10 makes use of two kinds of lighter-than-average titanium, including a special Japanese TSP 910 beta titanium that allows the face insert to be larger and thinner for better ball speeds. Specifically, according to David Glod, president, founder and chief designer for Tour Edge, the TSP beta titanium alloy is "better for lower temperature laser welding," saving two-to-three grams in the bonding area to improve weight distribution and face flexibility. The variable face construction features a thicker hexagonal section surrounded by heel and toe regions that get as thin as 2.5 millimeters for improved off-center face deflection.
The EX10's body is made from Ti 8-1-1, also lighter and stronger than traditional 6-4 Ti. Together with the weight-saving face material, that makes room for a 9-gram weight port filled with a 10-gram weight (standard) to position the club's center of gravity toward the rear of the club for increased stability on off-center hits. Additional weights can be purchased to provide a better fit for individual swingweight preferences.
The EX10 also makes a commitment to improved aerodynamics. The design includes channels in the heel and toe that extend the length of the sole to improve airflow. In addition, a crown that initially rises slightly at the front tapers distinctly toward the back of the club in an effort to reduce aerodynamic drag.
The Exotics EX10 also is now adjustable through an eight-way hosel by two degrees up or down. The eight settings include four upright lie angle settings to encourage a draw. It is available with a number of custom shafts, including the Aldila Rogue Max, Fujikura Speeder Evolution III, Graphite Design Tour AD 50 and Mitsubishi Bassara E-Series. It will be offered in two lofts (10 and 12 degrees) and is expected to be at retail next month ($350).