The Loop
Tour Edge Exotics drivers push high MOI limit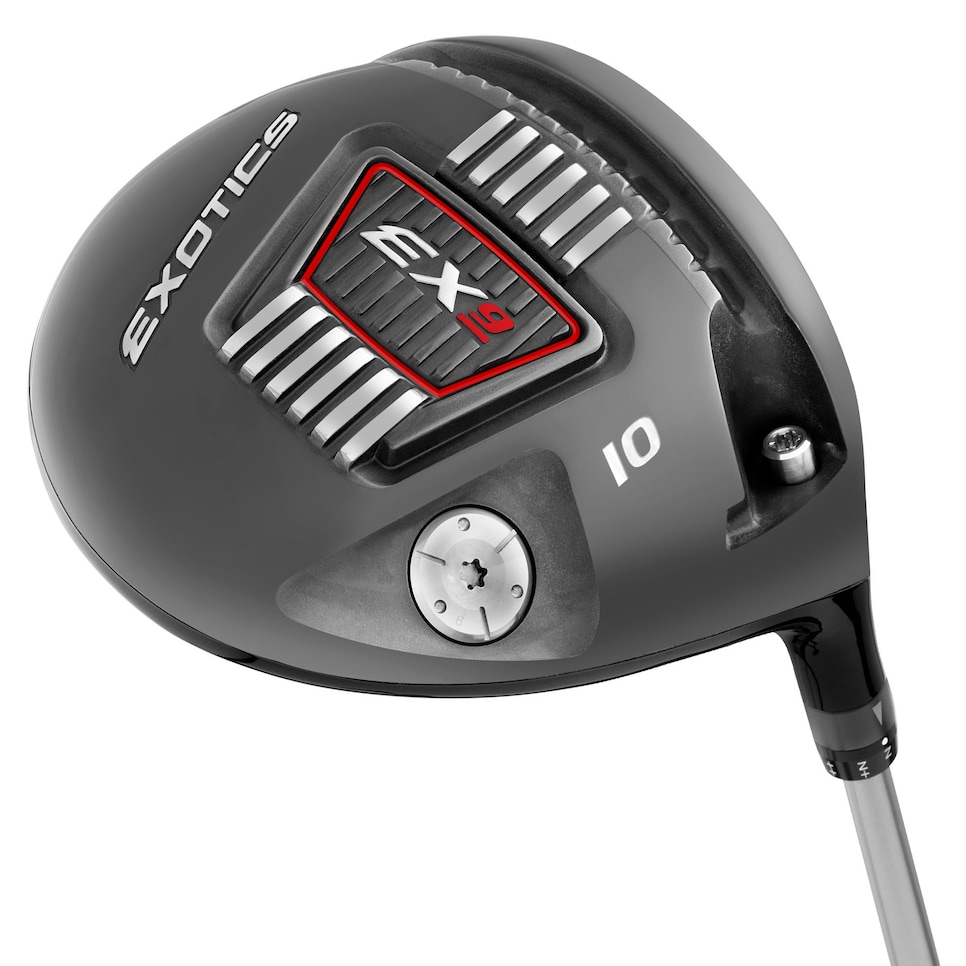 For all the benefits of adjustability, a case is continuing to be made that one kind of driver is still not going to be able to fit all kinds of golfers.
That's why the latest product introduction from Tour Edge's Exotics line is two adjustable drivers, not one. It's what company founder and chief designer David Glod calls "player specific engineering." The EX9 is a 460 cubic centimeter model with a weight pad positioned towards the heel side of the sole and a sloping crown designed to improve the large head's aerodynamics. The more compact EX9 Tour (430 cubic centimeters) locates the weight in the deep center of the sole.
Despite their differences in size and weighting, the EX9 and EX9 share several points of emphasis, the most notable being a push for higher moment of inertia. Increasing the MOI, or stability on off-center hits, helps reduce the falloff in ballspeed on shots hit away from the sweet spot. According to Glod, the MOI on the two drivers will be 5,500 grams-centimeters squared or higher, with the EX9 very close to the USGA limit of 5,900. That would be among the highest for drivers currently on the market.
"We are gearing this design for a higher MOI, and in the case of EX9, more of a draw-enhancing ballflight," Glod said. "That's a market we really haven't been in. With EX9 Tour, we've made the head a little smaller but still with a high MOI."
Glod says the head weights on both drivers have stayed in the 205-gram range. "I like the advantages of a heavier head design," Glod said.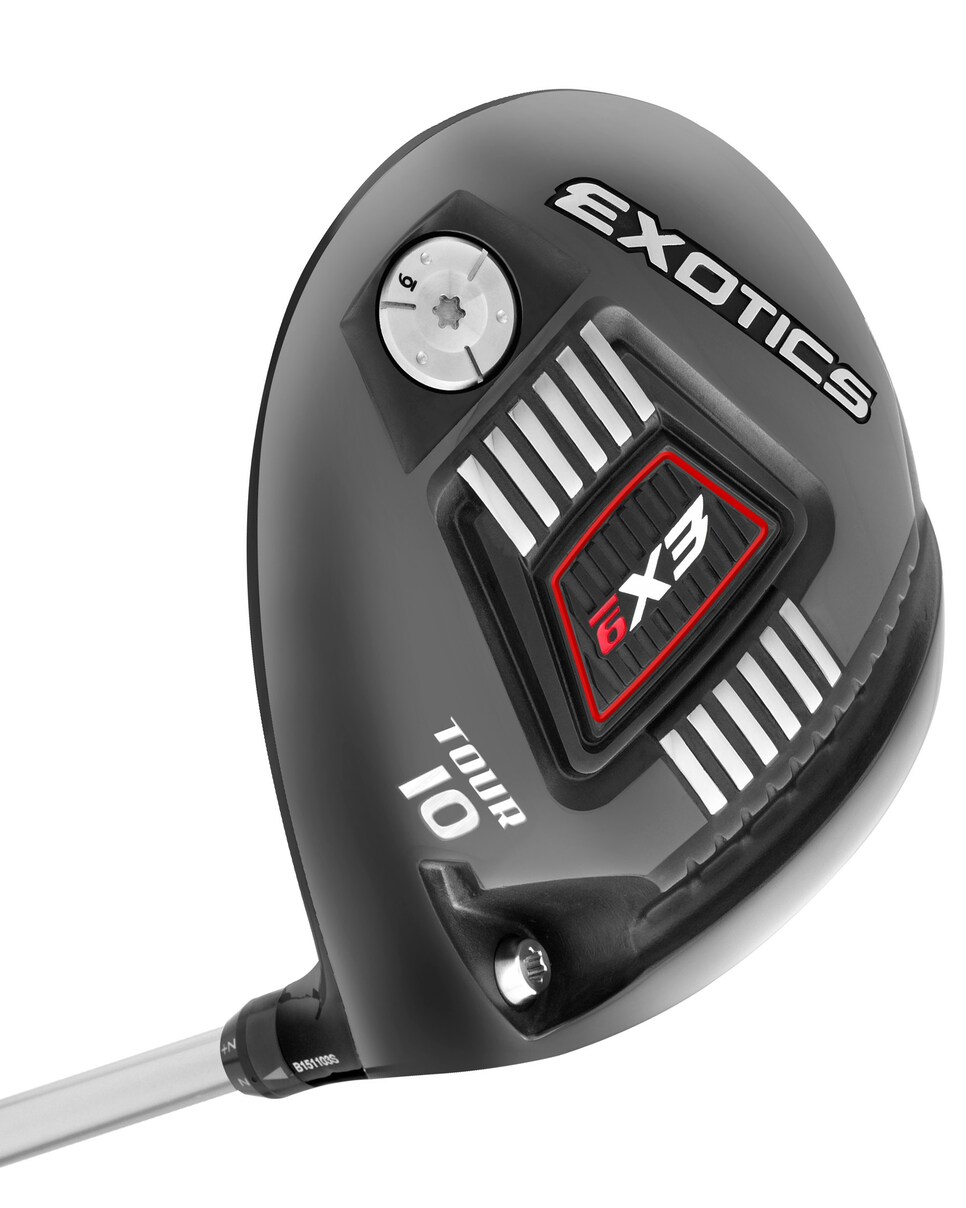 One other key technology the two drivers will share is the redesigned channel in the sole. The "power grid" design has been narrowed and deepened relatively extremely from previous Exotics drivers. Notches along the trailing edge of the channel aim to improve the way the face gives at impact.
On both drivers the variable thickness face features a hexagonal ridges that get the heel and toe sections as thin as 2.8 millimeters. "We've got sharper edges on this design, more peaks and valleys to give us better ballspeeds," Glod said.
Both the EX9 and EX9 Tour will offer an eight-way adjustable hosel that allows the player to add or subtract one-half to one degree of loft. The EX9 ($300) will come in a 10- and 12-degree model, while the EX9 Tour ($400) comes in a 9- and 10-degree head.
The drivers are expected to be in stores Nov. 15.