Equipment
Tour Edge Exotics CBX hybrid gets boost from tour use to full-fledged product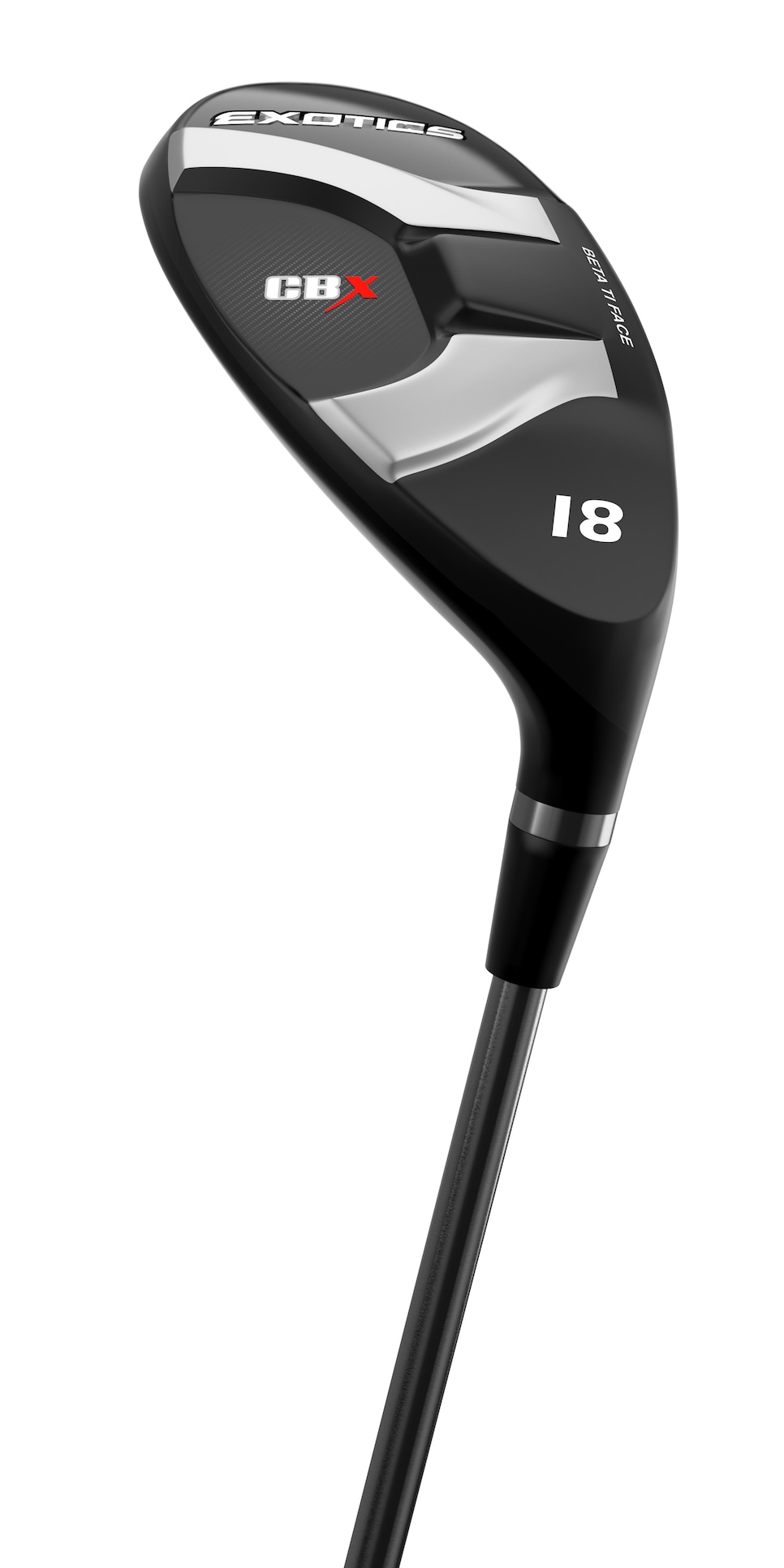 The new Tour Edge Exotics CBX hybrid looks to make the case that titanium might not be just for drivers anymore.
While titanium has been the metal of choice for the biggest metalwood in the bag, it's not often made its way down to the smallest. But the Exotics CBX continues the brand's tradition of combining unique materials via complex manufacturing processes. The goal in this case was to produce a penetrating flight hybrid through the use of carbon composite, high-strength steel and beta titanium.
"All Exotics products embrace new materials and manufacturing methods," said David Glod, Tour Edge's president and chief designer. "We call it our material advantage and it's the very DNA of all Exotics products. The CBX hybrid is our latest example of this ethos."
The Exotics CBX uses a beta titanium face combo-brazed to a high-strength "hypersteel" body to provide a thinner, more flexible face structure for faster ballspeeds. Used by Tour Edge for years, the combo-brazing technique involves the precision fusing of the two distinct metals in a way that uses less excess material and thus saves weight.
Also unlike many metalwoods these days, the Exotics CBX eschews the race toward lower and lower centers of gravity. Instead, it utitlizes a slighter higher center of gravity that the company suggests "minimizes spin for optimal low‐spin distance and tour‐preferred penetrating trajectory." The Exotics CBX hybrid's higher CG is located slightly forward, and thus closer to the line of the CG projection on the face, through the use of a carbon composite unit in the sole.
The Exotics CBX hybrid has seen some early interest from the PGA Tour Champions and was used by Brandt Jobe to finish tied-second at the Constellation Energy Senior Players Championship.
The hybrid will be offered in three lofts (16, 18, 20 degrees; $250). It is expected to ship to stores by Sept. 15.