Fantasy Advice
Tour Championship DFS picks 2023: Keep riding Rory McIlroy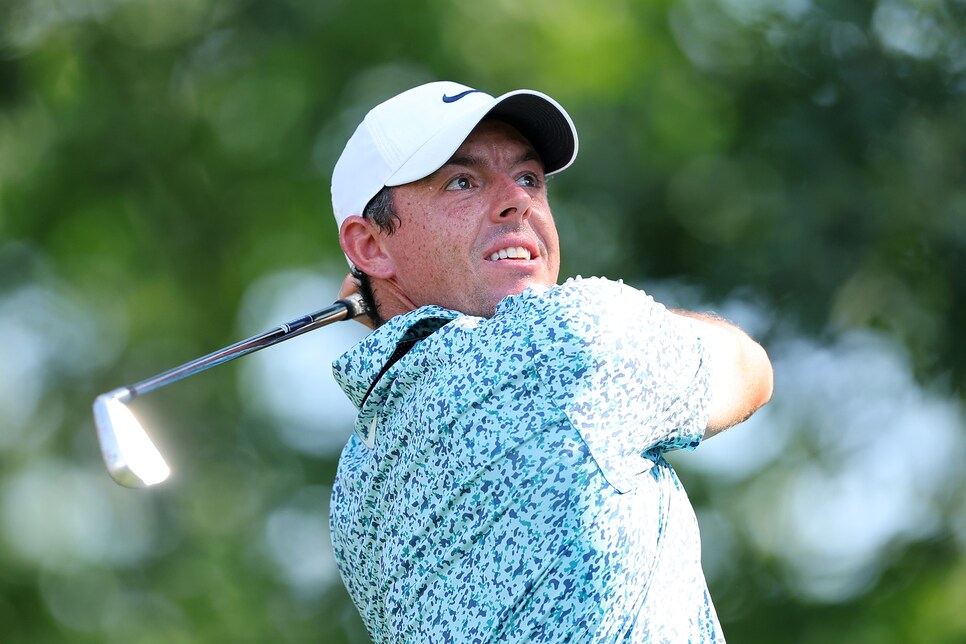 The Tour Championship is one of the most unique fantasy events of the year and a format that you'll need to be familiar with before clicking any names for this week. First, you'll be rostering six golfers out of a field of only 30—meaning you'll have 20 percent of the entire field in every single lineup.
Additionally, since there is a staggered start, DraftKings will begin golfers with the finishing position points based on their pre-tournament score. They won't have any hole-by-hole scoring until the event starts, but the starting order will be critical this week.
Figuring these nuances out this week will give you an edge on the more casual users playing contests this week. These are all the players who have my interest—and those who certainly don't—this week at the 2023 TOUR Championship:
Golfers I'm Definitely Playing
Rory McIlroy ($13,000 DraftKings | $12,800 FanDuel)
McIlroy sports a stellar record around East Lake, gaining 1.44 strokes per round over 36 rounds. There isn't a golfer in the field that can boast those metrics in as many rounds as McIlroy. He's hoisted three FedEx Cups, another unmatched feat, and he's in the midst of some of the best golf of his career. He's putting distance between himself and the rest of the world, gaining 2.83 strokes per round over his last 36 rounds—the most of anyone, per the RickRunGood.com golf database.
Brian Harman ($9,500 DraftKings | $8,800 FanDuel)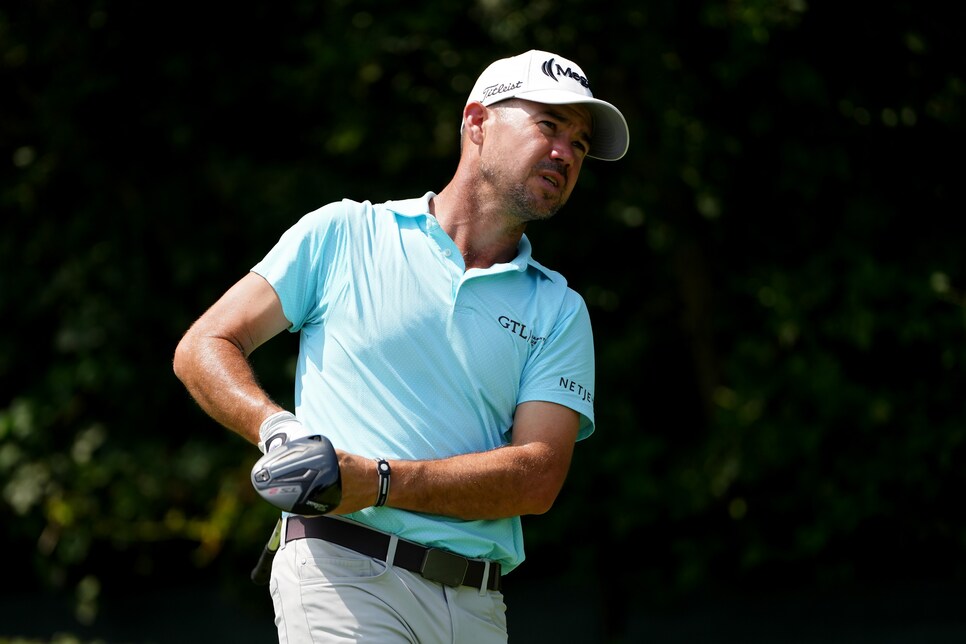 It was another big-time finish for Harman last week, who earned a T-5 at Olympia Fields. That's five top-12 finishes in his last six, obviously including an Open Championship victory. He will need to attack East Lake from the fairway, but he is brimming with confidence right now and the results are pouring in.
Russell Henley ($8,300 DraftKings | $9,600 FanDuel)
Are we just going to ignore the three straight top-eight finishes and nine top 20s in his past 12 starts? Henley has been a machine and has gained 2.30 strokes per round over his last 12—the fifth-best in this field, per the RickRunGood.com golf database. He's only played at East Lake twice, in 2017 and 2014, but he has gained 11.57 strokes in those eight rounds.
Sepp Straka ($5,400 DraftKings | $7,300 FanDuel)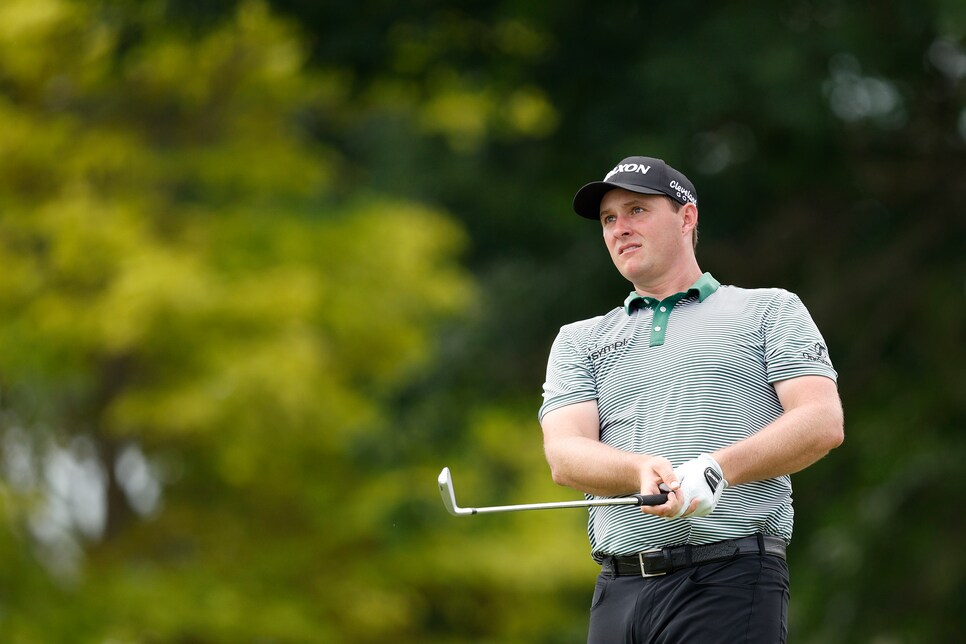 With a low floor comes a high ceiling! Straka has only gained strokes to the field in 57.5 percent of his past 40 rounds, the second worst rate in this field. But … he's also gained five-plus strokes to the field in 10 percent of those rounds—the fourth-best rate. The range of outcomes is massive, but he's going to have to make up a ton of strokes starting at even par.
Viktor Hovland ($12,500 DraftKings | $12,000 FanDuel)
Since the PGA Championship, Hovland has gained 2.1 strokes to the field per round, which is the third-best rate of anyone in this field. During that run, he's the fifth-best off-the-tee, the seventh-best on approach and he is also sporting sizable gains in the two short-game categories. His game is firing on all cylinders, and this week should be no different.
Tommy Fleetwood ($8,800 DraftKings | $11,100 FanDuel)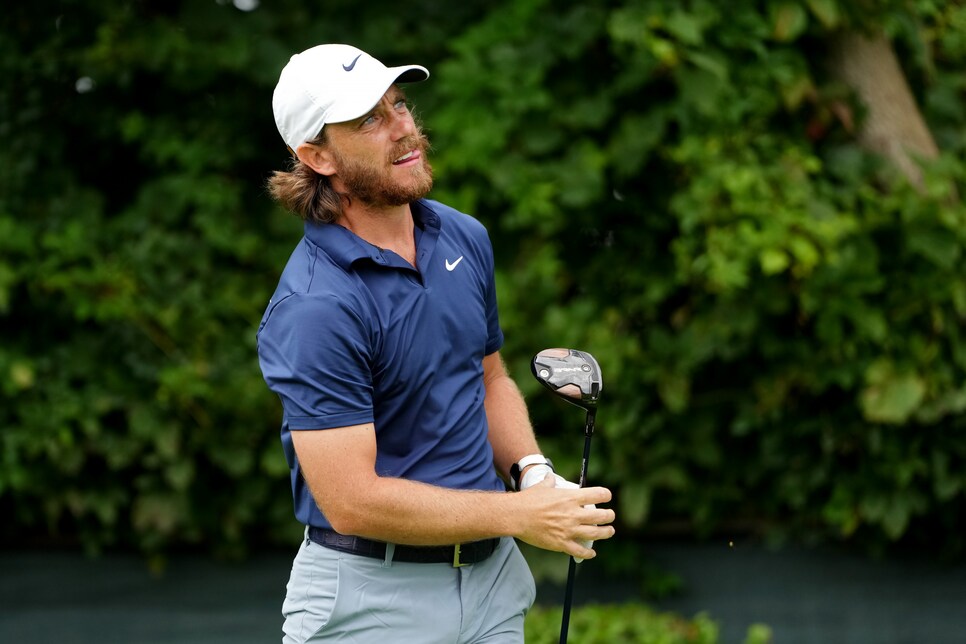 Over the past 36 rounds, Fleetwood is gaining 1.99 strokes to the field—the fourth-most in this event. He is more volatile than some of his other high-performing peers, but he can boast a solid tee-to-green game and a putter capable of catching fire.
Corey Conners ($7,900 DraftKings | $9,300 FanDuel)
If you run models for East Lake, it loves golfers who play out of the fairway. That's the key to success for Conners, who is one of the most accurate drivers on tour. Solving the greens at East Lake has been an issue for Conners, but he's rolling in with three top-10 finishes in his past five starts, including two straight.
Adam Schenk ($5,200 DraftKings | $7,100 FanDuel)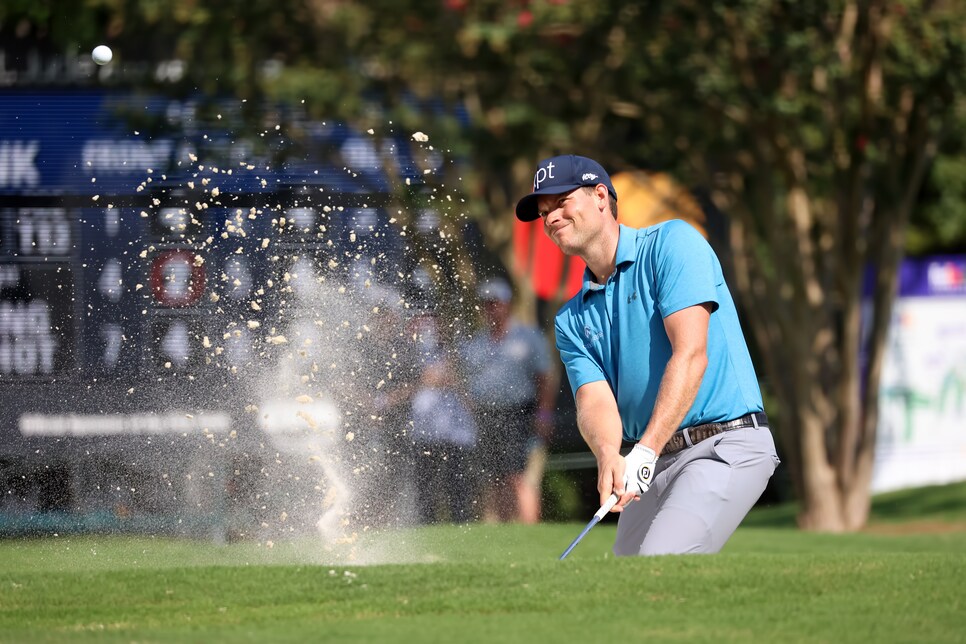 Schenk has a staggering five top-seven finishes in his past 10 starts. Do you remember any of them? I'm not sure I do. When things are going well, he can gain over a stroke per round on approach and fill it up with the putter. This will be his Tour Championship debut, and he'll start at one-under.
Scottie Scheffler ($13,400 DraftKings | $13,000 FanDuel)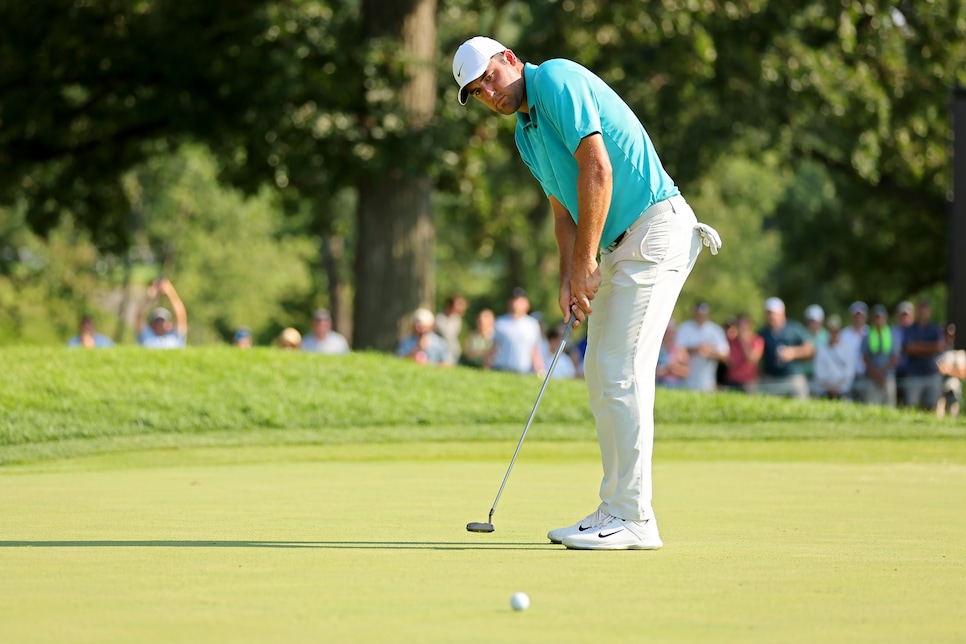 The problem with Scheffler this week is that his starting position (10-under) is built into his pricing. Rostering him makes it difficult to build solid lineups when a two-shot lead isn't really all that big. The other concern is that he's already struggling with the flatstick, and East Lake has been his kryptonite. In 12 career rounds, he has lost 11.71 strokes putting at this course.
Patrick Cantlay ($10,800 DraftKings | $12,200 FanDuel)
Speaking of putting struggles, Cantlay has also failed to impress on the greens at East Lake, losing in each of his five trips for a grand total of 21.07 strokes to the negative. That's surprising considering he won this event in 2021, but the starting strokes really went a long way that year.
Rickie Fowler ($9,000 DraftKings | $10,000 FanDuel)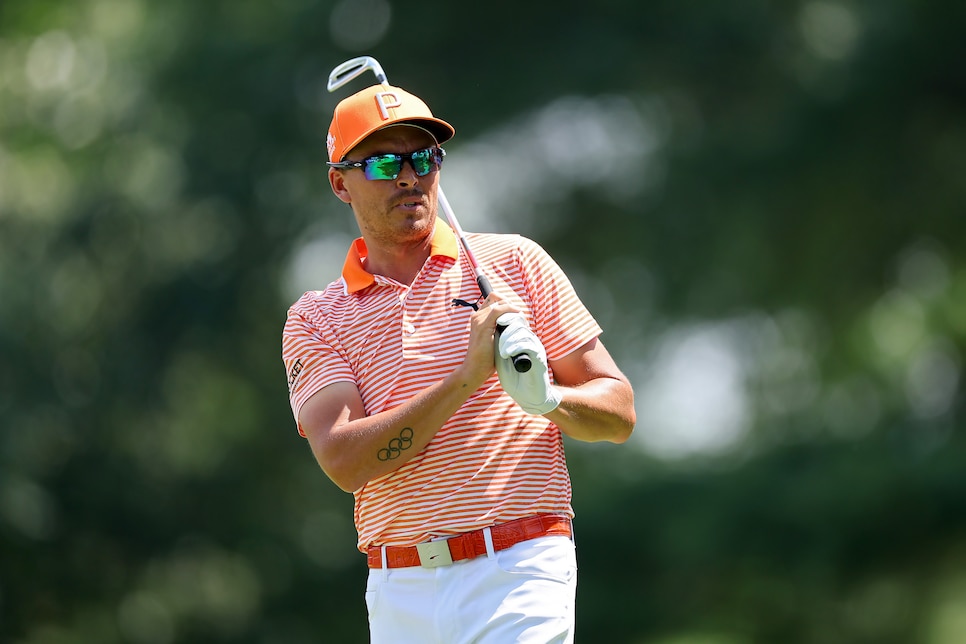 It's been a phenomenal year for Fowler, but he is limping to the finish line. His last four finishes have been his four worst finishes since March. He's losing with the driver and putter, which were both weapons this season. He looks like he could use a bit of a reset.
Jason Day ($7,400 DraftKings | $8,400 FanDuel)
Day is gaining 0.23 strokes to the field over the last 36 rounds, which ranks 28th out of 30 golfers for this week. Even more surprising (concerning? impressive?), that stretch includes a win and a runner-up, which should help illustrate how sour the rest of his game has been.