Equipment
Toulon to sell limited edition "first run" putters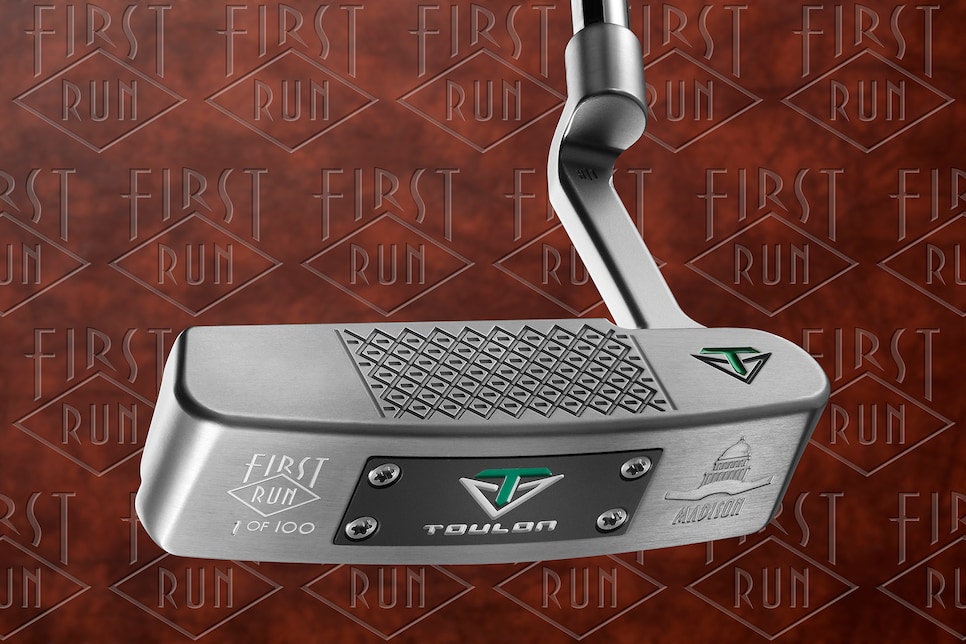 Toulon Golf, the premium putter company founded by former TaylorMade exec Sean Toulon, made its debut at last month's PGA Merchandise Show. A month later, Toulon has announced plans to offer a "first run" of its Madison putters beginning today, Feb. 25, at its website, toulondesign.com. The first run will be limited to 100 putters, priced at $399.
The Madison is a blade-style putter with a classic L-neck design. A deep face diamond mill pattern with micro grooves inside the diamond enhances sound and feel.
According to Toulon, each putter will be built to the customer's preferred specs. Each putter comes with a certificate of authenticity and will have a "First Run" emblem on the sole. The putter will be shipped in a specially made collector's box.
Toulon putters are made with a distinctly high-tech approach to the classic putter manufacturing process. Toulon Design's five new putter models each feature a unique two-piece construction involving a method called vacuum braising that was developed for the defense and aerospace industries.
"When somebody first talked to me about making these putters out of two pieces instead of one, I was immediately thinking 'Don't people think two isn't as good as one? Really? Well, why? Well, I don't know why so let's dig into that,' " said Toulon. "But because we can do them in two instead of one, that opens a whole new world for us to be able to service touring professionals and people who want to be able to make their own putters."
All Toulon putters feature a head milled from a separate block of 303 stainless steel. Then, a library of different hosel designs are fused to the head through an alloy and a 1,900-degree oven. Toulon worked with veteran golf equipment designer Dick DeLaCruz to develop the technique.
"I learned from him that working metal and making it right is a huge part of getting this whole equation right," Toulon said. "Dick is this terminally curious human being that never wants to stop learning and teaching."