Putters
Toulon Golf New Releases (2023)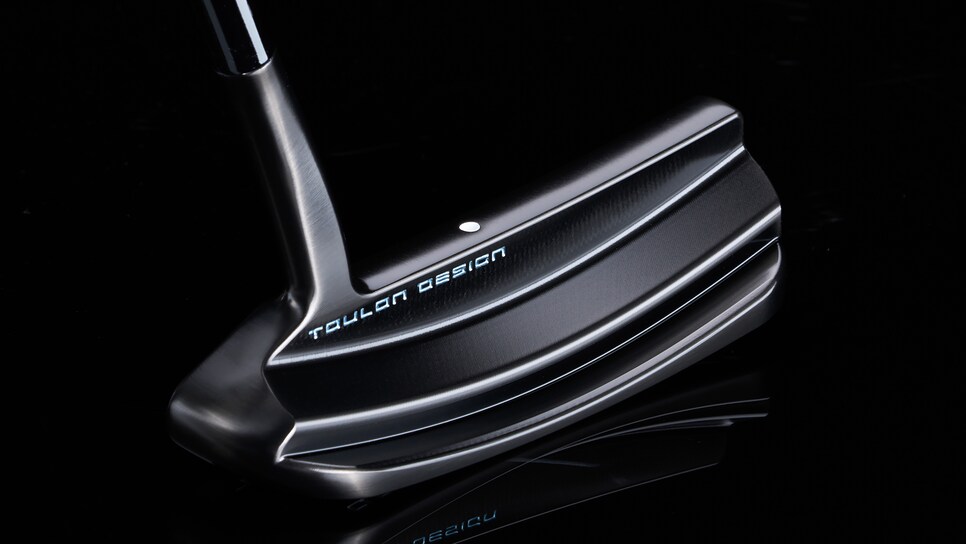 Toulon Golf is known for its high-end milled putters and the company has released its latest "Small Batch" limited-edition putter, the Dogwood.
Dogwood features a head shape reminiscent of some past models such as T.P. Mills who were at the forefront of milled putters. The traditional pintail design features a double shelf back flange with a arc that moves from heel to toe. The head is slightly wider than many of the older models, with a more aggressive second step.
The head is polished by hand and is made from 904L stainless steel—a steel used by one of the most renowned Swiss watch makers on their most expensive stainless-steel watches. The material is difficult and time consuming to mill—requiring very slow feed times and specially designed tools.
The result is a putter with a crisp sound and feel along with a rich, black PVD finish. The flow-neck design also features Toulon's Super Fine Double Fly face mill. On the sole, an engraving showcases a single Dogwood flower. The headweight is 350 grams while the toe hang is 57 desgrees and the loft checks in at 3 degrees.
The Small Batch Dogwood is available for purchase via the company's website at ToulonGolf.com. Only 75 are being offered at $2,000. A strict one per customer policy will be enforced.
Founded by industry veterans, Sean Toulon, Tony Toulon and Toru Kamatari, Toulon Golf debuted on the golf scene in 2016 as a boutique putter maker producing high-end products. Less than eight months into its existence, Toulon was acquired by Callaway Golf, giving the fledgling brand a needed recognition boost. Now, the company is back on its own, although it will still do some collaborative business with Callaway.