Equipment
Toulon Design putters continue their classic roll but add a thoroughly modern twist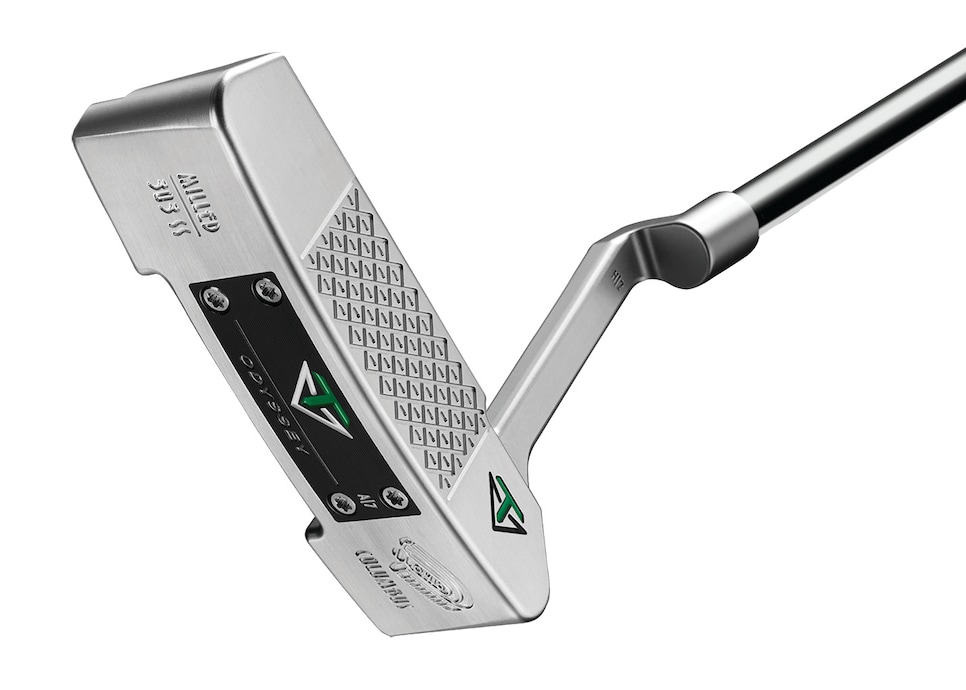 It builds on that success with five new models for 2017 that may even be more classic than the original lineup, including a throwback to the late King himself, but also offers up its most aggressively modern mallet, a multiple material design focused on aim, alignment and extreme stability on off-center hits.
Now with 10 total models, the line continues the milled face technology that features diamond groove lines that are approximately .025 of an inch deep and wide to control sound. Another groove line is milled in the middle of each diamond to help influence forward roll. The faces alone require 40 minutes to mill to completion.
"That takes the sound from going directly up to your left ear, which is typically what happens, and now it takes the sound and it dissipates it through this pattern," says Sean Toulon, Senior Vice President at Callaway and General Manager of the Odyssey brand. "It's very much like the tread pattern on a car would do."
Toulon says the milling pattern is crucial to improve forward rolling early after impact. That hallmark face pattern is designed to be both natural and functional, Toulon says. It's a hallmark for all the design elements in the company's line of high-end $400 putters.
"If it's going to improve performance then we're going to put it on the product," he says. "And if we're going to take the time to do that and put it on the product we're going to do it so it's beautiful."
Like the original blade models from 2016, the four new classic blades for 2016 are all milled from 303 stainless steel.
The heel-toe weighted Columbus features a longer neck with a slight notch in the back flange. The Austin is reminiscent of the Scottsdale Anser shaping and features a wider cavity than last year's San Diego and Madison models. The Long Island is a pintail cavity back design, a shape modeled off the style played by current Callaway staffer Patrick Reed. Finally, the Latrobe is Toulon Design's take on the venerable Wilson 8802 model made famous originally by the late Arnold Palmer. Toulon utilized the input of Odyssey chief designer Austie Rollinson and Callaway wedge guru and industry veteran Roger Cleveland to finalize the shaping and then added the diamond milling pattern across the entire face.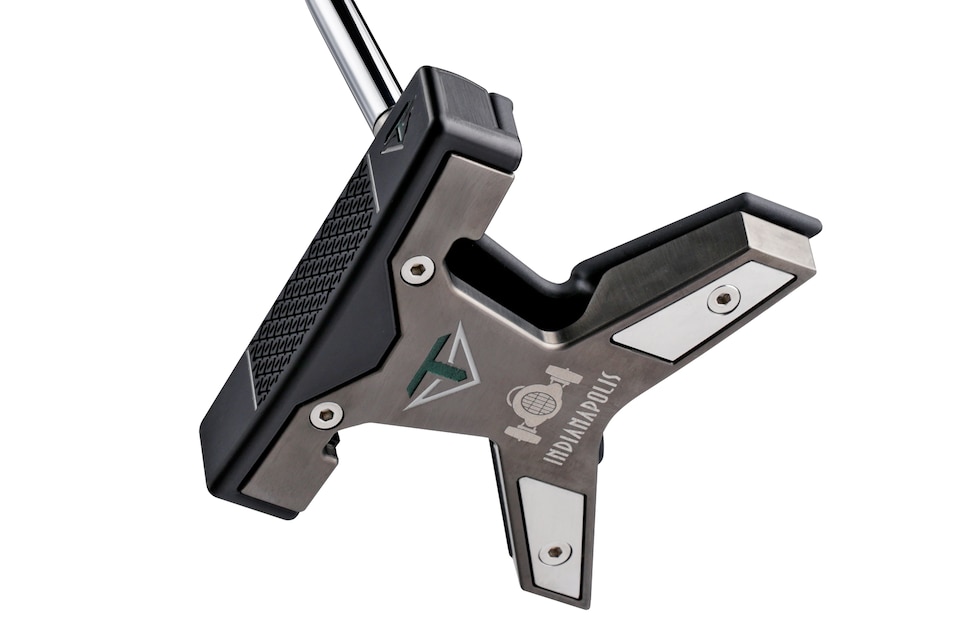 The fifth model is the first modern entry from Toulon Design, a distinctive, high-moment of inertia mallet called Indianapolis. The final ideas for the design were developed after Toulon spent several days working with the Chip Ganassi Indy Car racing team and how it uses multiple materials to stabilize a car design. "We wanted it to punch way above its weight for high MOI, but not make it so big like so many of the high-MOI putters are," Toulon says.
The multiple materials include a light 6061 aluminum face, a heavy steel sole that encompasses half the total weight of the putter, a carbon composite crown piece and extreme heel and toe sections that house a combined 56 grams of mass to help further raise the putter's MOI above 5,400 grams-centimeters squared. It reaches that high number in a relatively compact shape that's less than four inches from heel to toe and front to rear tips.
As with the 2016 line, the 2017 Toulon Design models will feature three sole plate options that can change clubhead weight by as much as 33 grams. As well, the line will also continue to include two counterbalanced SuperStroke grip options, one with a 25-gram butt weight and another with a 50-gram butt weight.
The new Toulon Design models will be available March 31, starting at $400.