The Loop
Torrey Pines' rough will be 'thick, juicy' from series of storms in advance of Tiger Woods' return
The good news for San Diego and elsewhere in California is that the rainfall that has made for an exceedingly wet winter has put a substantial dent into the severe drought that has plagued the state.
The downside, with the Farmers Insurance Open and Tiger Woods coming to Torrey Pines next week, is that the storm before the calm won't begin to abate until Tuesday night, according to forecasts. The sun is expected to return on Wednesday with no more rain predicted through Sunday.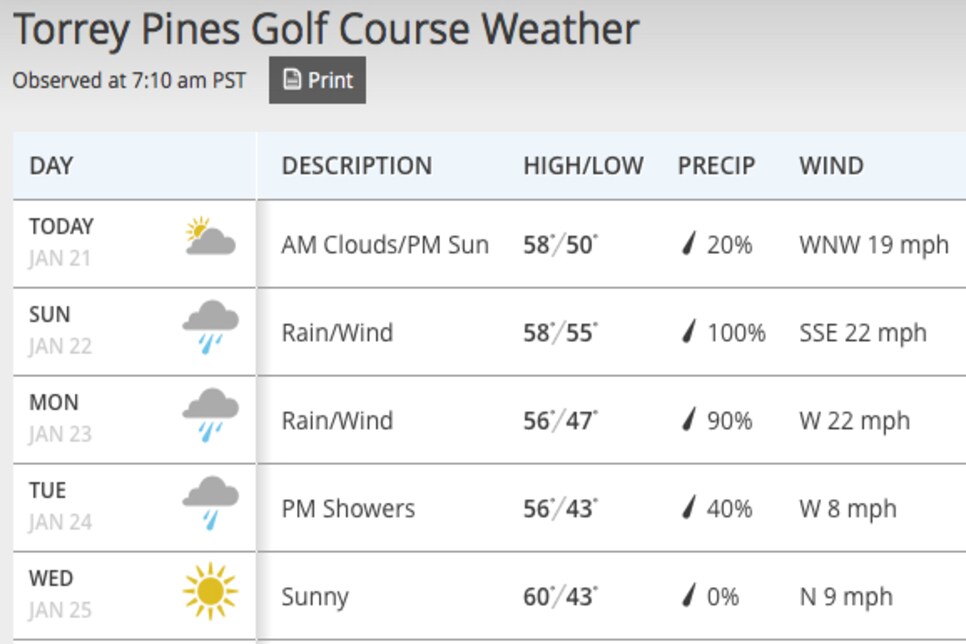 "It's obvious that it's pretty wet," said Scott Bentley, golf course manager for the City of San Diego and a PGA of America professional. "Our thing is that we've been in a drought situation, so rainwater is great. But it has changed the way we prep for the tournament. We get out and mow when we can mow to prepare to not mow for a couple of days."
"The tour was out and took the rough down a little lower, for preparation for not being able to mow it," Bentley said. "But it's thick and juicy. It's healthy. It's going to be difficult."
Bentley did note that with soft, saturated fairways, "players are going to be able to keep the ball in the fairway better."
Flooding, however, is not a concern. "We drain really well," he said. "And we don't have water draining onto the golf course anywhere."
Weather issues aren't new to the tournament; recall last year when rain and heavy winds uprooted trees and forced an evacuation of the course. The final round was not completed until Monday and no spectators were allowed on the course.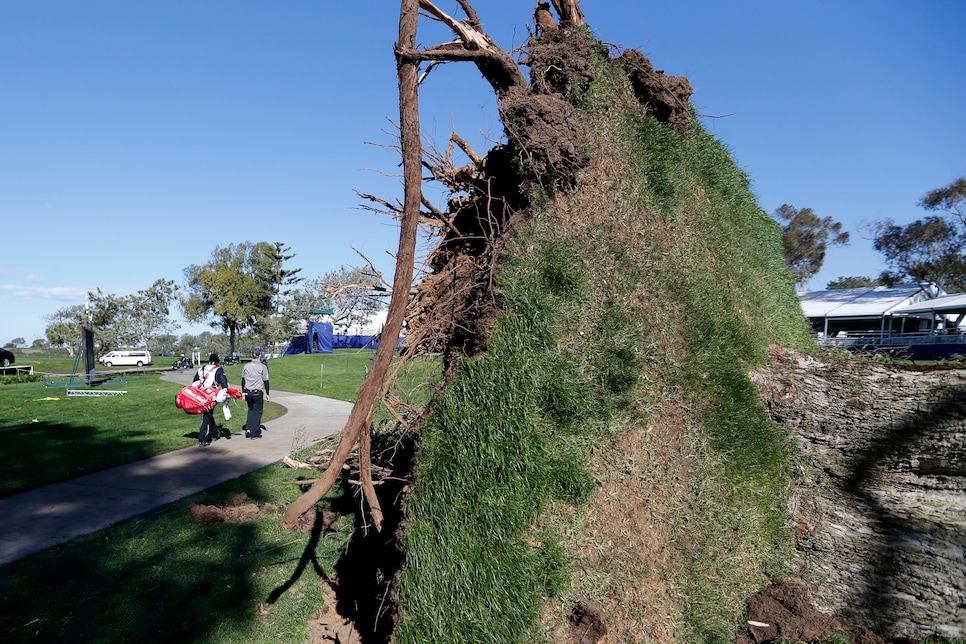 "It is wet," Peter Ripa, CEO of the Farmers Insurance Open, said via email on Saturday. "Course was mowed out wall to wall by Thursday. The sunshine and wind will help today. Just a couple trees to clean up today. Back to prep today. Watching the next front tomorrow. Get us to Tuesday so we dry out for Thursday."