Participation
Topgolf announces partnership with Special Olympics, will become an officially sanctioned event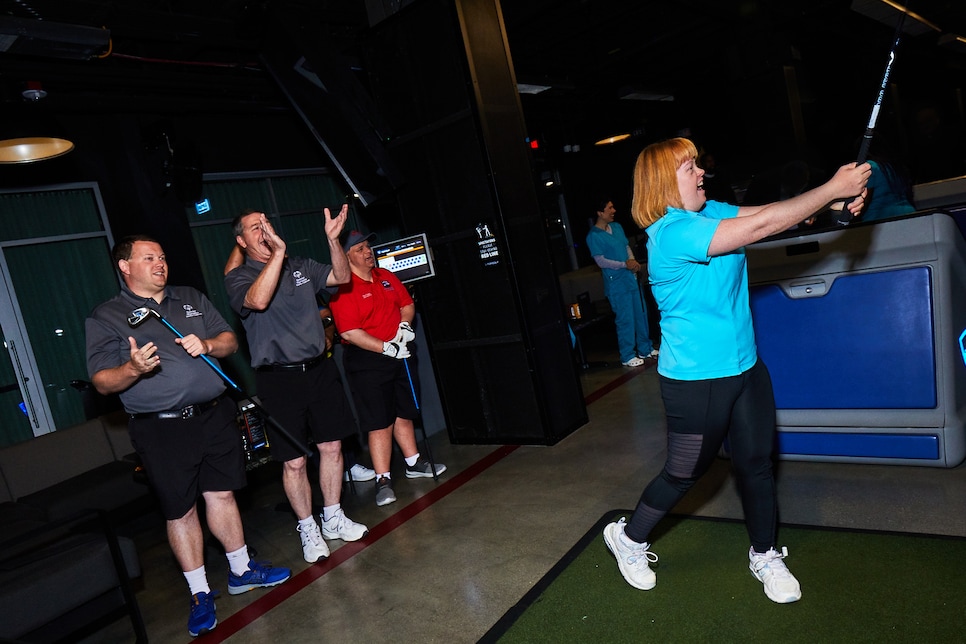 Special Olympics athlete Amy Bockerstette hits a shot at Topgolf's El Segundo venue.
Courtesy of Topgolf
A study from the National Golf Foundation published earlier this year found for the first time that total off-course golf participation (27.9 million) exceeded that of on-course golfers (25.6 million) in 2022. A force behind the growing off-course movement is Topgolf, whose 80-plus venues worldwide combine tech-driven driving-range games with the food, drinks and atmosphere of a sports bar. The core of its mission is to make the game more accessible, diverse and fun.
To that end, Topgolf announced Wednesday a partnership with Special Olympics that turns those driving-range games into an officially sanctioned event.
Starting Jan. 1, 2024, the local organizing committee for any Special Olympics outing held across the U.S. or around the globe will have the option to include Topgolf as a global medaled event. This opens the door for Topgolf's inclusion in future Special Olympics USA Games and World Games.
Special Olympics is a global organization that seeks to end discrimination against people with intellectual disabilities in part by offering more than 30 sports and more than 100,000 games and competitions every year. Its mission of fostering acceptance through sports aligns with that of Topgolf, says Tiffany Brush, Topgolf's Director of Charitable Initiatives.
"I've been at Topgolf for 14 years, and this partnership will go down as one of the things I'm most proud of," Brush says. "Topgolf is changing the traditional definition of 'golfer,' and to see Special Olympics athletes so enthusiastic about Topgolf is a clear example of how we're making the game more inclusive and open for all.
"We've always felt a responsibility to make sure that people who were not necessarily always invited to the game of golf are intentionally invited to the game."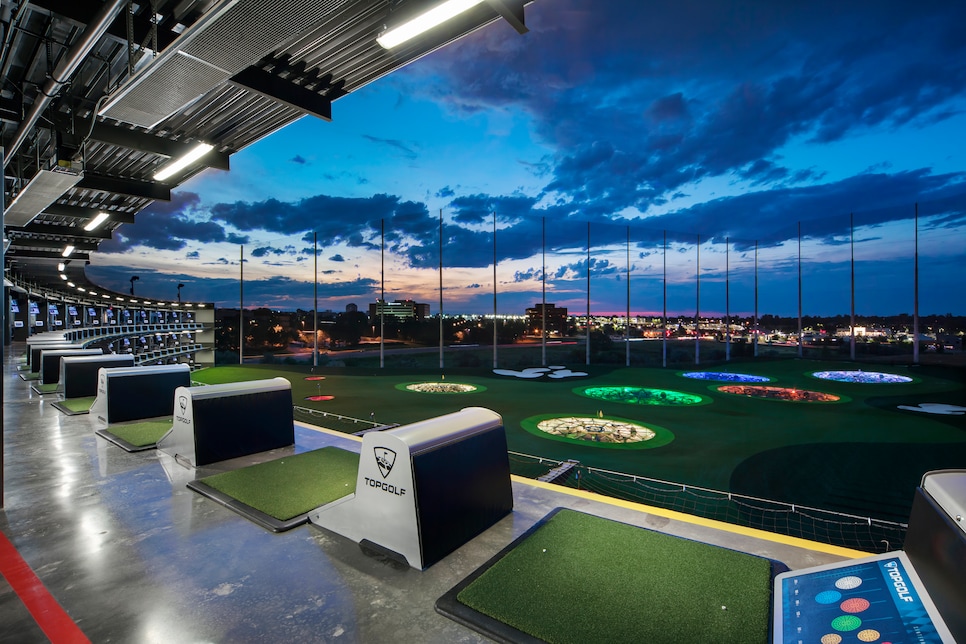 Michael Baxter, Baxter Imaging LLC
Before including any new sport as an officially sanctioned event, Special Olympics requires it to take part in a pilot season, which helps finalize rules and guidelines. That pilot season will start in May, when Topgolf will offer free practice sessions and exhibitions to Special Olympics athletes. These athletes will be able to participate individually or as part of a team alongside Unified Sports participants, allowing people with and without intellectual disabilities to play together. Topgolf instructors and employees will have the opportunity to volunteer not only as coaches, but as Unified partners playing alongside Special Olympics athletes.
The pilot season will take place in 30 U.S. markets as well as in the United Kingdom, where local Special Olympics organizations will certify athletes and coordinate competitions at Topgolf facilities.
"We have a responsibility now more than ever to invite everyone into the game of golf, and our partnership with Special Olympics will help us further unleash the power of play and bring more joy to more people," says Geoff Cottrill, Topgolf Chief Brand Officer.
The partnership is the culmination of Topgolf's quest to form a long-lasting relationship that began in early 2022. In addition to Topgolf and Special Olympics being a seemingly natural fit, the fact that no equipment is needed (clubs are provided at each of its facilities) offers a low entry point for athletes who otherwise may not have picked up a club. Topgolf also currently has 18 employees who are Special Olympics athletes.
"A partnership with Topgolf will help Special Olympics demonstrate to the world how inclusive sport training and competition is a catalyst for inclusion for people with intellectual disabilities," says Lou Lauria, Chief of Sport and Competition at Special Olympics. "Special Olympics and Topgolf are completely aligned on the belief in the unlimited power of sport. What starts on the playing field extends into classrooms, workplaces and communities."
Any athletes interested in getting involved with Topgolf and the new program are encouraged to reach out to their local Special Olympics organization. Though Special Olympics athletes will be able to practice Topgolf all year, the competition season at Topgolf venues will be kept separate from that of on-course golf tournaments, allowing athletes to compete in both activities.
"In five to 10 years I think it's reasonable, based on the scale of our business and where we plan to be, to be able to have teams competing in the World Games and on an international level," Brush says. "We want to also make sure that all Special Olympics athletes know that they have a place for meaningful employment at Topgolf venues and Topgolf offices."
In addition to Special Olympics competitions, beginning in September, players who visit a Topgolf venue throughout the U.S. and the U.K. will have the opportunity to donate to Special Olympics. Each venue aims to raise $10,000, with an overall goal of more than $500,000.
Another charitable initiative planned for 2024 is the first Unified Fore Joy fundraising tournament, which Topgolf will host at five U.S. venues. The tournament will bring together Special Olympics athletes, Unified partners, professional golfers, celebrities and other supporters. Topgolf is underwriting the tournament, which will raise a minimum of $500,000.