Local Knowledge
When Tony Jacklin and Seve Ballesteros transformed the Ryder Cup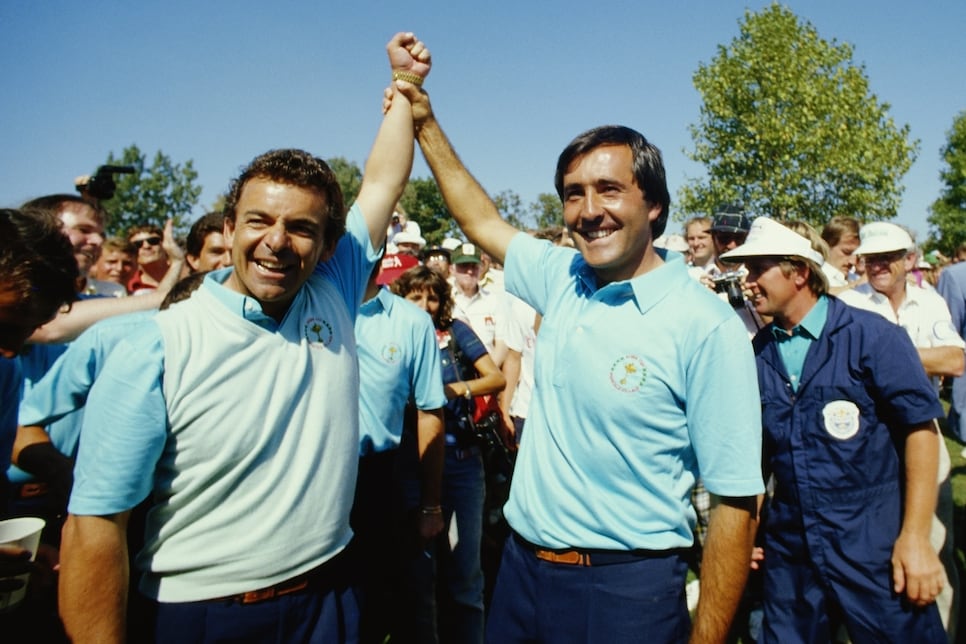 Prior to 1983, the Ryder Cup situation was dire. Not only had America dominated the event to an almost absurd extent since its advent in 1927, but the move to change the British team to an all-Europe team in 1979 hadn't fixed anything—two more blowouts ensued in '79 and '81, and Europe lost its main title sponsor. Representatives from the British PGA and the fledgling European Tour hunted for a new sponsor with no luck until a whisky company agreed to step in, but they knew the event's days were numbered unless they could make it a truly competitive event.
In what can only be considered an act of desperation, and after some spirited arguments in the board room, they turned to Tony Jacklin in the hope that he'd accept the role of captain.
Jacklin was, to put it mildly, an unlikely candidate. He'd been a terrific, even pioneering player, but he'd been left off a recent Ryder Cup team and was generally bitter about the entire system. He knew that to truly change things, he'd need to make the players feel equal to their American counterparts. That meant big ticket items, like having great facilities and being able to take their caddies on the road, all the way down to the strategic details like adding captain's picks. He made his demands, and to his surprise, all the demands were met. He almost had no choice but to take the job.
The task facing him was enormous: He had to stop history in its tracks, then reverse it, and that meant fighting the American golf juggernaut which had ruled the world at least since the end of the second World War. His first move was to try everything to get Seve Ballesteros on his team. Ballesteros had played in one Ryder Cup, but missed the '81 version when a fight over appearance fees spiraled out of control, and like Jacklin, he held a good deal of resentment for the entire enterprise.
But Jacklin got him on board, and Team Europe traveled to PGA National in the fall of 1983 to see if they could deliver a shock to the Americans. The story of how they got there, what they accomplished in Florida, and how Jacklin forcibly seized momentum for his team, is the start of one of the great turnaround stories in sports history. On this week's Local Knowledge, we explore the 1983 Ryder Cup, and the indelible influence of Jacklin and Ballesteros on turning the dull exhibition into golf's greatest spectacle. Listen below, and check out Local Knowledge for more great stories wherever you get your podcasts.