Dialed In
PGA Championship 2021: Tony Finau didn't know he could use his rangefinder this week until he was asked about using his rangefinder this week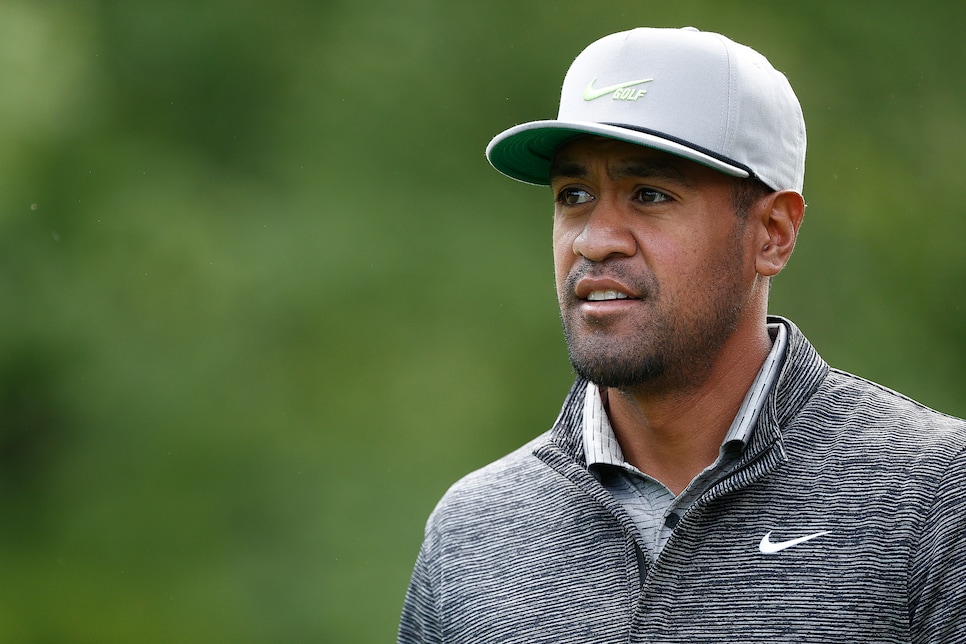 The PGA of America announced that players would be allowed to use distance measuring devices (rangefinders) at Kiawah Island back in February, but, naturally, it hadn't become a hot-button issue until this week. You can't turn on Golf Channel or open up social media without coming across the debate over whether or not they'll speed up play.
Apparently, Tony Finau has not been paying attention.
On Tuesday morning, Finau met with the media and was asked which thing he would rely on more—his rangefinder or his trusty yardage book. It quickly became clear he had no idea he was allowed to use the former this week.
"I didn't ... uh.. you mean like during the tournament?" asked a confused Finau. "We're able to use them? We really are? Huh, I didn't know. We can use our rangefinders during competition?"
After being informed that he could, in fact, use certain facets of the rangefinder (players are not allowed to use the slope feature this week), Finau repeated that he had no clue and then attempted to offer up an on-the-fly take.
"I haven't had time to think about it," he said, "but I'm sure I'll just refer to what I'm used to, which is looking at the yardage book, walking it off with my caddie. There's a lot more numbers than just the flagstick for us. But that's interesting, I didn't know that. I'll tell my caddie and maybe we'll do some work with it."
The takes on Finau not knowing about the rangefinder rule are already coming in hot, but there's really only one takeaway—he must spend very little time on social media (good for him) and/or watching or reading any PGA Championship preview coverage. Wish we could all say the same, because the rangefinder debate has already reached a nauseating level before lunch time on Tuesday.