GOLFTV Newsletter
Tony Finau picks the top-5 golfers he's played with on the PGA TOUR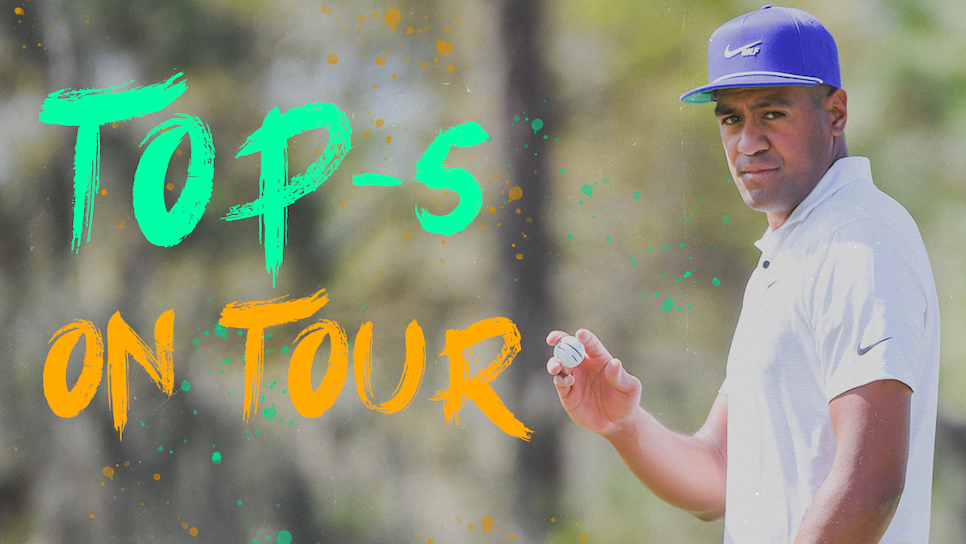 GOLFTV asked that I put together a list of the top-5 golfers I've played with on the PGA TOUR and, as you can imagine, it was not an easy task. I've played with a bunch of phenomenal players over my career so far, but if I had to only pick five, I'd have to go with these guys:
My No. 5 would be Brooks Koepka. I think the reasons are pretty evident: He's a four-time major champion with back-to-back PGA Championships and U.S. Opens. His ball-striking is just different than other players. He has so much power and authority behind every shot that it's a different sound when he hits a golf ball. And you don't win four major championships without being a great putter under pressure. In my eyes, he's a future Hall of Fame player.
I have to go with Rory McIlroy at No. 4. I don't know if enough can be said about how great of a player Rory is. When he came onto the scene around 2009, he wowed everybody with his amazing skill and talent. Since then, all he's done is win trophy after trophy, in major part due to his mesmerizing golf swing is. I don't know anyone who swings as freely as him throughout the history of our game. He's one of those players that I could sit and watch hit golf balls all day on the range.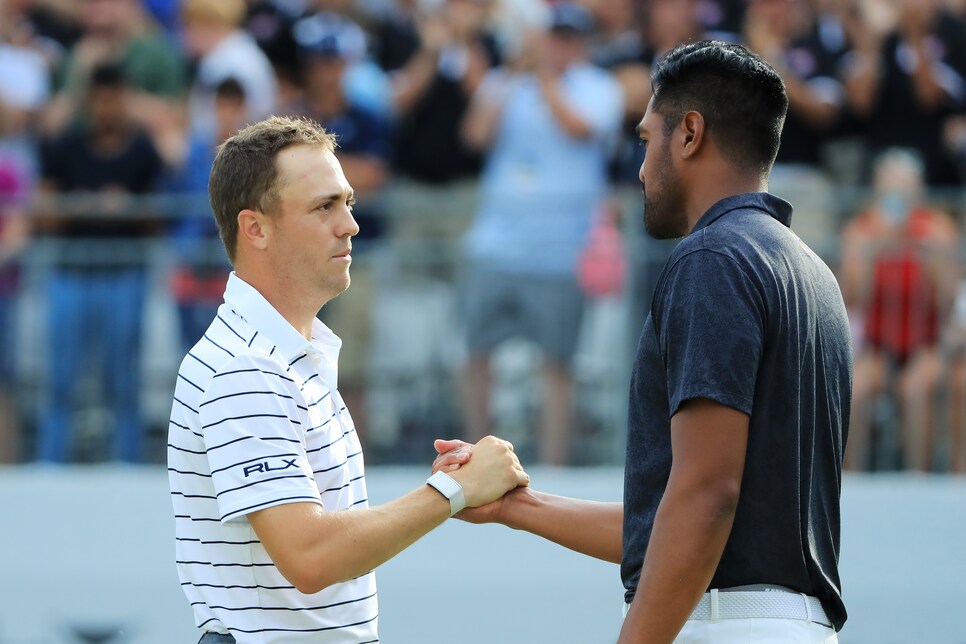 My No. 3 is Justin Thomas. I don't think anyone hits the middle of the clubface more often than JT does. He's got an array of shots. He can hit it low, he can hit it high, draw it or fade it … all on demand. What's scary is how great of a putter he has become. At the end of his career, I wouldn't be surprised if he goes down as one of the greatest players — not only of our era but of all time. For as great of a player he is, he's equally as fun of a guy to be around. He's got a heck of a resume already, and with his competitive spirit, he's only going to get better.
No. 2 on my list is Dustin Johnson. Man … what a freak of an athlete when it comes to golf. The way he hits the golf ball — he's got finesse, he's learned how to hit his wedges and control the spin, but he can also knock the cover off the ball with his driver. He's arguably the best player in our era up to this point in his career. Think about it: He's won every year he's been on TOUR. Not a lot of guys are going to be able to say that, and he's not slowing down any time soon. He's another guy who I see going down as one of the greatest of all time in the history of the game.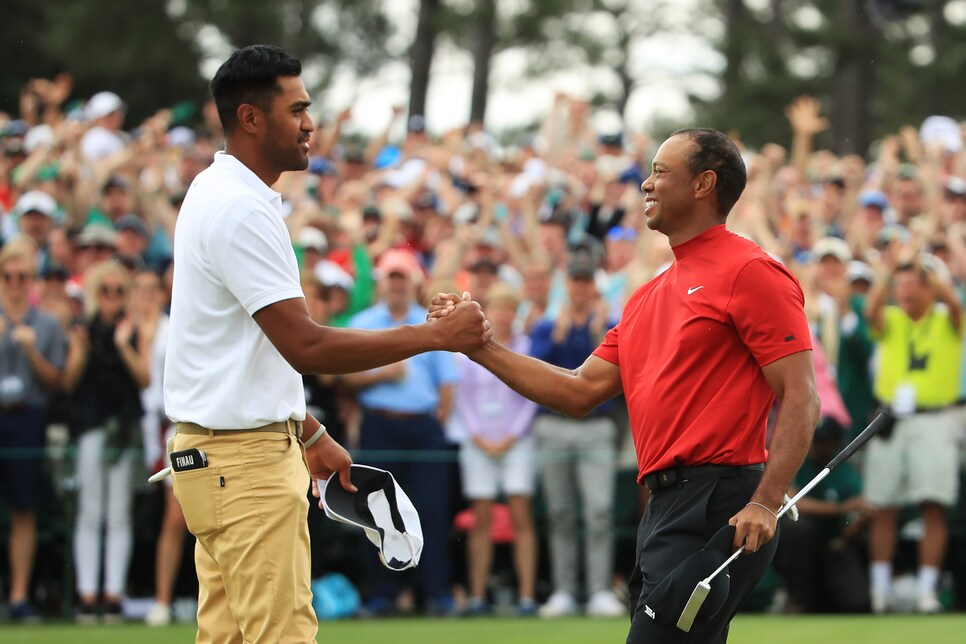 No. 1, to no one's surprise, is going to be Tiger Woods. I had the unique opportunity to play with Tiger in the final round of the 2019 Masters when he won. In my opinion, that was the greatest comeback in all of sports history. I was able to see the greatness that only he possesses up close, and that cemented what I already believed: There's no question in my mind Tiger is the greatest of all time.