News
Tony Finau details COVID-19 experience: 'I gained respect for the virus'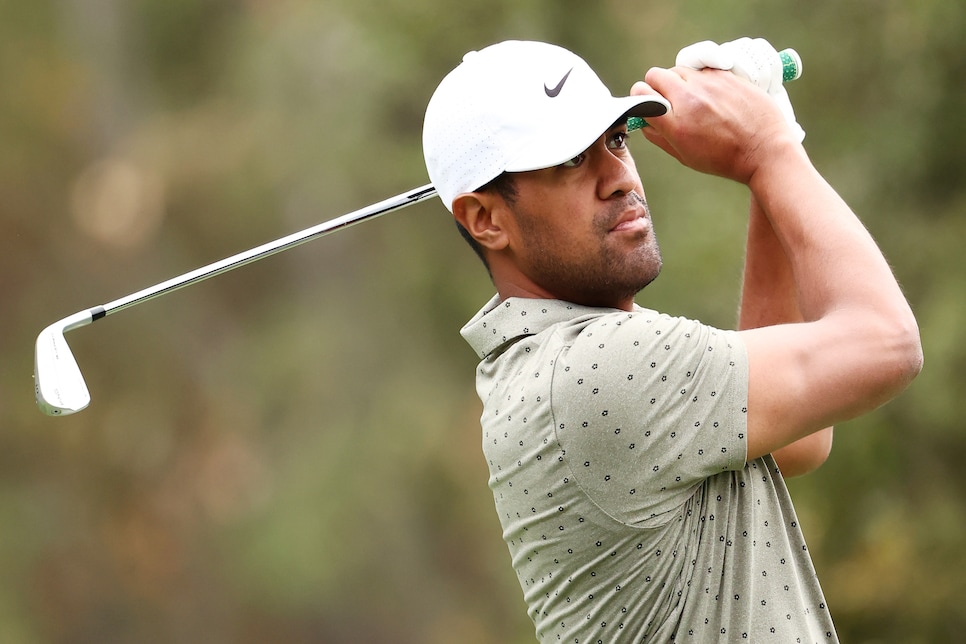 THOUSAND OAKS, Calif. — Tony Finau is every bit of six-foot-four. He's one of the few PGA Tour players that could be mistaken for an NBA or NFL player. He's 31 years old, active and fit. In short, he's not the type of person you'd expect to have a rough bout with COVID-19.
And yet, in his own words: "It got me really good."
He started feeling under the weather on Saturday, Oct. 3, but figured it was the flu. So he drove down to Las Vegas for the Shriners Hospitals for Children Open and took his test that Monday. When he saw his phone ringing shortly thereafter, he knew exactly what was happening.
"When you get the call, you pretty much know," Finau said after shooting an eight-under 64 on Friday at the Zozo Championship. "If you don't get a call, you just get an email on your phone or the results on the Healthy Roster app that everyone gets.
"So I knew. I picked up the phone, the guy said this is so-and-so from the PGA Tour, and I knew."
Finau, who is not sure where exactly he contracted the virus, then quarantined by himself for 10 days in a Las Vegas condo, away from his wife and four children.
"For the first five days it got worse. I had massive headaches, body aches, and I didn't feel like doing anything. It got me really good, fatigue wise…it knocked me down, no question about it."
He lost his taste and smell around the fourth day, and they still haven't returned—a tough development for the self-proclaimed "foodie."
Under the PGA Tour's protocols, Finau would have been eligible to play in last week's CJ Cup but simply didn't feel up for it. He did not hit balls until Saturday before the Zozo.
"It was not the experience I thought I was going to have. Most guys are asymptomatic. They're saying if you're young and healthy, it's not a big deal. I think I gained a little bit of respect for the virus, and the precautionary measures our country has taken."
Finau has been tested five times since the initial positive and has yet to return a negative test—but, as he pointed out, that's due to dead cells in the body. He is able to play because he is no longer contagious per CDC guidelines.
"I could see that you could definitely die from it. Not that I ever felt I was going to die. But it can take your immune system to a place where I could totally see you being hospitalized from it, and it affecting your life. So I think in a way, I just gained respect for the actual virus. Not that I didn't take it seriously, not that I wasn't social distancing or anything like that, but just that I understand some of the measures that our country has taken in certain states. Whether you agree with it or not, it's probably the right thing to do.
"It was worse than the flu, and it lasted way longer."