The Loop
Toms puts last year in past, looks to jumpstart 2012 at the Players
PONTE VEDRA BEACH, Fla. -- Like plenty of players before, David Toms saw his chance to win the Players vanish on TPC Sawgrass' 17th hole last year. The difference was his golf ball never got wet.
Toms did the hard part on the second hole of a sudden-death playoff with K.J. Choi, hitting the island green and leaving himself a 18-foot birdie putt for the win. But after running his attempt some three-and-a-half feet by, he missed the comebacker for par to assure Choi the win.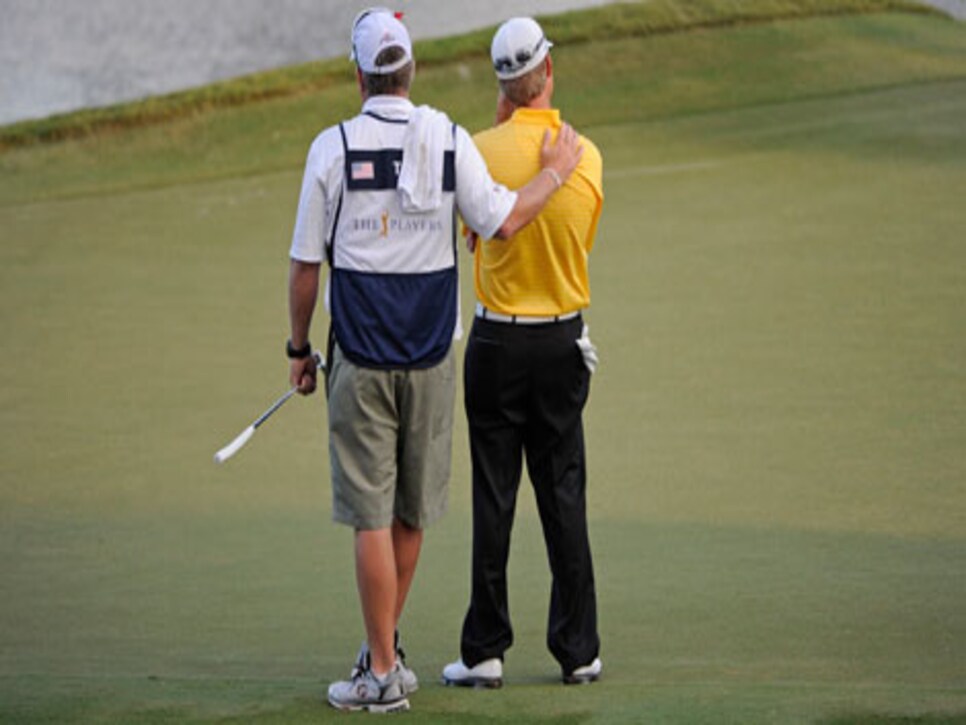 Despite the letdown, Toms vowed in his post-tournament press conference to build off his otherwise great week that included a birdie on the 72nd hole to force the playoff. He went so far as to say he would "win again soon," and he did, winning the Crowne Plaza Invitational at Colonial the following week.
"It didn't work out, but I just took the confidence away that I was playing well, and I went next week and played great," Toms said. "In fact, I had an outing in Dallas on Monday and then went straight into preparing for a new week. It wasn't like I went home for a couple of weeks and had to think about what happened. It was nice to get right back in there and play well again."
Toms is taking a similar attitude this week, not dwelling on his near miss, but focusing on his return to a course where he nearly authored the second-biggest win of a career that consists of 13 PGA Tour titles, including the 2001 PGA Championship. With just one top 10 in 10 starts so far in 2012, the 45-year old is hoping to turn things around.
"It would be a good time to start playing well," Toms said. "I feel like I've been close at times this year. I've played a lot of good rounds, just not a lot of good tournaments. This is a place where you need to put all four together and I feel like I can play it well. It's not an overly long golf course. I mean, it's actually pretty short compared to some of the ones we play, so that's not a problem."
Neither will returning to the scene of one of his toughest losses.
"I've been out here long enough to have a lot of disappointments in golf. ... So I've learned to deal with it over the years."