Don't try this at home
Tommy Fleetwood's ridiculously difficult golf swing drill, explained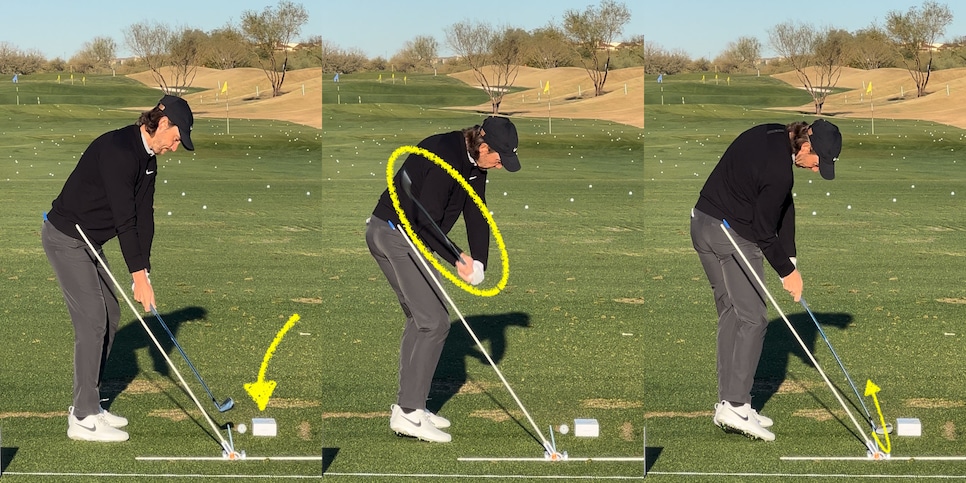 SCOTTSDALE — It's the first thing Tommy Fleetwood does when he arrives at the driving range. He takes a training aid called the Swing Plane Perfector, three alignment sticks, and a box of golf balls. It's only after he constructs those in perfect alignment that the wedge comes out of the bag, and he hits his first ball of the day.
He's done this thousands of times by this point, because it's become an elaborate—but effective—way of landing his golf swing in just the spot he wants.
"I'm just trying to make sure I'm doing the right things," he says. "It's always good not letting your feelings be tricked, so you're not feeling like you're doing something you're not."
Fleetwood went on to explain that the construction effectively helps him do three different things. Let's break them down.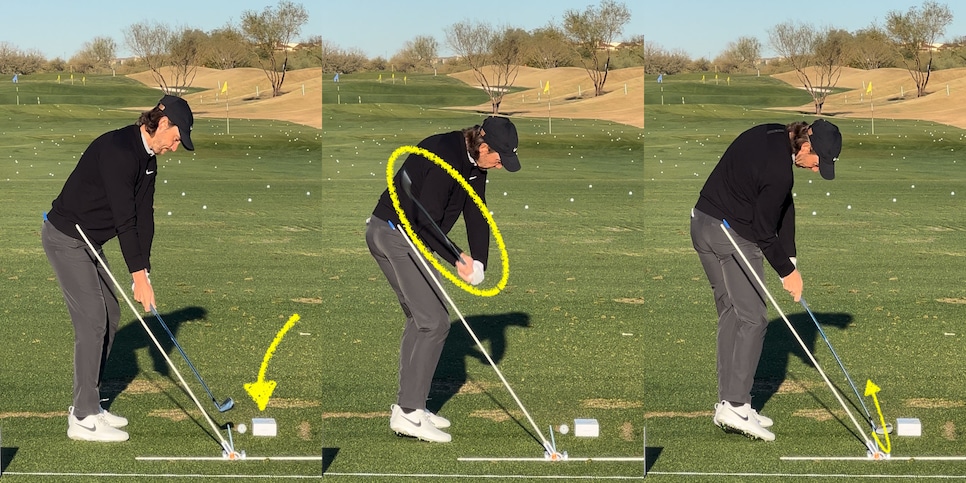 Ultimately, the goal of the setup is to give Fleetwood a framework to swing within.
The first of those is the box of golf balls he sets just outside the golf ball
"It's for my takeaway. I tend to take the club outside. The box stops me from doing that; it gets me taking it away with a turn."
Fleetwood says occasionally his arms and club will get "stuck" behind him on the downswing, which can cause him to hit blocks to the right. The Swing Plane Perfector he's using prevents him from doing that.
"If I did, the club would crash into the stick," he says. "It helps me feel where I need to be."
At the moment of truth, Fleetwood's task is to swing between a track formed between his takeaway box, and another alignment stick setup on the other side. They're set up about a clubhead's width apart.
"My goal is to swing through the two, basically," he says.
If he does that, Fleetwood knows his swing path will be somwhere close to zero.
It's not a drill most of us can do, but we can learn the lesson from it: Fleetwood has found something that he knows he can rely on to get his swing in the positions he wants it. It only takes a few shots, but it's something he knows he can lean on every time, and his swing will be the better for it.