New putters
Tommy Armour's Impact putter line uses dual-alignment to enhance aim on the greens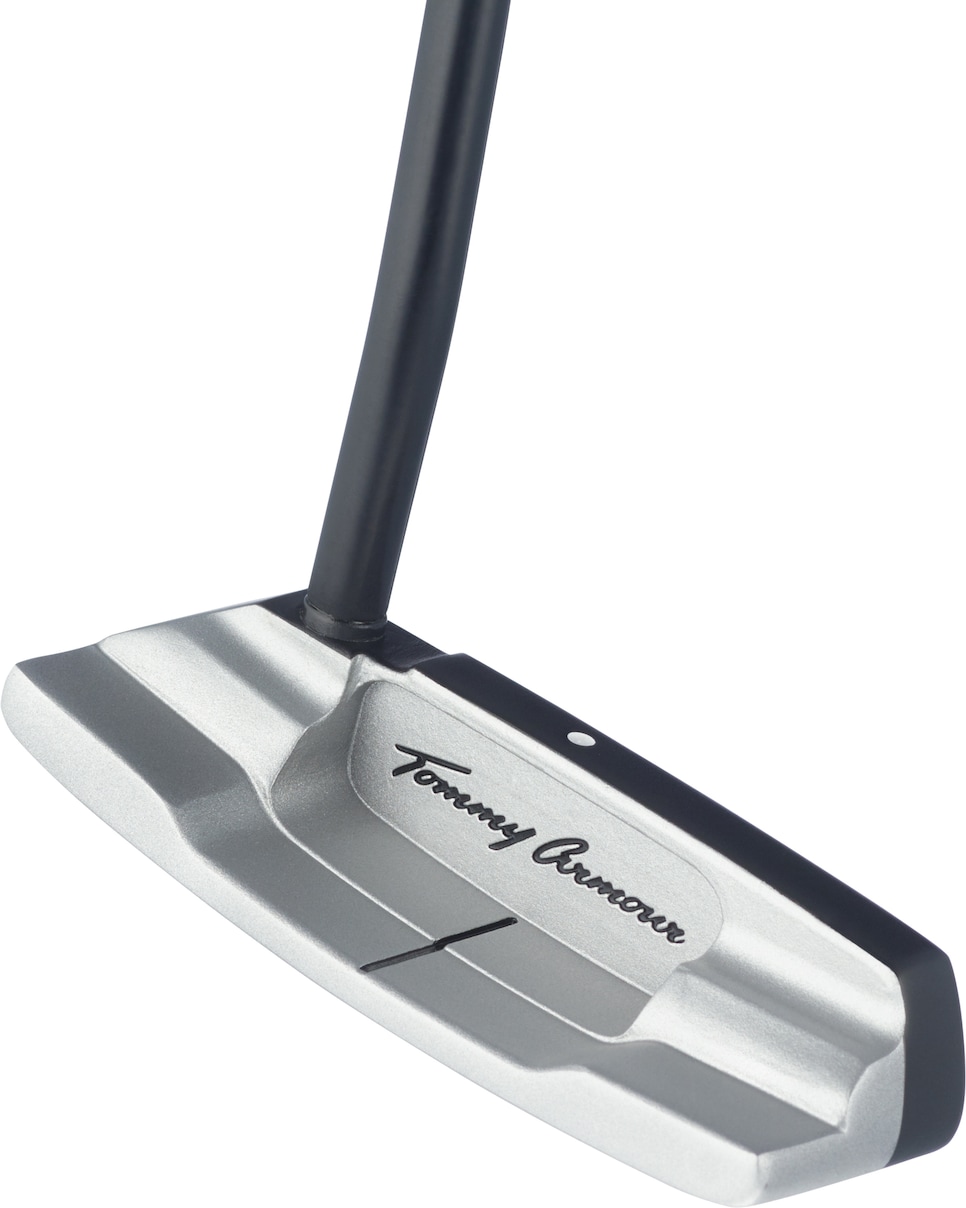 WHAT YOU NEED TO KNOW: Tommy Armour is a brand with name recognition, but that mostly has come from its work in the iron category. The company hopes to change that perception with the introduction of its Impact line of putters that relies on some of the more popular shapes seen on the greens.
The Impact line boasts three models. The No. 1 is an Anser-style blade with a plumber's neck hosel with toe hang to accommodate a moderate to strong arc putting stroke. The No. 2 is a wide-blade head with a double bend hosel with slight toe hang design best suited for a slight arc putting stroke. The No. 3 is a face-balanced mallet with "wings" to provide more moment of inertia for stability on off-center hits which works better with straight-back, straight-through strokes. The No. 3 also comes in a 38-inch counterbalanced model with a 400-gram head.
Key to the new designs are a two-piece face insert where a CNC-milled 6061 aluminum face insert is married to nitrile-butadiene rubber backing that is 2.5 millimeters thick—about 25 percent thicker than the previous generation to produce a softer feel at impact.
Each of the putters also boast a dual alignment feature where white dots contrast with the black topline. A black alignment line is used in the silver-colored cavity to provide an additional aiming tool.
SPECS/PRICE: Each Impact putter has 3 degrees loft and 70 degrees lie angle and come in 34 and 35 inches. The No. 3 CB is 38 inches in length. Price is $150 for each.
Find the right club for your game with our new Hot List interactive: