News
CJ Cup 2021: Tommy Armour III on how to survive two straight weeks in Vegas and the ins and outs of golf's newest tour venue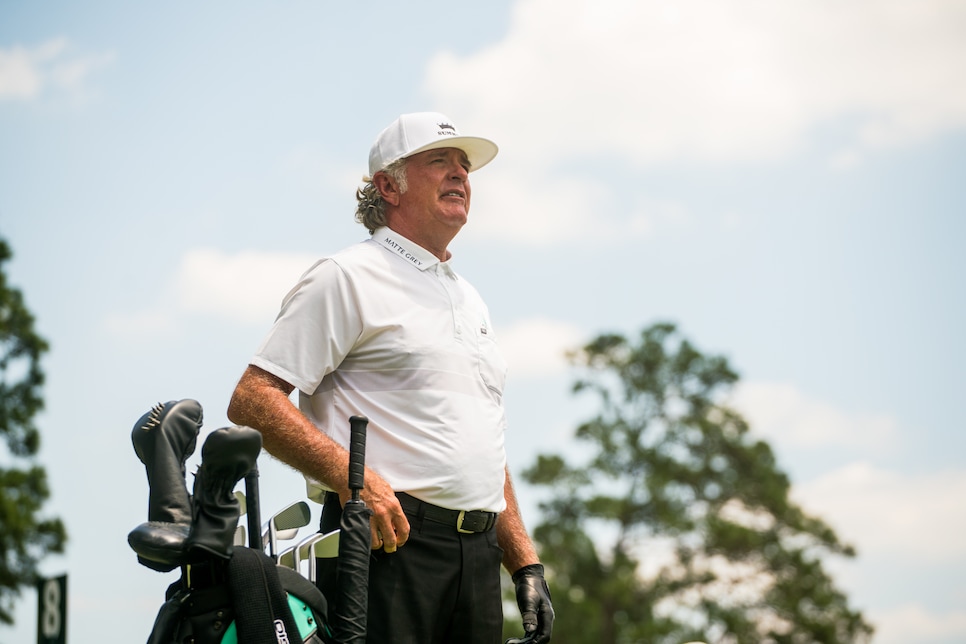 Swagger is a word used too frequently these days. It's an appropriate word, though, to use when describing Tommy Armour III, the long-time tour pro known for his style and, yes, swagger—being the pro everyone wants to hang with since he earned his tour card in 1981.
TA3 has been a golf buddy of Clint Eastwood's and Michael Jordan's, to name a few names. The long-time Vegas resident is now an ambassador for Discovery Land Properties and The Summit Club, which hosts this week's CJ Cup and a star-studded, 78-man field outside the strip. Being an unknown venue at a high-end residential community, we sought out Armour to give us some insights into how The Summit Club might play this week.
Of course, our short convo with the man who has bought more designer clothes this week than you have in your life did not disappoint. We talked about players who have been out to Summit Club in the past (including, yes, the big edge Collin Morikawa likely has); then got into some other subjects, like some advice for pros navigating back-to-back weeks being in Vegas; and much more.
The two-time PGA Tour winner has great stories, including the text he sent Justin Thomas after JT broke Armour's 72-hole scoring record a few years ago (yes the message might've contained a profanity); chatting with Ben Hogan early in his playing career; and much more. It's easy to see why everyone enjoys hanging with him. We hope you'll see, too, after listening to our conversation below.