Equipment
Tommy Armour Golf starts anew with high tech driver that's got "everything that you would expect from the big boys"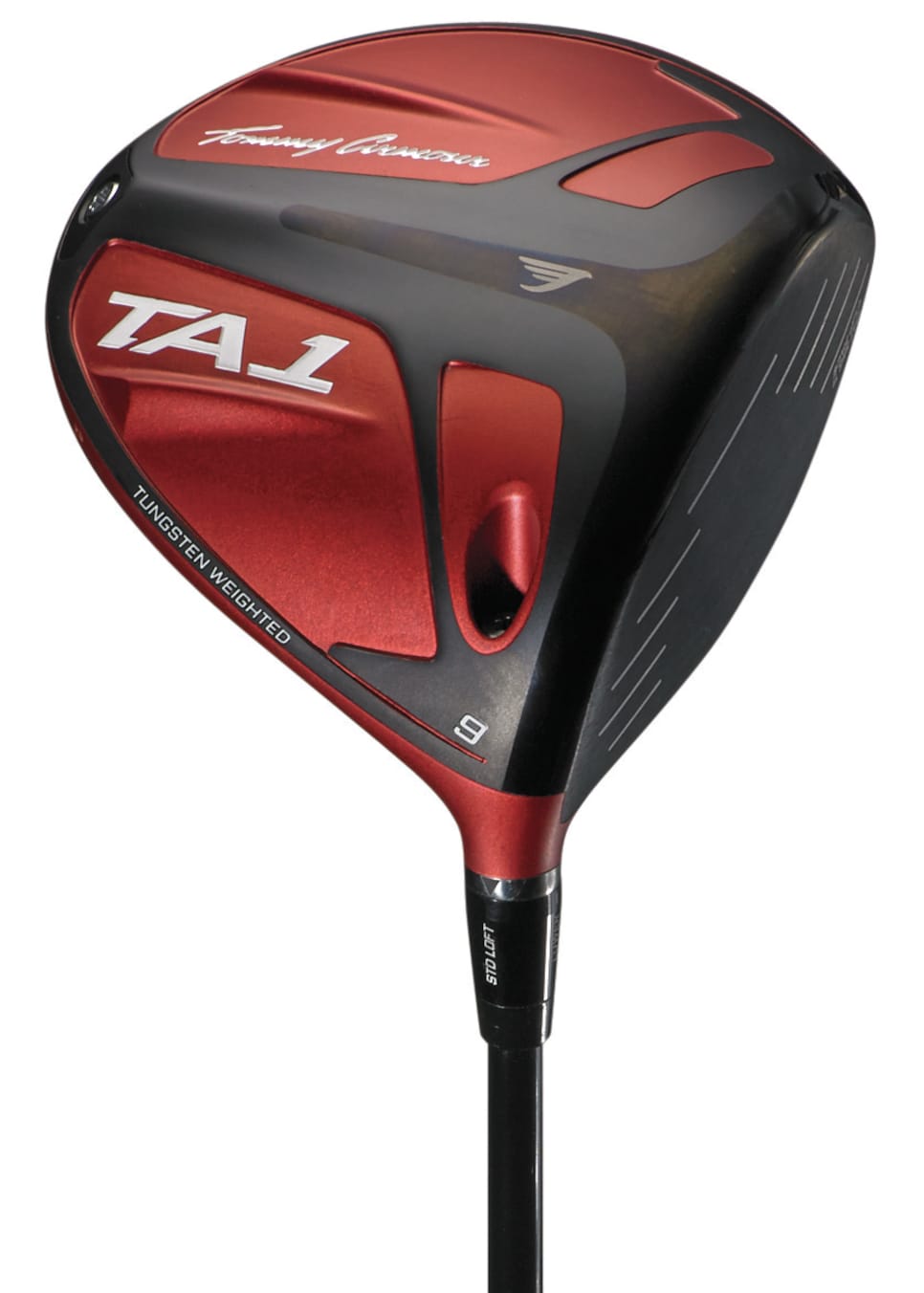 Tommy Armour Golf, an equipment company with more than a century-old tradition and a somewhat frenetic last two decades, will reintroduce itself to the industry today with a new multimaterial driver featuring a unique titanium alloy face, a carbon composite crown and a commitment to fitting options all at a price point that's $100-$200 less than the major manufacturers.
The Tommy Armour brand, which most recently was part of the Sports Authority portfolio of house brands, was acquired by Dick's Sporting Goods last year. Under its new iteration, Tommy Armour, the brand whose 845s irons were one of the most popular models of the late 1980s with more than 600,000 sets sold at one time, will be found exclusively at Dick's and Golf Galaxy stores.
Its goal is not to be the typical entry-level house brand, and the new TA1 driver embodies that ambitious start, said Dave Michaels, senior product manager for golf at Dick's Sporting Goods.
"It's certainly an iconic brand in golf, and we're going to relaunch it with a real key focus on innovation and building premium product with high quality materials and technology," he said. "You're going to see everything that you would expect from the big boys."
You might also see some things you wouldn't expect, including its $300 price tag. At the top of the list might be the Japanese titanium alloy known as DAT 55G, a proprietary metal produced by Daido Steel that's characterized by a high tensile strength. While The TA1 body is a more conventional Ti 8-1-1 alloy, the TA1 driver uses the DAT 55G alloy to form a cup face, designed for better flexibility across a wider area. .
"We're one of the only ones in the world using this material," Michaels said. "Its high tensile strength allows us to cast it very thin."
Also not usually seen on drivers at this price point is the use of a lightweight carbon composite crown, which works to lower the center of gravity and increase perimeter weighting by making room for a 10-gram tungsten weight in the rear of the sole. It also helps tune the sound of the firm DAT 55G face.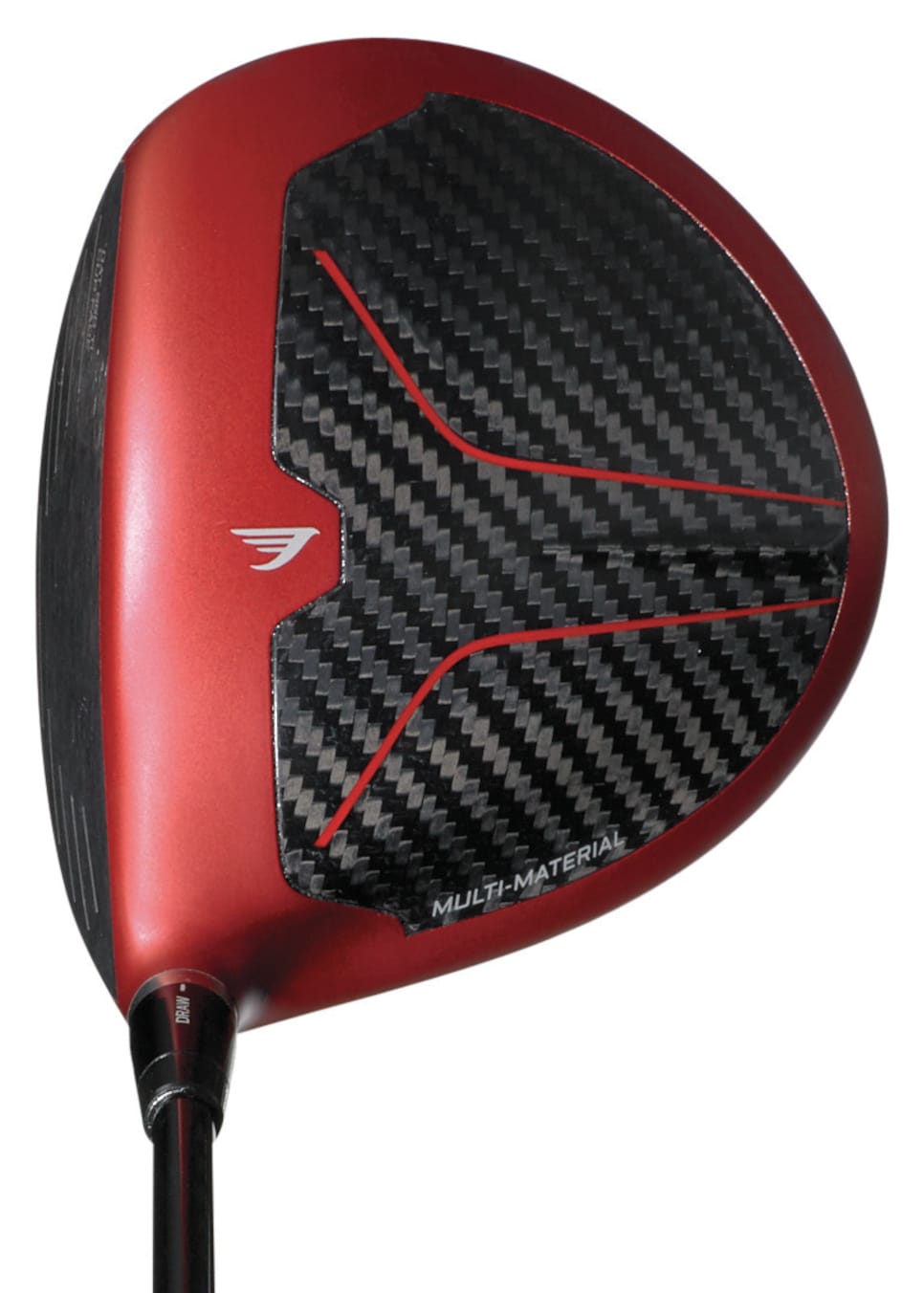 The design team even sought non-traditional golf design input in designing the TA1 aerodynamic shaping, bringing in BMW Design Works. The results of the partnership include small wing features on the crown and sole and general input on aesthetics that include a matte red color scheme.
Michaels said the TA1 driver's technology is largely focused on forgiveness with a moment of inertia of 5,400 grams centimeters squared, among the highest of all drivers currently on the market. "From a white paper design standpoint we looked at this and wanted to build really the best combination of distance and forgiveness in one family of product," Michaels said. "Anything that took away from forgiveness was not an option. We're not going to sacrifice stability all over the face for an extra two yards on one location on the face."
Save for Cleveland's recent success with its new Launcher HB model, the $300 price point for drivers has largely been vacated, especially with the dearth of activity from Adams over the last several years and the absence of Nike. Tommy Armour is looking to fill that void, not merely with a driver but one that offers adjustability and custom fitting, too. Available in two stock lofts (9, 10.5 degrees), the TA-1's rotating hosel has six settings that change loft by up to two degrees and lie angle to produce more or less draw-flight bias, and the club will be sold with three no-upcharge shaft options that players can demo at launch monitors at Dick's and Golf Galaxy.
The standard stock shaft will be the Mitsubishi Kuro Kage Silver TiNi , while the two options are the Mitsubishi Tensei CK Blue and the Project X HZRDUS Yellow.
The TA1 line also includes fairway woods (15 and 18 degrees) and hybrids (19, 22, 25 degrees), which feature high-strength steel face inserts. The fairway woods feature Mitsubishi Kuro Kage Silver TiNi shafts, while the hybrids will sport the UST Mamiya Recoil ES.