The Loop
Tom Weiskopf's Torrey Pines North redesign considers the masses
LA JOLLA, Calif. — The North Course at Torrey Pines is among the most heavily played in the country, 100,000 rounds annually, a preponderance of them probably played by San Diego city and county residents who consider the South Course too hard.
For two days a year, the North is played by PGA Tour players in the Farmers Insurance Open.
This was the challenge for Tom Weiskopf, who the city of San Diego hired to oversee, "I don't know what you call it, a restoration, renovation, a redesign," of the more palatable North Course: To appease the locals or inject it with a large dose of difficulty to bring it up to tour standards.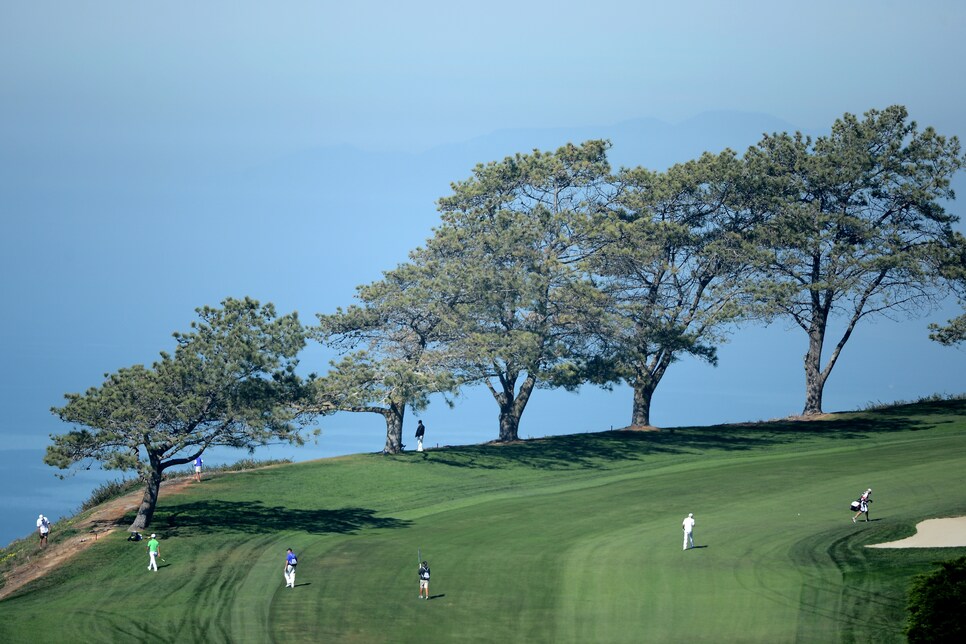 The locals can exhale. He has opted for appeasement.
"We have to get these people through this golf course," Weiskopf, on site on Tuesday, said. "We have to make them enjoy their experience. We want them to come back and play it again and again and again. Especially the locals.
"We can't think about the guys that are going to play it one time on either Thursday or Friday. It's the 90,000 plus people. We have to get them around, we have to make it enjoyable, we have to make it beautiful, with the backdrop of the Pacific."
Weiskopf, a renowned course architect in the wake of a successful playing career, has chosen not to alter the current course routing. But he will rebuild the green complexes and bunkering and will offer five sets of tee boxes, rather than the current three, ranging from 7,100 yards to 5,100 yards.
"It's a different golf course than the South Course. The purpose is totally different," he said. The South hosted the U.S. Open is 2008 and is scheduled to do so again in 2021.
The renovation (restoration, redesign?) will begin a week after the conclusion of the Farmers Insurance Open and will be completed in late summer.