DUBLIN, Ohio — Tom Weiskopf assisted fellow Ohioan Jack Nicklaus at the ribbon-cutting ceremony that officially opened Muirfield Village Golf Club on Memorial Day in 1974. Fifty years later, he'll be celebrated posthumously as one of two major champions chosen as Honorees for the 2024 Memorial Tournament, joining LPGA legend Juli Inkster.
Inducted into the World Golf Hall of Fame in 2000, Inkster, 62, has contributed to the Memorial in her own right as a longtime member of the tournament's Captains Club. The two standouts, each who devoted most of their lives to the game, will become the 82nd and 83rd individuals chosen to be honored at the tournament Nicklaus started in 1976.
"I am so pleased that the Captains Club has chosen to honor Juli and Tom, two wonderful players who were fine amateurs and went on to impressive professional careers," said Nicklaus, the tournament founder and host. "Each has made meaningful contributions to the game, and I could not be more delighted to see them recognized next year at Muirfield Village Golf Club."
A native of Santa Cruz, Calif., Inkster learned the game at renowned Pasatiempo Golf Club and became a standout amateur player. She captured the U.S. Women's Amateur three straights years starting in 1980 and also was a member of the victorious 1982 U.S. Curtis Cup team before turning pro in '83.
She found immediate success, winning her first title in only her fifth start, beating legendary Kathy Whitworth by one stroke at the Safeco Classic. When she won the 1984 Nabisco Dinah Shore and the du Maurier Classic, Inkster became the first LPGA rookie to win two major championships in one season, earning her LPGA Rookie of the Year honors.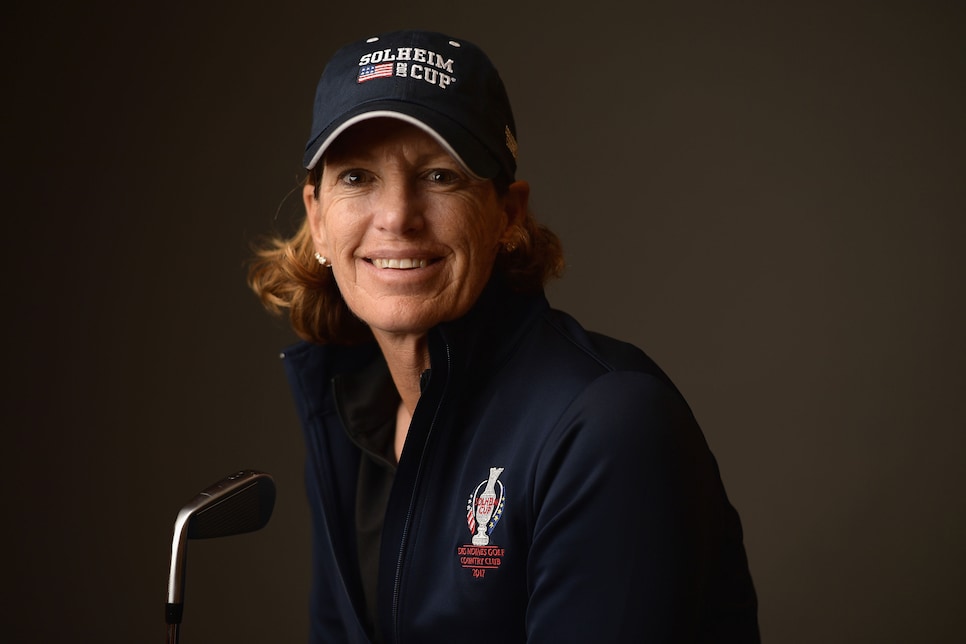 Inkster went on to claim 45 professional victories, including 31 on the LPGA Tour. She is one of only six players in LPGA history to have won the career grand slam, joining Pat Bradley during the du Maurier era. Annika Sorenstam, Louise Suggs, Karrie Webb and Mickey Wright are the others. The mother of two also made her mark in the Solheim Cup, making her debut in the event in 1992, and she would go on to play on eight teams and captain three others. She won 18½ points for the U.S. team.
Inkster worked briefly as a television broadcaster for Golf Channel and Fox Sports for its coverage of USGA championships. She was inducted into the World Golf Hall of Fame in 2000.
"Juli has established herself not only as one of golf history's great players, but as one of the great ambassadors and stewards of the game," Nicklaus said. "Always leading with her infectious personality and enthusiasm, Juli has impacted the game through her play and captaincy in the Solheim Cup, as well as through her valuable input as a member of the Captains Club for the Memorial Tournament."
Weiskopf, who died of pancreatic cancer last August, was introduced to the game by his parents, Tom and Eva. The elder Weiskopf was a standout amateur in Pennsylvania while Eva was good enough to play collegiately on men's teams at the College of Wooster and Mount Union. She twice was eliminated in match play in the U.S. Women's Amateur by future Hall of Famer Patty Berg.
A native of Massillon, Ohio, Weiskopf was a high school star in Cleveland before heading to Ohio State, where he earned All-American honors in his one season with the Buckeyes. He turned pro in 1964 and won the first of his 16 PGA Tour titles at the Andy Williams-San Diego Open Invitational in 1968.
His lone major triumph came in the 1973 Open at Troon, where he defeated reigning U.S. Open champion Johnny Miller and England's Neil Coles by three strokes. He also won four times on the PGA Tour Champions, including the 1995 U.S. Senior Open, where he beat Nicklaus at Congressional by four shots. He eventually transitioned to golf course architecture, designing around 75 courses, including TPC Scottsdale, Double Eagle Club and Loch Lomond in Scotland. And like Inkster, he also used his vast knowledge of the game as a broadcaster, calling the Masters for CBS Sports and also working for ABC/ESPN.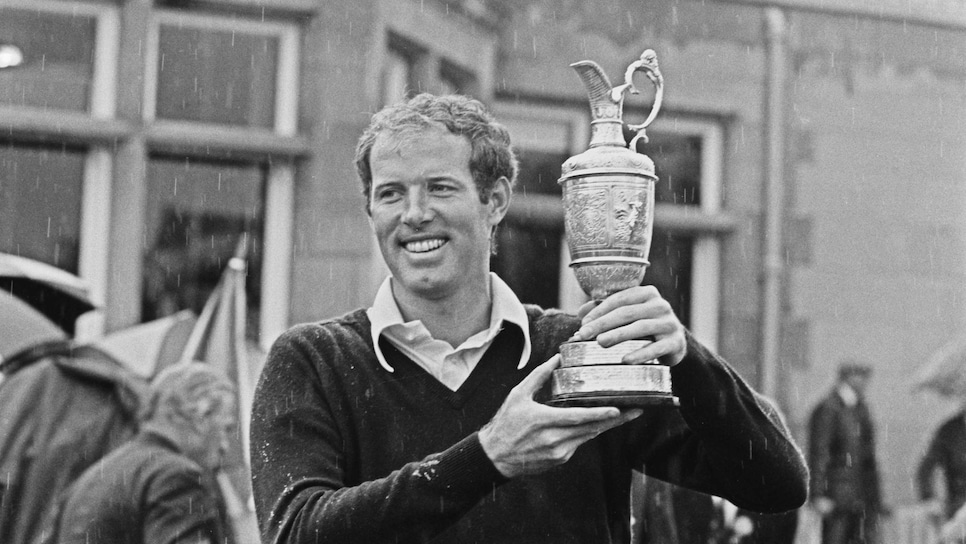 "Tom Weiskopf left us too soon, but he left behind a legacy as a champion, accomplished course designer and broadcaster," Nicklaus said. "It is a privilege for us at the Memorial Tournament and for the Central Ohio patrons to pay tribute to Tom, who was born in Ohio and is one of the great players to come through Ohio State. He was a terrific player—one of the four or five most talented players I've ever seen. Tom and I became good friends and spent a great deal of time together, whether on the course or designing them. Less than a year after he won The Open in 1973 at Troon, Tom helped me open Muirfield Village Golf Club on Memorial Day in 1974."
Inkster and Weiskopf will be honored on Wednesday of tournament week in 2024.