FIRE PIT COLLECTIVE
'I feel blessed to be the daughter of Tom Weiskopf'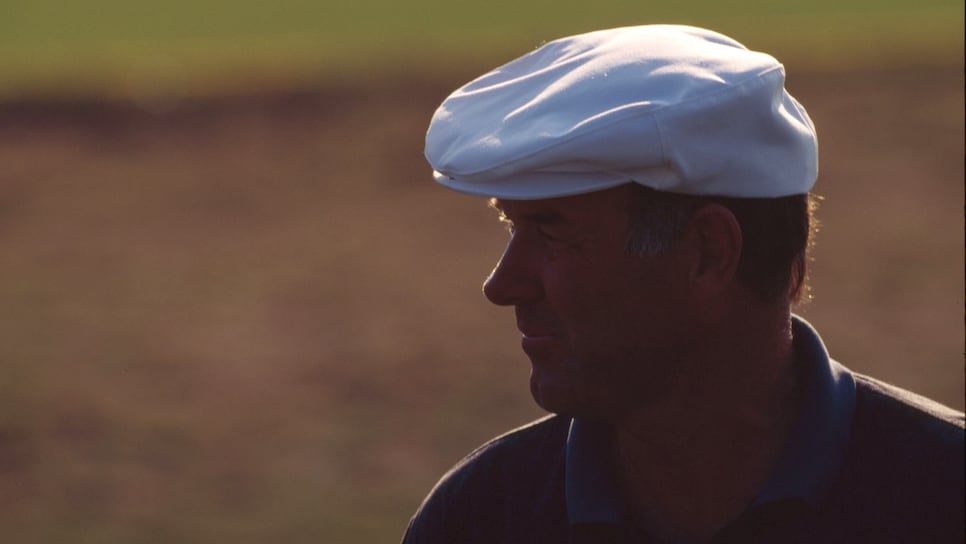 Editor's Note: This article first appeared in Fire Pit Collective, a Golf Digest content partner.
Tom Weiskopf and his first wife, Jeanne, had two children: Heidi, who was born in 1971, and Eric, who arrived two years later. Tom and Jeanne, the 1965 Miss Minnesota, loved being outdoors. They raised their children to appreciate sunlight and moonlight and how to rise above the nuisance of bug bites. Golf, in the Weiskopf family, was another way to be outdoors.
Jeanne's parents had a lakehouse in Minnesota. Heidi could worm an Eagle Claw hook like she was riding a bike. Her dad took notice.
Eric followed his father to the hunting lodge. He was in the NRA's gun-safety program at age 10.
Heidi followed her father to the fishing cabin. Father and daughter were drawn to remote Alaskan waterways like golf fans to CBS when the Masters comes around.
"The golf season was a lot shorter then," Heidi said in a recent two-hour phone interview. "My dad basically took off October, November, December and January. He'd take us to Reservation Lake to go fly-fishing. This was in the late 1970s, after we moved from Columbus [Ohio] to Arizona. He'd give $1 for the first fish, $1 for the biggest fish and $1 for the most fish. Eric and I were always competing for that money."
Before long, father and daughter started making an annual August trip to the King Salmon Lodge near Katmai National Park in Alaska. They would stay for 10 days, this world-famous golfer with perfect posture and a perfect swing and his gymnast daughter who loved both her father and a wet line. Heidi recalled the beautiful rhythm of her father's casting.
Their Alaska program was catch-and-release, pretty much. "You never kept a rainbow trout," Heidi said. "That was sacrilegious." She, it so happens, is a devout Catholic, old enough to remember the church's fish-on-Fridays ritual. "But we'd eat the biggest Arctic char we had for lunch." Fresh out of the river. Can't you see Tom Weiskopf grinning, the dimple on his chin and those big white teeth?
Other guests at the lodge would recognize Weiskopf, and he was happy to tell one golf story after another. Sharing her father with strangers never bothered Heidi. "I was so used to it, that was my life from the time I was born," she said. "He'd always bring me into the conversation." The strangers weren't strangers for long.
Weiskopf made friends wherever he went. The Weiskopf home in Paradise Valley, on the outskirts of Phoenix, was "a revolving door of family and friends, people coming and going all the time," Heidi said.
At Christmas, father, son and daughter would drive into a snow-covered forest in the Arizona mountains to find the perfect Christmas tree. Perfect is a word that shows up often in any discussion of Tom Weiskopf, from Heidi or anybody else.
"No permit­—we would just park on the side of the road, walk in the snow and look for the perfect tree," Heidi said. "We'd be in waist-high snow. Waist-high for us. He was 6-3, so it was nothing for him. We'd say, 'Dad, what about this one? This tree is perfect!' He'd say, `That's good, but let's keep looking.'"
The search for the tree was the stated purpose. The real purpose, of course, was the adventure, and for the chance for a traveling father to spend time with his children. Nobody used the phrase "quality time" back then. Time was then as it is now. Time is finite, along with everything else.
Eric Weiskopf became a good golfer, and he and his father competed in the father-son tournament in Orlando several times. Heidi learned how to play golf from her father and competed briefly on her high school team, but the game didn't settle in her as it did in Eric.
"My dad would say to Hunter and Morgan, 'Listen to your mother; she has good fundamentals,'" Heidi said. Hunter and Morgan are Heid's son and daughter. They are 12 and 9.
Heidi said she learned enough about golf from her father to emphasize the importance of the grip to her children.
"There is no one grip that works for everyone," Heidi said. And there is no one grip that works for every swing, she added.
A dozen or so times, in the 1970s and '80s, the Weiskopf foursome—Jeanne, Tom, Heidi and Eric—made an April trip to the Masters. They stayed in the same house, year after year. The kids got new outfits to wear, year after year. Each April, their father contended, or so it seemed. From 1968 to '84, Weiskopf played in 16 Masters and had six top-10s, including four runner-up finishes. (Inexplicably, he is not in the World Golf Hall of Fame, but that's a column for another day.)
What Heidi remembers better than the results is running up and down the hills at Augusta National. "There's no running at Augusta, but I ran," she said. "My dad would say, 'You'd always be beside my ball before I got there.'"
She was, and she is, her father's daughter.
Weiskopf won the 1973 Open Championship, his one major title, at Troon, on a Saturday, wearing a brown sweater and a yellow shirt. No golfer wore those colors better. No golfer wore purple better. "He loved purple," Heidi said. "I don't know why. He loved clothes. His mother was a good seamstress, but I don't think it was that. But he did love clothes. He'd go to Scotland and he'd buy every Pringle sweater he saw.
"When he played the Tour, it was three weeks on, one week off. He had this big dressing room at home, with a three-sided mirror. Before he'd leave, the floor would be covered with clothes."
Tom Weiskopf looked the part and took pride in it.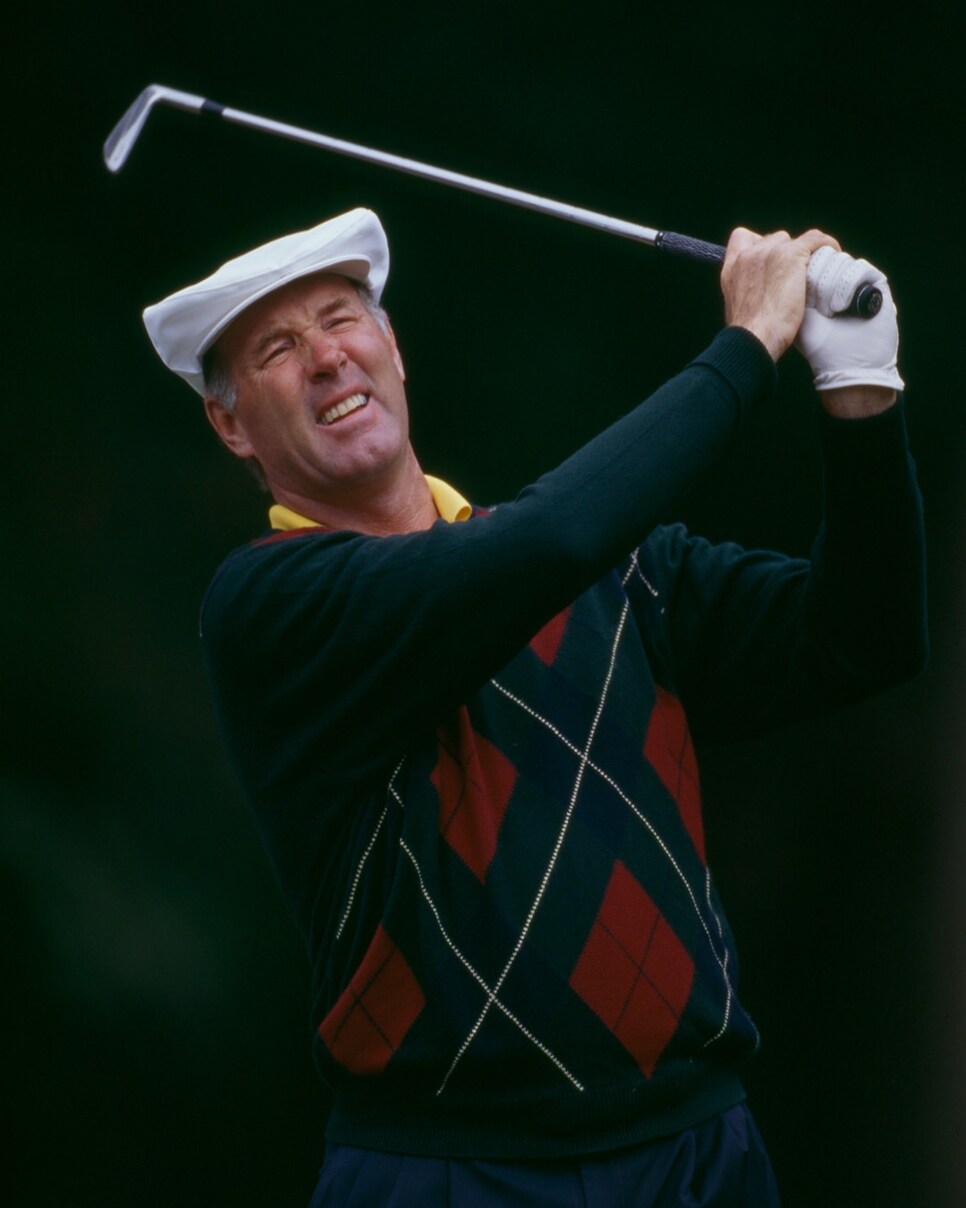 It's an unusual combination, the rugged outdoorsman who was also a clotheshorse. But there was nothing ordinary about Tom Weiskopf. He had an artist's sensibility (you can see it in his design work) and an engineer's too. His swing was a study in dynamic transference. He wasn't a big reader, but he wrote letters. Everyone in the family did. They wrote letters to one another.
"I feel blessed to be the daughter of Tom Weiskopf," Heidi said.
Tom Weiskopf married Jeanne Ruth in 1966. Their divorce became final in 2000.
"It was tough," Heidi said. "We were the All-American family."
Around that same time, Tom quit drinking.
"That allowed him to reflect on his career with more maturity, understand his shortcomings, understand that nobody could be perfect," Heidi said. "He mellowed over time, especially in his 60s."
Eric had some of the compulsions his father did. He died last year, at age 48. He was a musician who loved Kid Rock, Fleetwood Mac, Stevie Nicks, Glen Campbell, U2 and Alice in Chains. He was also a golfer, a hunter, a loving son, brother, uncle and friend. He was saddled with a disease that was ultimately beyond his control. One of Eric's favorite songs was the U2 anthem, "I Still Haven't Found What I'm Looking For."
Tom Weiskopf would drive and sing tunes from Lionel Richie and Neil Diamond and others, from a songbook he deemed in his more opinionated days as "real music."
Tom Weiskopf died last Saturday at home, in Big Sky, Mont., where he lived with his second wife, Laurie. He was 79.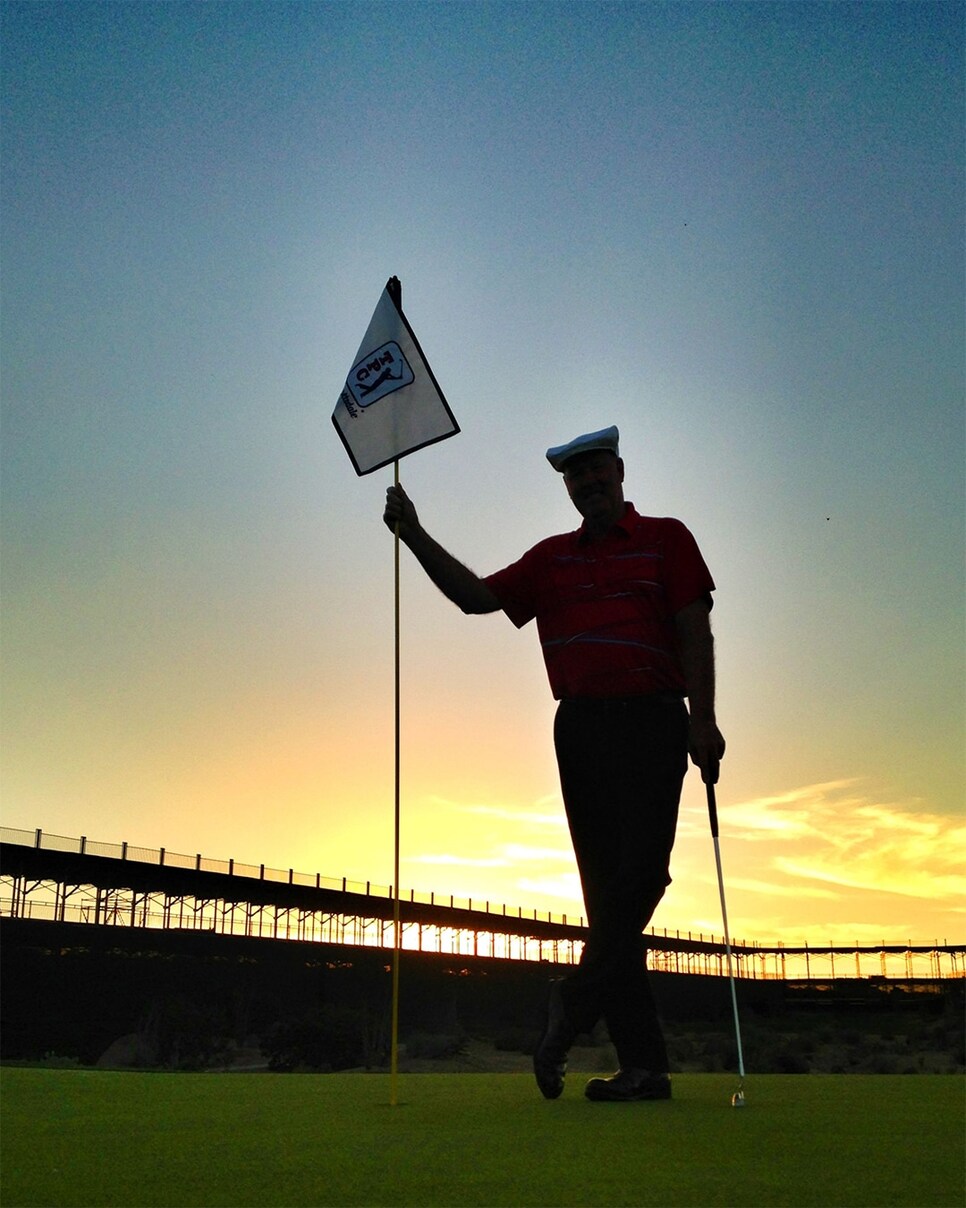 The last time Heidi saw her father, in Big Sky, she brought a letter she had written and read it to him.
I wish there was something I could do to make this all less painful for you. I can see how much you are hurting and struggling. It is so heartbreaking to see. I pray for your courage.
I haven't known what to say, although I have written many wonderful letters in my head and have had countless conversations with myself saying how much I love you and how many special memories I have of you and with you.
This letter will fall short of all that's in my heart, but it is what I can produce today in the moment as I leave to go back home. As should be practiced more often by all people and ESPECIALLY families, I am sorry for anything I've ever done that hurt you and ask for your forgiveness. And I forgive you for times your actions have hurt me.
I am eternally grateful and honored to have you as my father. For 51 years! That's something to celebrate! Not every parent and child get that! I admire so many great attributes and God-given gifts you have. You have taught me much—probably more than I'll ever even realize. I thank you for the upbringing you gave me and for my Catholic education I loved so, that helped instill goodness and a moral and ethical basis from which to conduct myself in life, as well as to guide my own children. You are my father forever! You are Hunter and Morgan's grandfather forever! We love you and know that you will always be with us.
I hope this next part is not too deep, or sad, or out on a limb, but rather gives comfort and relieves any anxiety you might be feeling.
I am leaving you a book that [family friend] Kerry Jameson gave me last fall. I haven't even finished it, but you and Laurie should have it. It is George Anderson's "Lessons from the Light." I told you a little bit about it last week. The author is an older Irishman, seemingly a strong Catholic. He was given a medication in childhood for a bad illness. The medication changed his neurology, producing the gift of discernment (he's a median between departed souls and their loved ones on earth). My reading about what souls have told him, including stories (discernments) recounted verbatim, has taken away my own fear about what's next for us all. I know that you are not a big reader, but I encourage you to read Chapter 4. It's short (page 41-48), about terminal illness and reincarnation. The message is comforting, that departed beloved family members and best friends and even our dogs will be waiting to welcome, heal and guide us. I will be counting on YOU to be waiting for ME when my lessons are done in this life! Maybe we'll even be fly-fishing again together up there in God's country.
Also, I found the enclosed prayer coin. I thought maybe you can keep it in your pocket these days forward to pull out in the toughest moments. When you do, think of me giving you the BIGGEST HUG ever with my love and support. I am praying for you and thinking about you all the time, Dad. I give you the scapular on a symbolic level of faith and ritual. I am told that hospices can wrap it around an ankle or wrist if you want. Only wear it if you want to. Just know that all I write and give is with intentions for your eternal peace.
I love you, Dad. This is not goodbye for us at all. I'm around. I can be on another plane again if you need me for anything!
A memorial service will be held for Tom Weiskopf on Sept. 6 at Highlands Church in North Scottsdale, Ariz. The service will begin at 2 p.m. MDT.