Approach Shots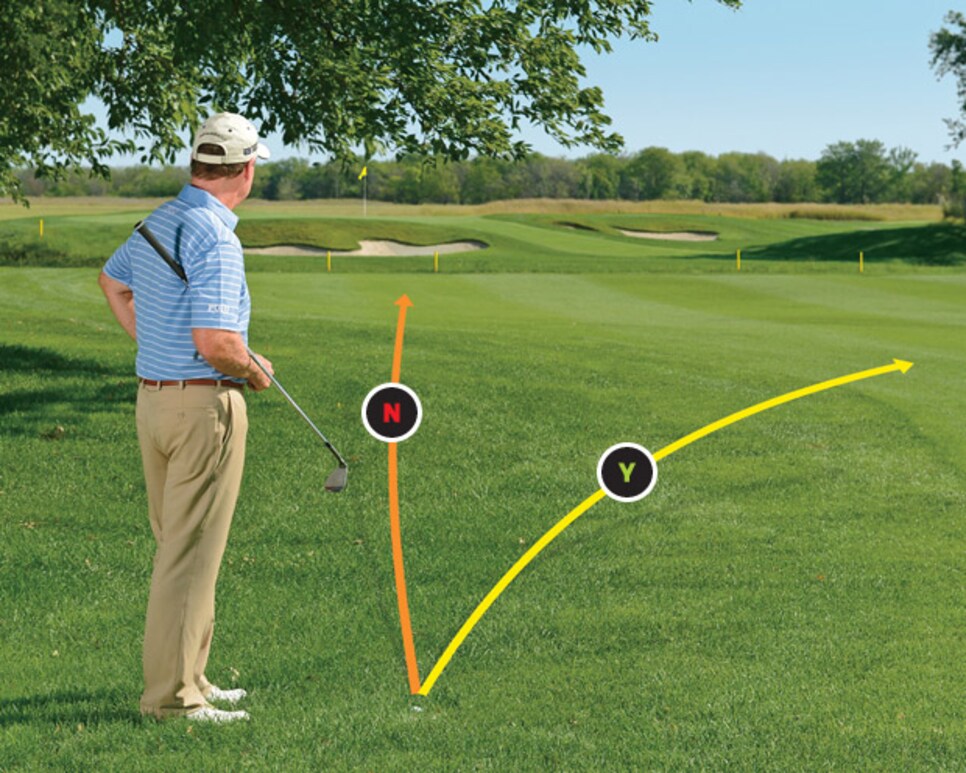 I'm in deep grass here. There's an overhanging tree limb, and the green is guarded by hazards. The main thing when you're in a jam like this is to make sure you get the ball out--and find a good spot to play your next shot.
The risky option in this situation is hitting toward the green. It requires avoiding the tree, carrying more rough and stopping the ball short of the water hazard (orange arrow). Controlling the distance on a low shot out of heavy grass can be a problem even for tour players.
The smart choice would be to pitch out sideways to the fairway (yellow arrow). I can concentrate on hitting the ball just far enough in the air to clear the rough to my right. If that's not enough to convince you, ask yourself, What's the easier shot over water: a half wedge or a full wedge? I'll take the full one. And that's what this safer pitch-out would leave me.
To a pro, laying up is a science. We're always thinking at least one shot ahead, no matter where we are. Once you commit to laying up, lay up! Don't just hit it as far as you can. Instead, be sure to pick a precise landing spot.
Tom Watson is a Golf Digest Playing Editor and the golf professional emeritus at The Greenbrier, in White Sulphur Springs, W.Va.