Putting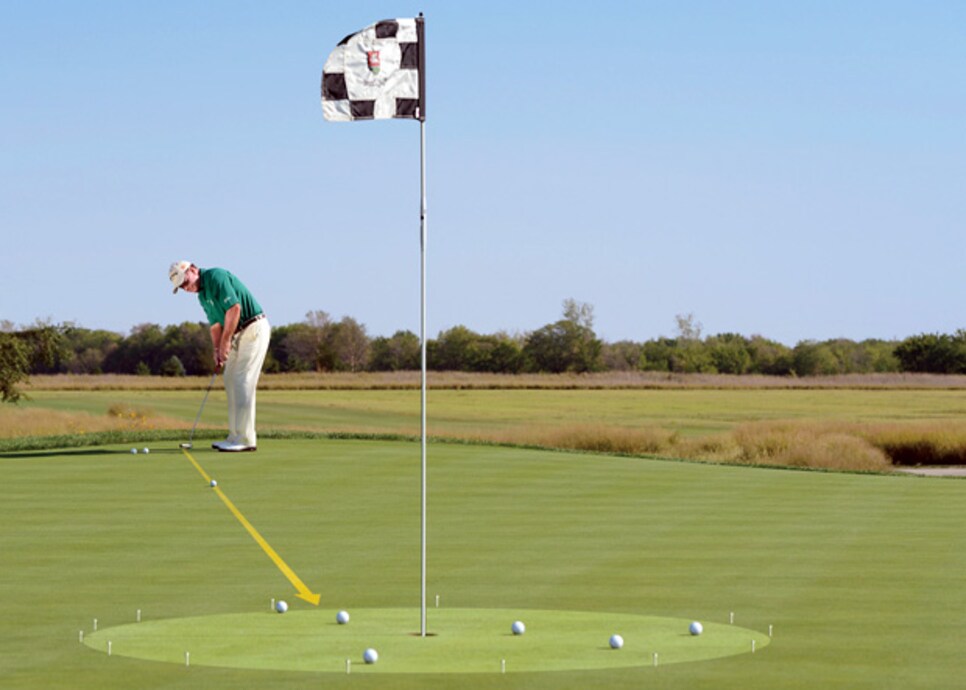 When I won the U.S. Open at Pebble Beach in 1982, the most important putt I had on the last day wasn't one I needed to make. It was a lag putt on the 16th hole that helped save a bogey. I drove it into a fairway bunker and had to pitch out sideways, then hit a lousy sand wedge over a front pin to the back of the green. I was then faced with a putt that would break 10 feet, and it was all downhill—not the best place to be with a one-stroke lead over Jack Nicklaus.
My only thought was to hit the putt in the absolute middle of the putterface. I stroked it and watched as it trickled down to within two feet.
If you focus on making solid contact, you'll put yourself in position to two-putt most of the time. And when you're practicing, use the tried-and-true drill of rolling putts into a three-foot circle (above). You can build it with tees or just imagine it. I don't care if the putt finishes long, short, left or right. Get it inside three feet, and you'll have a great chance of making the next one.
Putting drills using tees are great for improving your feel for distance. Putt balls to a series of tees spaced about three feet apart. Stick the first tee 15 feet away and the last one 45 feet. Work from short to long, then do it again in reverse.
Tom Watson, on Twitter @TomWatsonPGA, is a Golf Digest Playing Editor and captain of the 2014 U.S. Ryder Cup team.