Instruction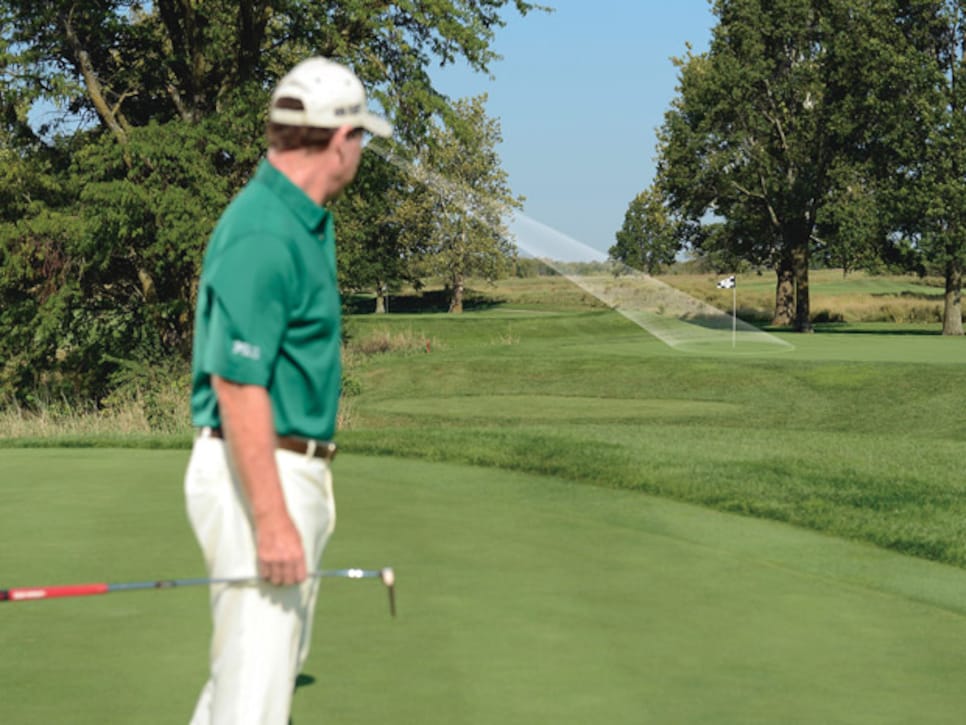 The Old Course at St. Andrews has seven double greens, including one shared by the fifth and 13th holes. When I play the fifth, I always look to see where the flag is on 13, because you might have a blind approach shot on that hole. In the final round of the 1984 British Open, that strategy really paid off. Even though I couldn't see the flagstick from the fairway, I remembered the hole location and hit a 4-iron to about five feet that set up a birdie. That helped keep me in contention, but I eventually lost to Seve Ballesteros by two shots.
Although it's always a good idea to do some pre-round scouting—you can start your reconnaissance on the drive in to the course—I also recommend you do it while you play. Pay attention to flag locations and where the trouble is on as many holes as you can. You can do it while you wait to tee off or after you putt out, as I'm doing here. Look around, and make mental notes. It gives you a better perspective on how to play upcoming holes. You'll see the course in a more informed way, and I'll bet your scoring will show it.
MORE THOUGHTS FROM TOM
Always try to scout the prevailing wind. See if there's a flag flying at the clubhouse. What direction is it waving? How will that wind affect play on different holes? You can start to determine club selections before you even tee off. Now that's preparation.
Tom Watson, on Twitter @TomWatsonPGA, is a Golf Digest Playing Editor and the captain of the 2014 U.S. Ryder Cup team.