Instruction
Swing Key: The Left Arm Stays Close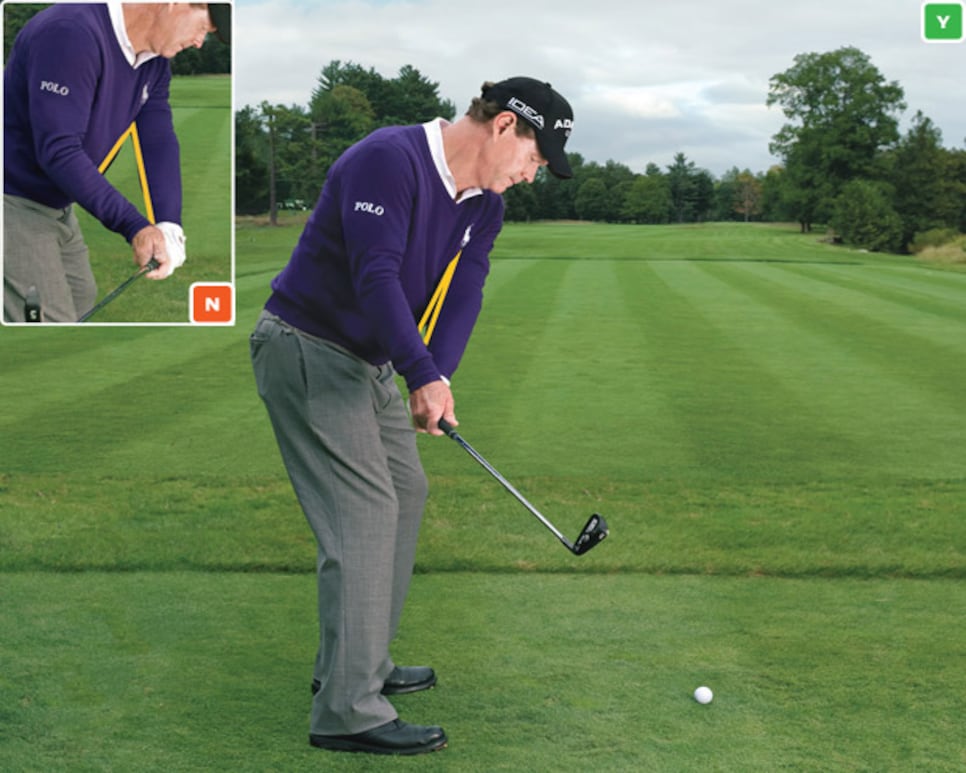 After I won the U.S. Open in 1982, my chip-in on the 71st hole got all the attention. But I actually won that week by fixing my full swing after two rounds in which my short game kept saving me.
I went to the practice tee following Friday's round knowing that I couldn't win by scrambling alone. After an hour of continuing to hit the ball all over the place, I made a simple adjustment that brought my shotmaking under control.
I kept my left arm closer to my chest as I started the club back and kept it there longer during the backswing. That put my left arm and club in the proper position -- in "the slot" -- between my head and right shoulder at the top of the swing.
On the first tee the next day I was more nervous than usual, not having tested the new move for real. But my drive split the first fairway. Walking off the tee, my long-time caddie Bruce Edwards said, "It's off to the races now!" He was right.
The final two rounds I hit the ball the best I'd hit it all year, and I won the tournament I'd always wanted to win most. All because of that simple swing change...and that fortunate chip-in.
Is the U.S. Open too hard? I've always believed it should be the supreme test that brings the best players to the top. It should require an overall game, not just show who's making all the putts that week.
Tom Watson, a Golf Digest Playing Editor, is the golf professional emeritus at The Greenbrier, in White Sulphur Springs, W.Va.