Short Game
Pick Your Battles On Par 3s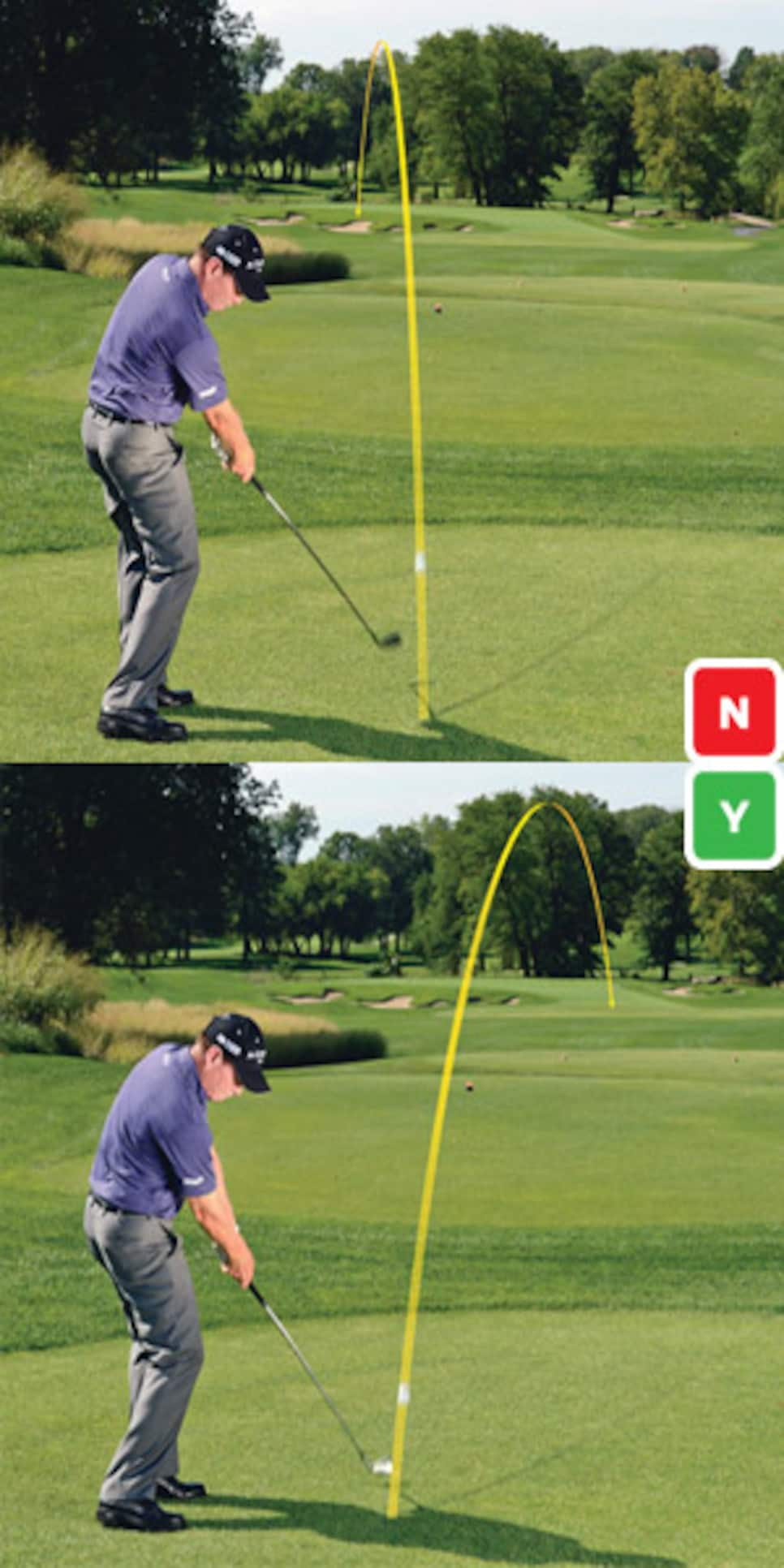 I'm always surprised when players will lay up on a par 4 or 5 but won't do it on a difficult par 3, especially when the odds of hitting and holding the green are long. Golf is about thinking one shot ahead: Where's the best possible place to play the next shot?
I laid up on the 230-yard 16th at Cypress Point in the old Crosby tournament when it played into a strong wind. I hit an iron to the bailout area on the left rather than having to carry water all the way to the green.
On the long par 3 shown here, the narrow green is protected by bunkers, with a small landing area on the right side. Many of you would have trouble carrying the ball with enough height and distance to land it on the green (top photo)—and stop it if you did. Your best and safest option (and maybe mine) would be to hit a much easier tee shot short and right (bottom photo). From there, you'd have a lot of green to pitch to, and you'd pretty much ensure not making worse than a bogey. Might even save par.
You really have to think your way to pars and birdies on the par 3s. A great way to prepare for this challenge is to practice on par-3 or executive courses. They're also great for a quick nine holes, because you only need an hour or so to get in some golf.
Tom Watson, on Twitter @TomWatsonPGA, is a Golf Digest Playing Editor and the captain of the 2014 U.S. Ryder Cup team.