News
Tom Watson experiences the Masters from a new perspective, as a fan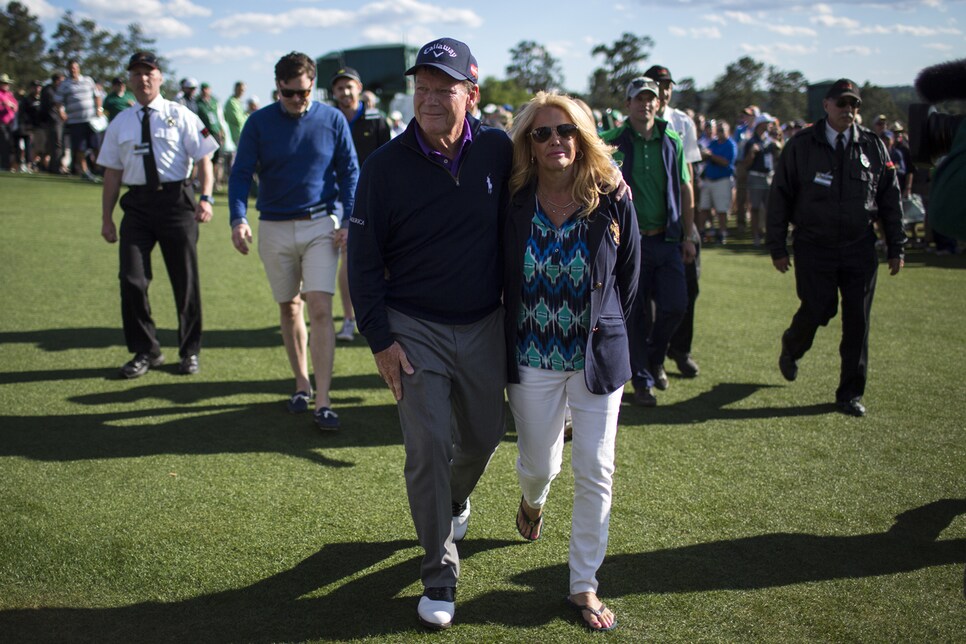 AUGUSTA, Ga. -- Tom Watson was dressed in a manner Thursday morning that suggested he was ready to play golf, wearing a sporty tan pullover on top of a sweater, his slacks coordinated nicely. The giveaway that this Masters would be different for the two-time winner was the shoes -- brown loafers instead of soft spikes.
For the first time since 1974, Watson isn't a competitor in the Masters. After 43 starts, the eight-time major winner is on the grounds of Augusta National Golf Club as a non-playing invitee. Hands buried in his pockets as a chilling wind whipped around, he merely shrugged at the thought. He had made the cut here only twice since 1997, that seminal Masters in which Tiger Woods ushered in a new era in golf.
"I definitely got up this morning with that same sense of energy and anticipation," Watson, 57, said. "I was thinking to myself, 'I've got to get ready to go play.' Then I remembered, 'Wait, no I don't.' But I guess when you have that feeling for a long time it's not easy to shake. But it's fine."
Watson was behind the stately Augusta clubhouse watching contestants struggle to drive past the yawning right fairway bunker. Or even get their golf balls even with the sand. They couldn't do it.
"With that west wind, it's a tough opening drive, probably the toughest wind for number one," he observed. "It my last few years, you can see where there is a slight change in the color of the fairway, and I would be happy to get it past that line [about halfway up the hill]. And that would be with no wind. I knew I couldn't play the course anymore."
Watson ended his Masters career with two green jackets, in 1977 and '81, six top-3 finishes, 15 top-10s and a 72.74 scoring average. He completed 134 rounds and made the cut 24 times, including a T-18 showing in 2010, his last completing 72 holes. He never shot lower than 67. Last year, he shot 74-78 and quietly bowed out, his 152 one stroke better than the 153 he carded as an amateur in 1970.
Instead of golf Thursday, he had corporate commitments with the likes of IBM and Rolex. He planned to remain until Saturday. "All things pass," he said. "Whether you want them to or not, all things pass."