Short Game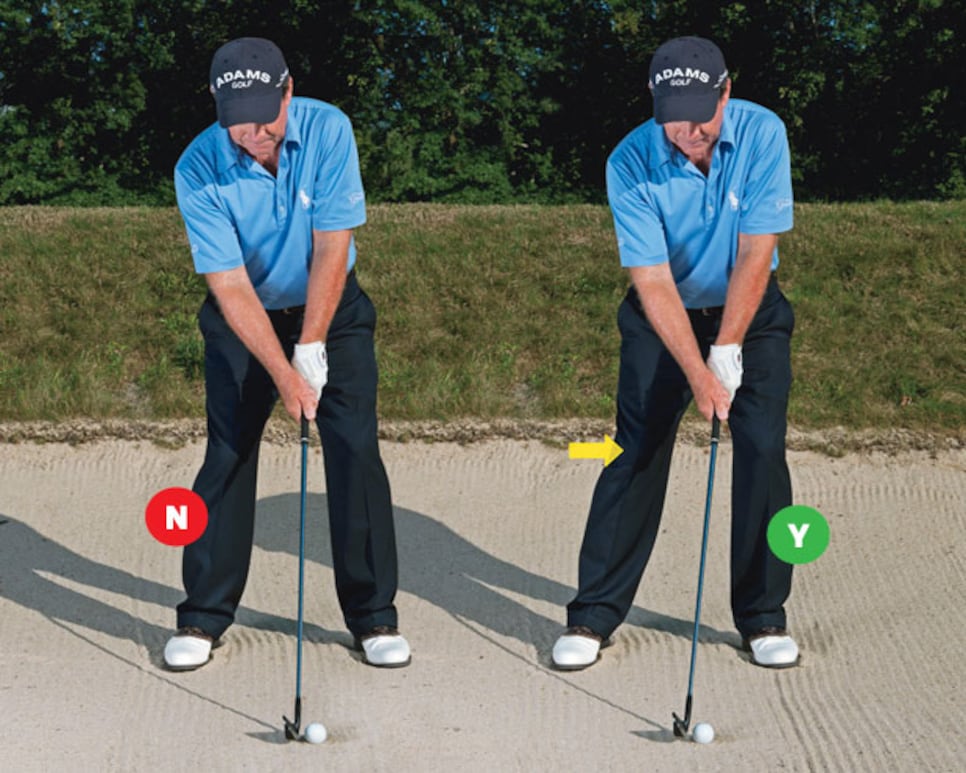 A lot of you have trouble hitting a full shot from a fairway bunker. The tendency is to hit behind the ball, and it goes nowhere. Your goal is to catch the ball before the sand. It's the opposite of what you want to do in a greenside bunker.
When playing from fairway bunkers, first stabilize your stance by working your feet down into the sand. Then grip down on the club a little to compensate for the dug-in stance. Now, before you swing, lean slightly toward the target. Try kicking in your right knee to help maintain this forward lean (above, right)—it's the key to making ball-first contact.
I remember a long fairway-bunker shot I hit in my first Masters, as a 20-year-old amateur. (In 2014, I'll play in my 41st.) My goal of making the cut was gone as I played 18 on Friday. From the fairway bunker, I hit a 7-iron 155 yards to 15 feet and made birdie. That shot helped me there for years to come.
MORE THOUGHTS FROM TOM
When picking a club for a fairway-bunker shot, the first priority is to be sure you have enough loft to clear the lip. Another tip: If you need distance, I like hybrids because they don't get stuck in the sand like irons sometimes do.
Tom Watson, on Twitter @TomWatsonPGA, is a Golf Digest Playing Editor and the captain of the 2014 U.S. Ryder Cup team.