Driving
Digging Deep for Extra Yards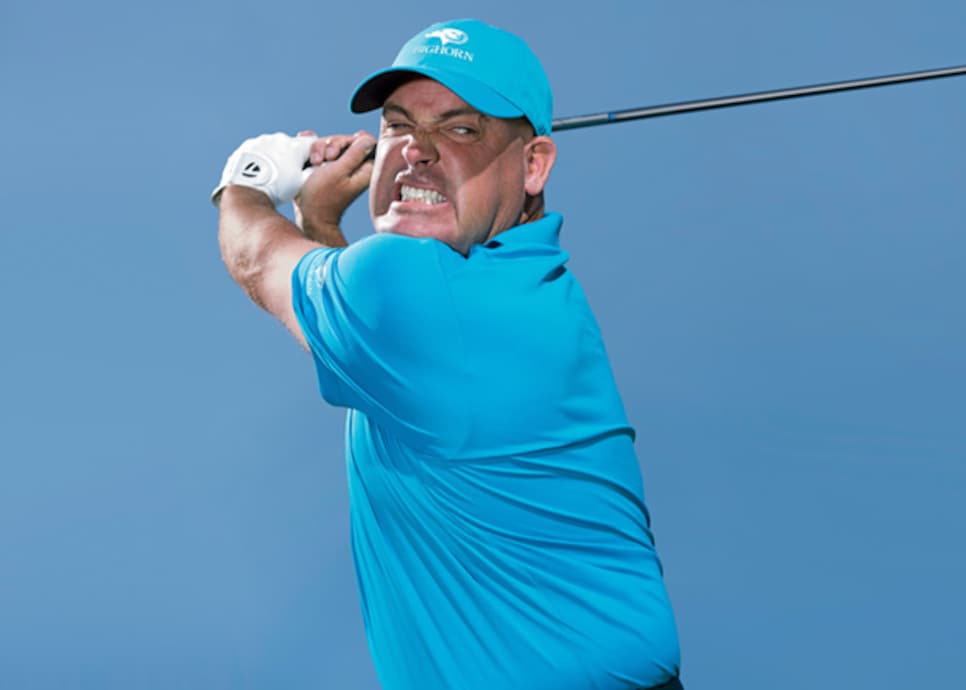 You've made it 16 holes in your buddy's charity outing when you see a sign on the tee that promises to make you feel like a man again: "Long Drive Contest." Doesn't matter that you couldn't get to the stake out there with driver-driver, or that your body's coming down off five beers and a carbo load. You remind yourself, Hey man, I played high school football. You find your focus, rear back—and toe-shank it 50 yards. The golf shirt goes to some Neanderthal.
Here's the thing: You think you can dig out another 20, 30 yards, but you probably can't. You only throw off your downswing sequence. You jerk the club from the top and get all armsy. It might feel strong, but you've got no schwack at the ball. Take your time winding up, then move everything through together. You just might put one out there.
5 SIGNS YOU'LL NEVER WIN THE LONG DRIVE
Tom Stickney II teaches at Bighorn Golf Club in Palm Desert, Calif., and The Promontory Club in Park City, Utah.