The Loop
Tom Brady's awkward GQ spread, Olivia Munn fights back, and "Zoolander 2": 5 things to talk about on the course
From sports to TV to politics (OK, so mostly the first two), we offer five hot topics that are sure to liven up your round of golf:
1. The Clippers: Why can't this team get over the hump? As a Wake Forest contemporary of Chris Paul, I've been drawn into watching many a late game of this L.A. team -- and waking up really tired and very cranky. Thursday night was the latest letdown as Paul played as good of a first quarter as physically possible (18 points, 4 assists on 7-7 shooting) and the Clippers raced out to a 23-point lead over the undefeated Golden State Warriors. But alas, it wasn't to be (Of course, it doesn't hurt that the Warriors are otherworldly right now) and now I'm really tired and very cranky again. For my own health, I'm going on a Clippers diet.
2. The Giants: Why can't this team get over the hump? The Giants keep finding ways to lose games in excruciating fashion, most recently with another late meltdown against the undefeated New England Patriots. About 10 different things had to go against them in the final two minutes and one second, including that ridiculous non-catch by Odell Beckham (Yes, I know it's technically the rule, but it's a ridiculous rule). Thankfully, the Giants are on a bye this week. Again, my health.
3. Tom Brady's GQ spread: Boy, that was awkward. If you didn't read Chuck Klosterman's profile of the Pats QB in the GQ Men of the Year Issue, essentially, it turned into a transcript of Brady ducking questions about "Deflategate." Hmm. . . Not shady at all. . . Good for GQ for publishing the piece that way, which kind of embarrassed the superstar. Then again, how much more can he be embarrassed when he's posing for photos like this: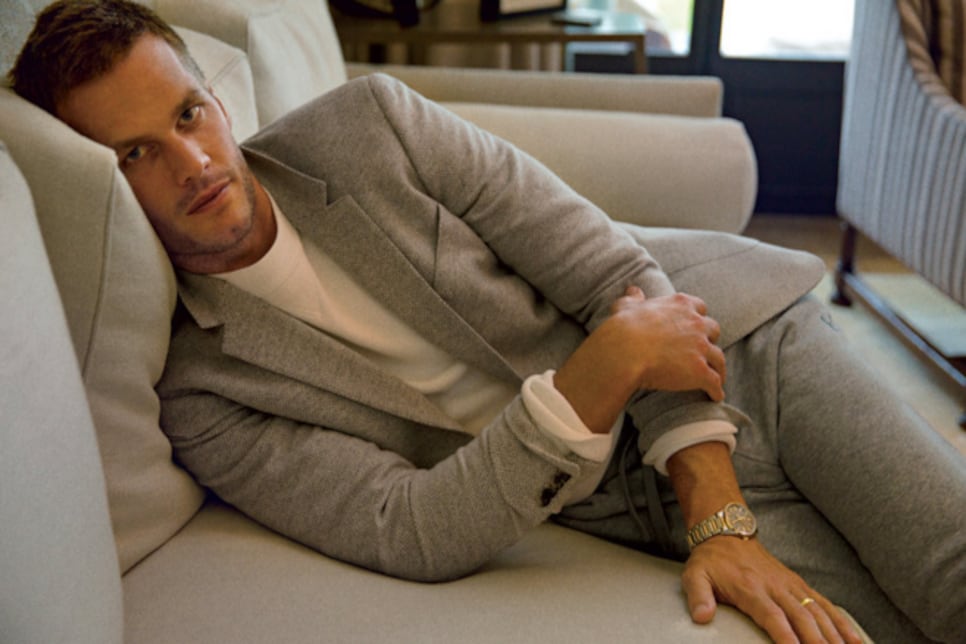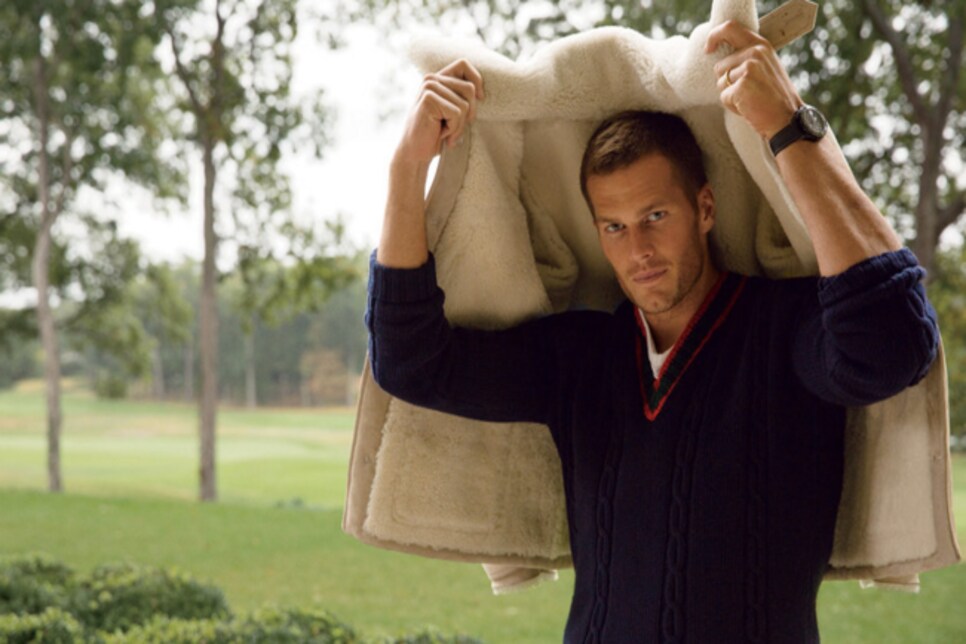 4. Olivia Munn: A recent sports "hot take" is that the stunning actress is the cause of boyfriend Aaron Rodgers' recent struggles. Never mind the fact that they've been dating for a couple years and that until three weeks ago, Rodgers was playing as well as ever.