Gambling
Super Bowl, Waste Management 2021 bets: Our 6 favorite cross-sport parlay bets for this glorious weekend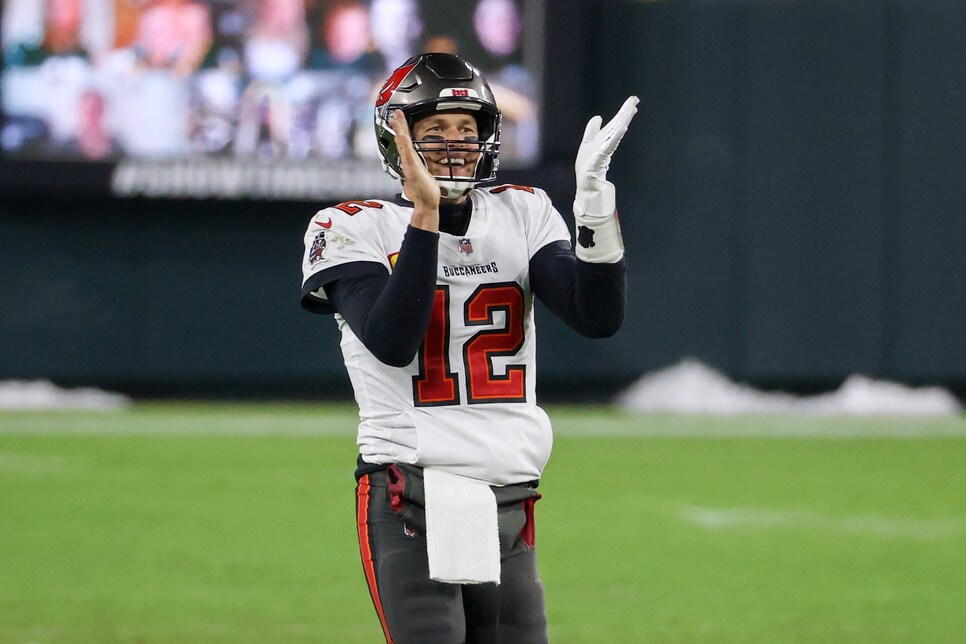 It's the most wonderful time of the year. Christmas? Nah, that's long over. It's Super Bowl and Waste Management Phoenix Open week. Also known as: Christmas for sports bettors.
If you're looking for sound betting advice strictly on the 2021 Waste Management Phoenix Open, be sure to read our complete experts' picks column on GolfDigest.com. But, like everybody else, we will also be dabbling in football this weekend. While we do not, under any circumstances, consider ourselves experts in betting pigskin, we did come up with a few fun, cross-sport parlay bets that incorporate our golf knowledge and our love of the NFL. If even one of them hits, it'll be a successful week.
Before we dive in, you should definitely give a listen to this week's "Be Right" podcast, which features actual NFL expert Cynthia Frelund. Or, as she likes to call herself, an "analytics analyst" (say that five times fast). During her guest appearance, Frelund dished out some of her favorite Super Bowl leans, including Travis Kelce's receiving yards total (she likes the over, though she's just not allowed to use that terminology). She also gave us some of her favorite Daily Fantasy golf plays for the Waste Management. It's an action-packed episode:
OK, now it's time for some 2021 Super Bowl/Waste Management cross-sport parlays from us two bozos from New Jersey. We came up with six of our favorite lotto tickets before action gets started at TPC Scottsdale Thursday morning. As always, please bet responsibly.
Clyde Edwards-Helaire Over 30.5 rushing yards + Rickie Fowler to finish in the Top 30 (+280, DraftKings) — As Cynthia explained on the pod, Tampa Bay defensive coordinator Todd Bowles is going to have to devise a gameplan that doesn't get his defense burnt to a crisp like it was the first time these two teams played in November. In case you forgot, that was the game Tyreek Hill had seven catches for 203 yards and two touchdowns .... in the first quarter (he finished with 13 for 269 and three tuddies). If the Buccaneers find a way to limit that damage (they ain't stopping it), then there should be plenty of opportunity to run the ball for the Chiefs. All signs point to Clyde Edwards-Helaire being a full go, which means he should get the bulk of the carries. In games he got at least eight rushing attempts this past season (this happened 11 times), he ran for over 30 yards every time. This one feels like a lock, but first you just need Rickie Fowler to place inside the top 30 at Scottsdale, which he's done in seven out of 12 career WMPO starts. Yes, he's been struggling, but he has shown life the last two weeks. That combined with great vibes in AZ should equal a top 30 finish, at minimum. -- Christopher Powers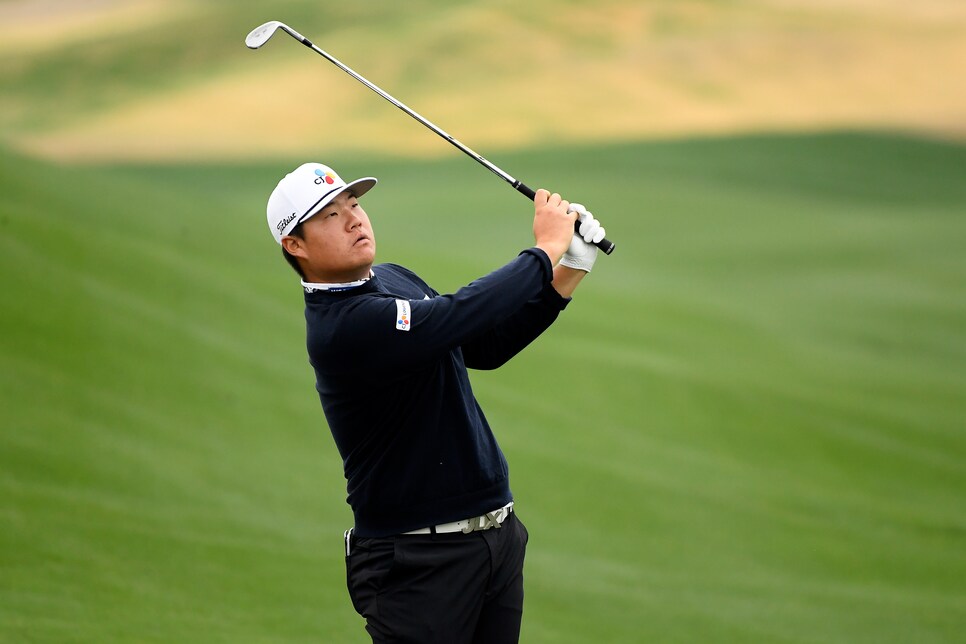 Mecole Hardman to score the First Touchdown + Sungjae Im to finish in the Top 10 (+7100, DraftKings) — Frelund made a great point on the pod this week—Andy Reid is big on redemption. Hardman had the muffed punt at the beginning of the Chiefs-Bills AFC Championship game. What'd Reid do? He drew up a play in the red zone for Hardman next time down. He might continue to feed the former Georgia Bulldog early, and with his breakaway speed, anything's possible. We like the golf portion of this, too—Frelund said in her model, Sungjae finished in the top 10 in 25 percent of her simulations. That's really good, and there's value in that Sungjae top-10 bet on its own. But why not have a little fun on those lottery ticket? -- Stephen Hennessey
Chiefs-Patriots Over 56 + Webb Simpson to finish in the Top 20 at WMPO + Dustin Johnson to finish in the Top 10 at Saudi International (+446, DraftKings) — Hang with us here. Frelund thinks a bunch of points will be scored in the Super Bowl. We're in on the over. Plus Webb loves TPC Scottsdale, he won here last year and has gained more than 63 strokes against the field here since 2010 (per FantasyNational.com). And Dustin Johnson has either won or come in second-place in two starts in Saudi Arabia. Call this square, but you might have to call it a winner. -- SH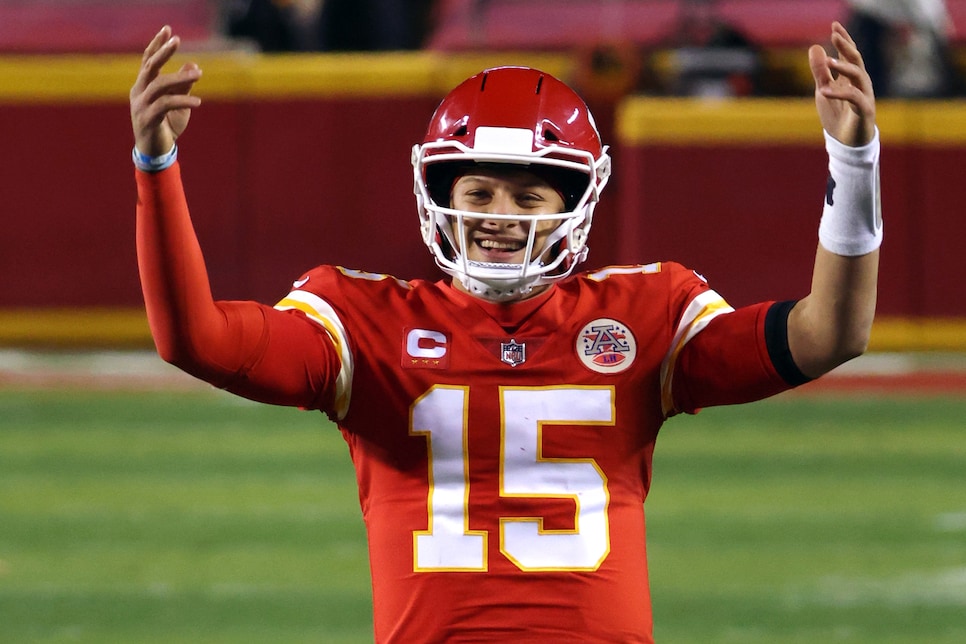 Chiefs Money Line + Justin Thomas outright winner at WMPO (+1318, DraftKings) — I really like Justin Thomas to win this week, as he's second in this field in strokes-gained/approach over his last 50 rounds (per FantasyNational.com), which is the key to success at Scottsdale. But his +775 odds are too low for me, so to jack them up a bit, mix in Chiefs to win the damn football game (love them -3, too). Yeah, yeah, never bet against Tom Brady in a big spot, blah, blah, blah. But, I'm sorry, the Chiefs are just too good. Better QB (GASP), better coach, better offense, etc. If this is going to be a high-scoring game, as predicted, do you really think the Chiefs are going to lose a shootout? Not in a million years. The dynasty is only beginning. -- CP
A hole-in-one to occur at the 16th hole (+350, PointsBet) — Since 1987, when TPC Scottsdale starting hosting this event, there have been nine aces at the 16th hole. There hasn't been one since Francesco Molinari in 2015, but I think there's a stronger likelihood than ever this year. Gone are the tens of thousands of screaming fans here. Sure, there will be 5,000 fans each day, most of whom will be here, but I think players will take dead aim. Plus, I bet the tour might set the pin positions a little easier—hoping to provide some thrill. This is a fun bet to take for the entirety of the tourney. -- SH
Antonio Brown to score a touchdown + Max Homa to finish in the Top 20 (+956, DraftKings) — If you don't think Tom Brady is going to be forcing it to Antonio Brown on the biggest stage in sports, you are dreaming. Getting in the endzone still ain't easy, but Brown will get a look at some point, which is all you can ask for. As for Homa, he's starting to cook with his irons, and when that happens he usually goes on a top 20 run. He did it this time last year, posting four straight top 20s at Torrey, WMPO, Pebble and Riviera. -- CP