News
Told he qualified for the Masters, Ian Poulter actually hadn't. Guess his reaction after learning of the mistake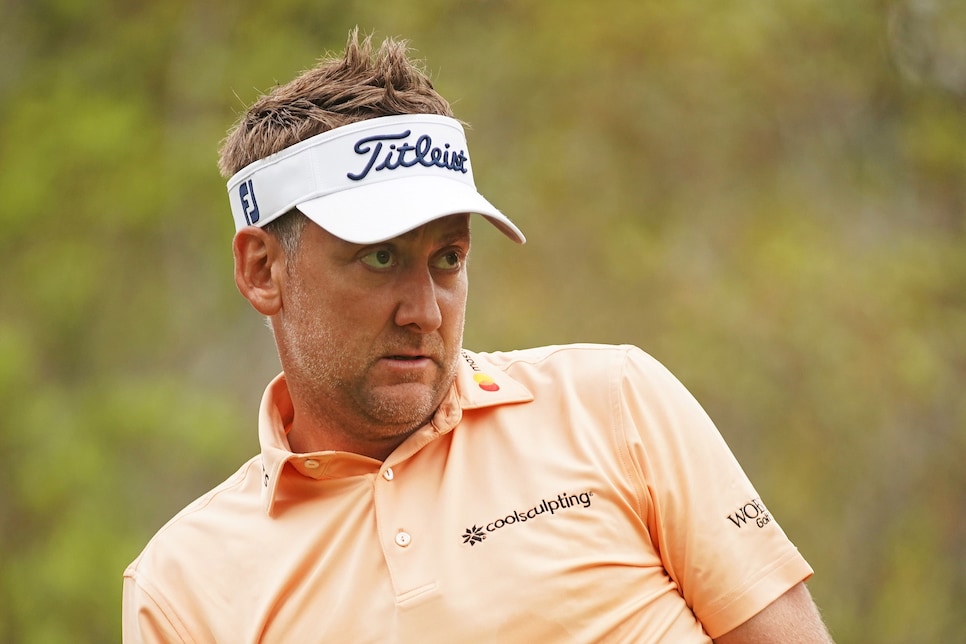 Darren Carroll/Getty Images
A year ago, Ian Poulter thought he failed to earn a PGA Tour card while playing events on a medical extension, only to find out that a computing glitch had been made, and he had actually earned enough FedEx Cup points to play for the rest of the 2017 season. Amazingly, then, another arithmetic error befell Poulter this past weekend at the WGC-Dell Match Play, only this time it worked in the opposite direction.
Needing a solid performance at Austin Country Club to try and move into the top 50 on the World Ranking—and earn a spot in the Masters in the process—Poulter got things going in the right direction by advancing out of pool play. And when he won his Round of 16 match on Saturday morning against Louis Oosthuizen, media and officials told him that the victory would be enough to get him the World Rankings points needed to jump into the top 50.
However, some additional numbers crunching was done later that morning, and as it turned out that Poulter actually needed to win his afternoon quarterfinal match with Kevin Kisner to move into the top 50. Suffice it to say, the 42-year-old Englishman who whose streak of 10-straight starts in Augusta had ended in 2017, was none to thrilled.
The good news: Poulter at least found out before the match with Kisner began, so he knew what was at stake. The bad news: it didn't much matter as Kisner blitzed Poulter, winning 8 and 6.
"I guess I should never listen to other people," Poulter said after the quarterfinal match. "You finish a round of golf and the press and everybody are telling you you're in the Masters, and then you get a text message 10 minutes before you tee off to correct everybody, to say oh, we've made a mistake, actually, no, that was wrong, you're not in. "
Poulter is now projected to be 51st on the World Ranking when they're released on Monday. There is still a chance for him to qualify for Augusta as he is in the field this coming week at the Houston Open but he has to win at the Golf Club of Houston.