Todd Anderson: Make A 60-Yard Swing For A Standard Blast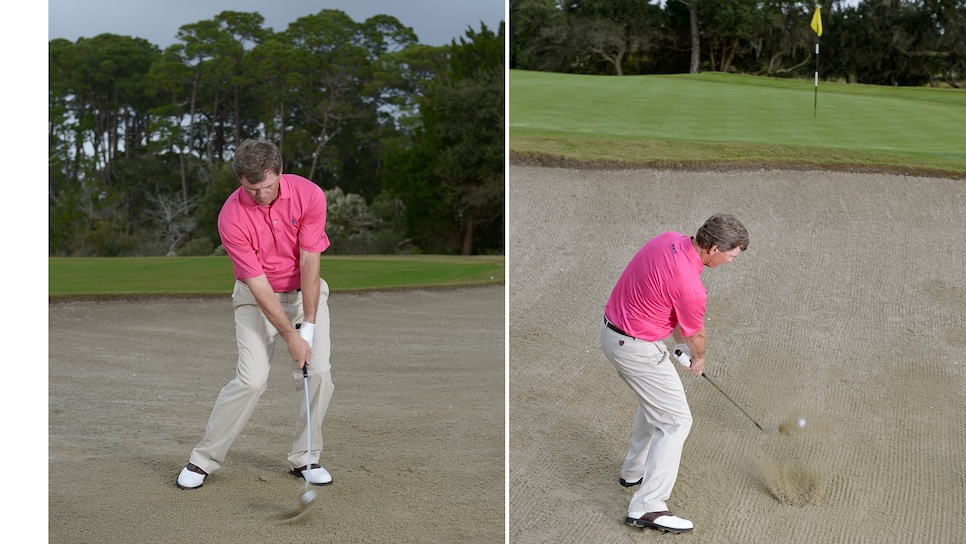 One thing a lot of amateurs struggle with on greenside bunker shots is swinging hard enough. They usually decel through the sand, which tends to close the clubface and cause it to dig. A good thought is to accelerate the club on the downswing with your right arm, trying to make the shaft catch up with your left arm (above, left). Then it's a matter of keeping the face open so you feel like you're spanking the sand with the back of the clubhead. That'll help the club slide through the sand and push the ball up and out (above, right).
As far as how big a bunker swing should be, think of it as a 3-to-1 ratio compared with a wedge shot from the fairway. In other words, you need a swing that would hit the ball 60 yards from the fairway to produce a 20-yard bunker shot (2-to-1 if the sand is firm).
Teaches: Billy Horschel, Nick Watney, Justin Leonard
You are using an unsupported version of Internet Explorer. Please upgrade to Internet Explorer 11 or use a different web browser.